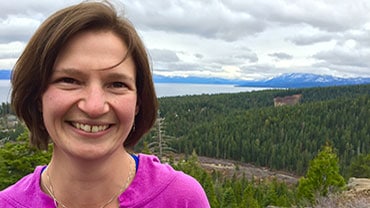 Meghan Robins is the former Content Manager for AdventureSmith Explorations and now a regular contributor to our website's blog and content. Meghan acquired her taste for international travel after college when she earned her TEFL certificate in Rome, Italy. She then taught English in Spain, bartended in New Zealand, learned to play cricket in Australia, played Ultimate Frisbee in Canada and is determined to immerse herself in each culture instead of just pass through.
When she graduated with a master's degree in Creative Writing from Sierra Nevada College, she jumped the Atlantic to Galway, Ireland, to defend her thesis at the Kings Head Pub (est. 1649). With each destination, Meghan has learned from the compassion, hilarity and enthusiasm of each new culture.
Having grown up in Tahoe City, Meghan finds joy in backpacking, running and skiing. She looks forward to many new adventures and knows there is a wide world in which to travel!