Office Manager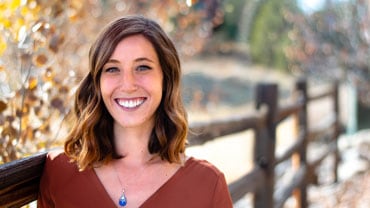 Sara's passion for adventure travel seeded when she embarked on her first international adventure at six months old to the Bahamas with her wanderlust-filled parents. With a strong focus on getting the "local experience" when traveling internationally, she explored five out the seven continents before the age of 18 with her family of globetrotters. She embarked on her first solo international experience while in University when she studied abroad in Viterbo, Italy for six months. When she wasn't studying for her international studies minor in Viterbo, she volunteered at a nearby elementary school teaching English. On weekends, she independently backpacked through eleven European countries with an emphasis in getting out into nature, learning new languages and trying local cuisine.
Without wasting any time after graduating, she traveled to Canada for some backcountry camping, India to complete her 200-hour Yoga Teacher Training, and Nepal to check trekking through the majestic Himalayas off her bucket list. Her respect for Mother Nature and commitment to conservation always steers her focus towards ecotourism. While traveling to exotic and remote destinations she always tries to indulge in her love for yoga, backpacking and giving back to the communities hosting her, by volunteering. She realized she had really caught the travel bug when she bought a one-way ticket to New Zealand where she lived and worked for eight months as an adventure activity coordinator in Aoraki Mt. Cook National Park.
Sara has recently settled in the beautiful North Lake Tahoe region to be a part of the climbing, camping, yoga and skiing community, and is excited to call it her home base. Her experience working in the travel industry motivates her to prioritize positive guest experience and conscious adventure travel styles.