We've reviewed what's new in small ship explorations of the Last Frontier to bring you AdventureSmith Explorations' annual roundup of new Alaska small ship cruises—and what's on sale. Read this guide, then grab your calendar and ready your friends and family to make Alaska a priority in 2020. Get excited for these 2020 Alaska new cruises!
SMALL SHIP CRUISE BACK TO BACK IN 2020
Our 6-day Wild Alaska Escape: Sitka to Juneau cruise gets a sister trip in 2020: Wild Alaska Escape: Juneau to Ketchikan, another 6-day itinerary. These trips can be booked back-to-back through Juneau, with the Sitka itinerary focusing on visitor sites south of Juneau and the Ketchikan itinerary spending time in waters west and north of Juneau. Booked separately, each trip is an efficient way to experience Alaska's Inside Passage, but experienced together, they create a thorough experience from north to south, with top naturalists and guides aboard.
Seek Out MORE WHALES IN ALASKA 2020
In 2020, our Glacier Bay National Park Adventure Cruise spends 2 days in the park and adds a day adventuring in Chatham Strait, an area famous for humpback whales which bubblenet feed on the large herring population. Frederick Sound is Southeast Alaska's other popular humpback whale-watching site, and in 2020 our Inside Passage Sojourn becomes a 10-day trip, with its extra day spent seeking out the large whales in Frederick Sound.
Best Alaska Cruise 2020: Spirit Bears
Explore one of National Geographic's "Places of a Lifetime" on our Great Bear Rainforest Cruise: The Land of The Spirit Bear, an 8-day small ship cruise through Canada and Alaska. The Spirit Bear, also known as a Kermode bear, is a variant of the North American black bear and can only be found in the pristine wilderness of the Great Bear Rainforest. Operating round-trip from Ketchikan, Alaska, this is one of our top picks for 2020 Alaska cruises. Cultural interpretation enriches this new Alaska cruise aboard the 100-guest National Geographic Venture, as do opportunities to spot the region's abundant wildlife, including mountain goats, cougars, grizzly bears, coastal grey wolves, killer whales, sea lions, sea otters and more.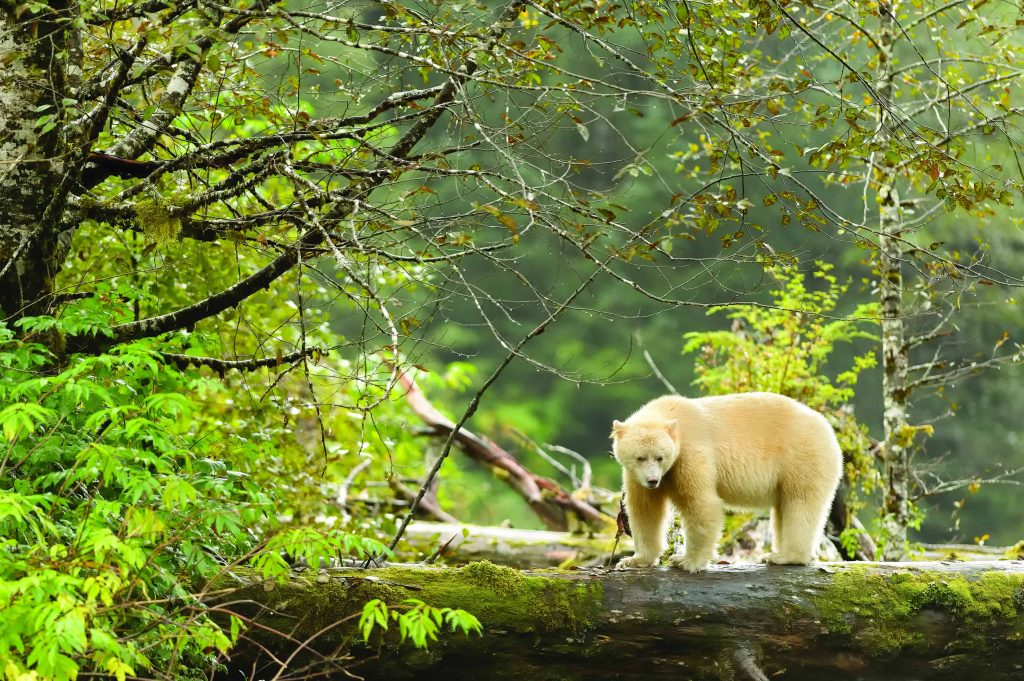 NEW ALASKA CRUISES TO SPOT PETROGLYPHS & SEE PELICAN
Our ever-popular Glacier Bay & Island Adventure (a top-selling Alaska small ship cruise in 2019), gets an itinerary refresh in 2020, uniquely adding stops in Wrangell and Pelican, and a transit of the Lisianski Inlet. In Wrangell, visit the intriguing State Historic Park, Petroglyph Beach, which contains the highest concentration of petroglyphs in Southeast Alaska.
Visit Petroglyph Beach, which contains the highest concentration of petroglyphs in Southeast Alaska.
This Alaska small ship cruise is one of only a handful offered by AdventureSmith that visit the storied town of Wrangell and the fishing town of Pelican (home to dense populations of coastal brown bears). Newly launched in 2019, the Last Frontier Adventure cruise also visits Wrangell, and promises a good mix of culture and activity with some polishing in 2020.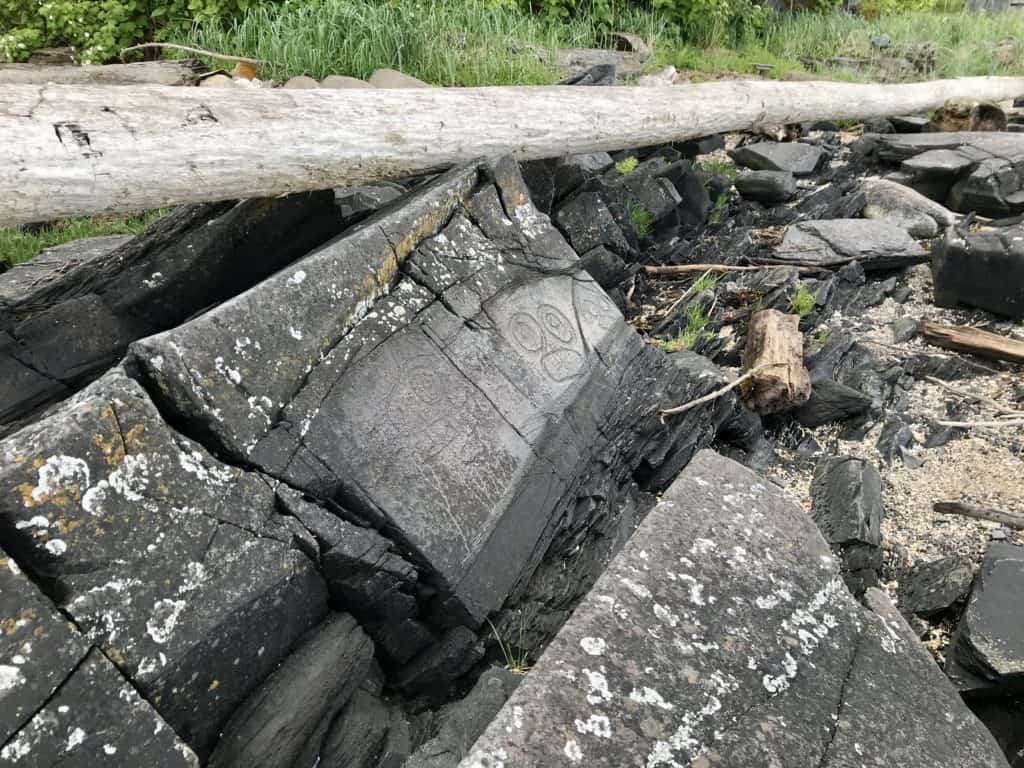 ADD RUSSIA TO YOUR 2020 ALASKA CRUISE
Choose from two 13-day options, or a full 22 days on Across the Bering Sea, a new-in-2019 option that explores Western Alaska's Aleutian Islands or crosses the Arctic Circle, all operating round-trip from Alaska with at least one stop in Russia. Experience Siberia from the comforts of the National Geographic Orion small expedition ship. This is the only Alaska itinerary operated by Nat Geo Orion.
Board a Newly-Offered-in-2020 Small Ship
While Orion sails the Bering Sea, AdventureSmith's newly offered Kruzof Explorer has a history in those waters as a former Bering Sea crab fishing boat. In 2020 Kruzof Explorer exclusively operates the Alaska's Islands, Whales & Glaciers small ship cruise, adding optional sport fishing to this classic and popular itinerary.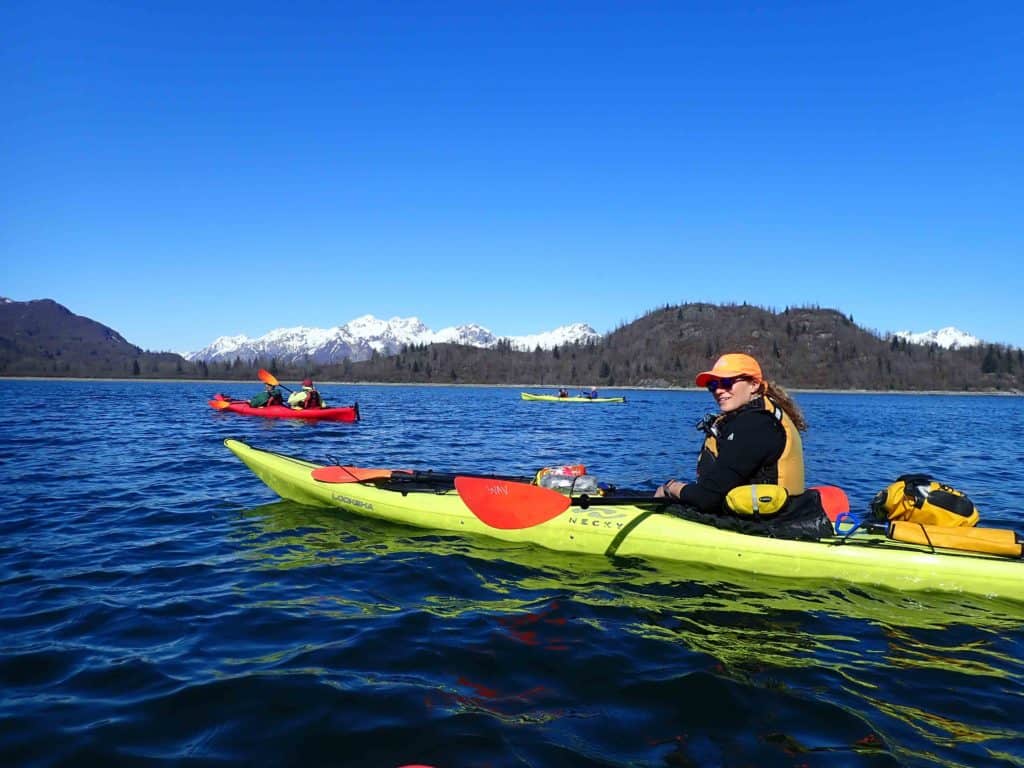 Alaska Cruise Deals 2020 & 2021
There are numerous special offers still available to save on a 2020 Alaska cruise, so view our Small Ship Alaska Cruise Deals for the most up-to-date listing. Or, book your 2021 Alaska small ship cruise before the calendar turns and be rewarded with savings up to $1,000, group special offers, waived solo premiums, child discounts, complimentary airfare and more, while supplies last.
Browse all itineraries, dates and rates for 2020 Alaska small ship cruises or visit our How to Choose Your Alaska Cruise guide to learn more. Contact an AdventureSmith Specialist any time to be matched with the right fit for your Alaska travel interests.
---
This blog post on what's new in Alaska small ship cruising was originally published in October 2017 and has since been edited to reflect annual updates each year. The most recent update detailing the 2020 Alaska cruise season occurred February 2020.