The Antarctica ship you choose will have a profound impact on your overall experience. Find out where to stay in Antarctica with this detailed primer, and the information you need to make the right choice. Then select from our complete listing of Antarctica cruise ships.
Each Antarctica cruise ship in our list features a detailed description, deck plan, cabin configurations and a firsthand review. Contact our Antarctica expedition cruise ship experts for a free consultation to find the best ship and trip for your interests, ability and budget.
Types of Antarctica Ships
It takes a specially outfitted ice-class ship to operate expedition cruises in Antarctica. Ships that go to Antarctica carry 73-200 guests. They are considerably smaller than a typical cruise ship. Learn the differences between a small ship vs big ship.
We group Antarctic tourist ships into three broad categories: research ships, expedition ships and luxury ships. But before we get into Antarctica cruise ship types, let's talk about size.

Antarctica Ship Size & Stability
The size of your ship can influence your cruise experience. Larger ships that are longer and wider have more stability and may reduce movement in rough seas.
Smaller ships have fewer guests to ferry ashore for landings, offering the advantage of efficiency and possibly more time ashore in Antarctica.
Many modern vessels may also be outfitted with stabilizers. Some of the newest ships are designed with Ulstein X-Bow® technology where the entire hull is designed for a faster, smoother ride. If seasickness is a concern then be sure to consider the ship size, length and stabilization.
Find Antarctica ships by size:
Antarctic Research Ships
Antarctic research ships are vessels that have been converted from scientific research purposes to expedition cruising. They are among the smaller Antarctica ships available, usually carrying under 120 guests. They are also the most affordable. Learn how much does it cost to go to Antarctica?
Antarctica research ships are like floating base camps that focus on less on amenities and more on exploration and adventure. Expect basic but clean and comfortable accommodations with no-frills common areas. Meals are simple but satisfying.
Examples of Antarctica Research Ships:

Antarctica Expedition Cruise Ships
Antarctica expedition ships provide a sweet spot between the simpler research ships and the more extravagant luxury ships. There are a wide variety of expedition ships with various sizes, configurations, amenities and styles. Each has a plethora of cabins, from simple and affordable to mid-range and upscale suites.
The variety of cabins and onboard comforts found on expedition Antarctica cruise ships, from basic to extravagant, will satisfy most travelers. Amenities such as comfortable lounges, libraries, lecture rooms and on board gyms create an atmosphere familiar to experienced small ship cruisers. Meals are delicious and off vessel activities are extensive with a variety of options. Expedition crew are excellent and onboard programs are a highlight. Aboard an Antarctica expedition cruise ship you will not have to sacrifice comfort for price.
Some Antarctica expedition ships have been cruising for many years. They are periodically updated but may lack the amenities and features of a more modern vessel. Older ships can provide a good value while newer ships offer the latest technology, efficiency and comfort.
Examples of Antarctica Expedition Cruise Ships: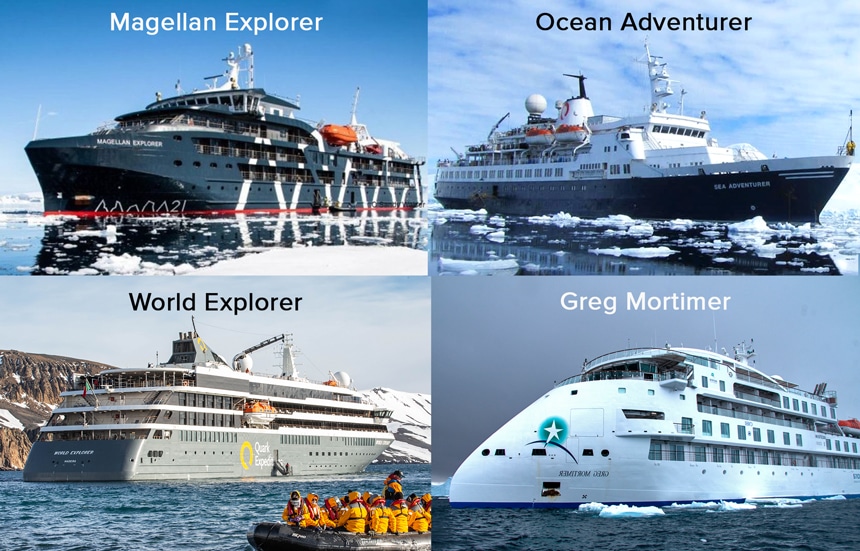 Luxury Antarctica Ships
A fleet of modern luxury ships has emerged in recent years, offering an increase level of comfort and efficiency. Newly launched luxury ships with upscale cabins, the latest amenities, the finest cabins and superb service will cost more. Expect to pay $15,000 or more per person for a luxury cruise. Many travelers find the extra cost absolutely worth it.
Luxury Antarctica cruises feature gourmet cuisine and five star service. They will have full service spas and Jacuzzis on board. Staterooms and suites are larger and often include large view windows or balconies. Naturalist guides and science-based tools for exploration, such as video microscopes and underwater rovers, are the best available. Lecture rooms are like modern theaters bringing presentations to life.
Examples of Luxury Antarctica Ships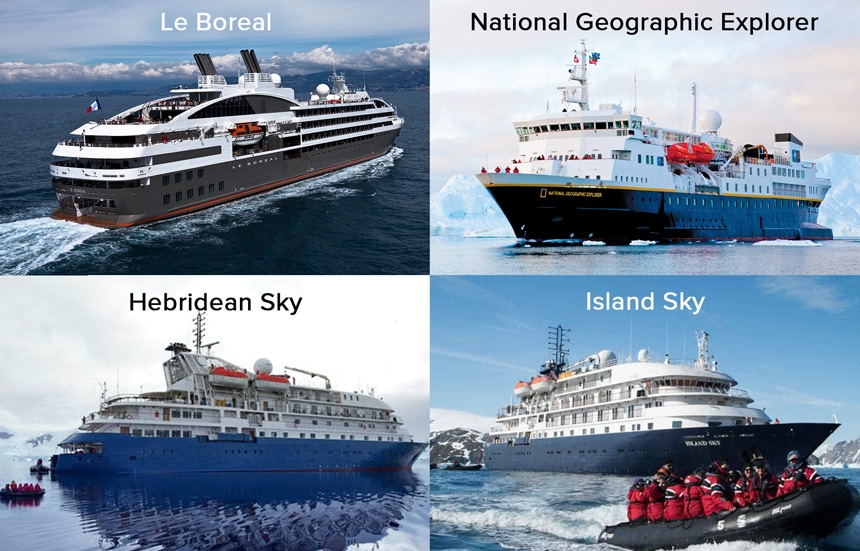 Newest Antarctica Cruise Ships
In the past few years there has been a baby boom of Antarctica ships. Designed with the latest technology and efficiencies, these ships push the envelope of comfort and explorations. View our list of Antarctica's newest expedition cruise ships.
Off-Vessel Explorations Aboard Antarctica Ships
Getting off the boat in Antarctica is an important part of the expedition cruise experience. There are numerous things to do in Antarctica which may influence your ship choice. How well the ship is designed to efficiently embark and disembark guests in remote locations can be an overlooked consideration when considering where to stay in Antarctica.
Zodiacs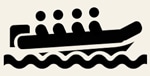 A Zodiac is a small inflatable power boat used to ferry guests from the ship to the shore. A larger number of Zodiacs can expedite the landing process, resulting in more time in Antarctica and less time waiting. Zodiacs are also used for exploration and guided marine excursions to visit glaciers and icebergs, and view whales and wildlife.
The most modern ships include Zodiac hangars at or near the waterline which makes deploying the small craft extremely efficient. This can be handy for impromptu whale watching excursions or other wildlife encounters where speed is important.
Helicopters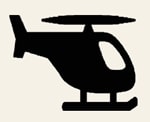 A select few Antarctica expedition cruise ships are outfitted with helipads and helicopters to explore far from the ship. Typically used on specialty itineraries, such as those which visit emperor penguin colonies on Snow Hill Island, helicopters may offer heli-hiking, flightseeing and exploration of air-only accessible destinations.
Mudrooms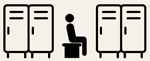 A mudroom is a locker room area where guests stage before going ashore. A well-designed, purpose-built mudroom can increase the efficiency of embarking guests and going ashore. This makes for more time in Antarctica and less time waiting. Mudrooms with lockers provide a space for parkas and boots to dry, so you don't have to bring wet gear back to your cabin.
Expedition Equipment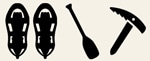 Antarctica ships will include a plethora of activity options and equipment is usually included. For instance, if a ship offers kayaking, then kayaks will be on board. Or if snowshoeing is offered, snowshoes will be provided. Inflatable landing craft are always aboard to take hikers ashore.

Some Antarctica expedition cruise ships go above and beyond standard activity equipment and include extra tools for exploration and education. Some ships might include remotely operated vehicles, to bring underwater video of places few have ever seen. Hydrophones listen to undersea creatures and the vocalizations of whales. Glass-bottom boats can allow guests to peer under the water's surface. Underwater bow cameras give a unique view, especially when dolphins and porpoises ride the bow of the ship. Video microscopes make krill and tiny sea creatures easy to see and learn about.
Open Bridge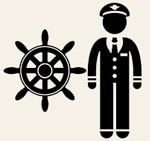 Virtually every Antarctica ship offers an open bridge policy where guests can visit the bridge at any time of day. Watch the crew navigate the ship and learn the art of navigation and modern equipment. Grab a pair of binoculars to scan the horizon for wildlife. Or simply chat with the crew and hear stories of their expeditions in Antarctica and beyond.
Antarctica Ship Ice Ratings (Ice Class)
Ice class is used to denote the additional levels of strengthening that enable a ship to navigate through sea ice. There are many different ice classes, assigned by various classification societies and governments, so comparing ice class between Antarctica ships is difficult.
Just know that the stronger the ice class, the farther and longer a ship can push through sea ice and icebergs.
Ice Strengthened vs Ice Breaker
Most Antarctica expedition cruise ships are ice strengthened. They have design features such as a thicker hull, more watertight bulkheads, and protection for the rudder and propeller. They push through sea ice and icebergs. Ships that have any chance of encountering ice are usually ice strengthened.
Only a couple of Antarctic tourist ships are true ice breakers. Ice breakers are specifically designed to keep shipping routes free of ice for other ships. Their round hull design and powerful engines lift the front of the ship onto sea ice before crashing down and breaking it. This creates a lane where ships can navigate. The rounded keel and lack of stabilizing fins make progress quicker through ice. But these features make them more uncomfortable in the open sea. Ice breakers are only operated a few times each year on specialty cruises.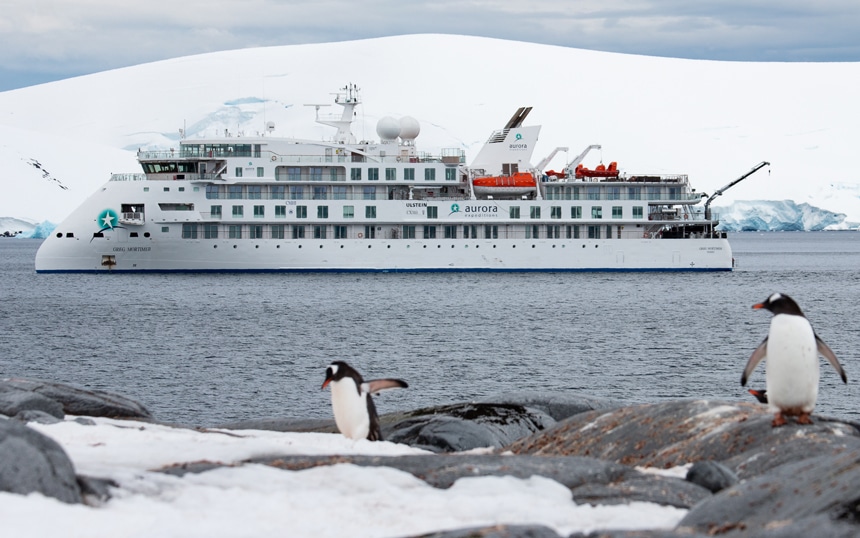 How to Choose a Cabin Aboard an Antarctica Ship
The primary factors to consider when choosing a cabin aboard an Antarctica ship are size, amenities, view and location.
Cabin Size
Antarctica cruise ship cabins can range from small dorm-style rooms with triple or quad arrangements, to extravagant and spacious suites. With several days at sea on longer polar expeditions, the size and comfort of your cabin is an important consideration.
Amenities
The quality of your cabin will vary, with more luxurious accommodations costing more. There are a few amenities that are important to consider beyond overall quality. Window or portholes is an important difference. Does the cabin have a small sitting area or are you forced to sit on the bed? Is having a TV screen or monitor important to you? A balcony can seem like an extravagant expense but having access outside the ship brings Antarctica closer to you throughout the journey.
View
Having a view from your cabin is an important consideration aboard Antarctica ships. Some ships have quirky designs and even a view window might look out onto a lifeboat or other obstruction. Cabins at or below the waterline may have port lights or port holes that do not really serve for viewing. Rooms without a view are less expensive but a view of Antarctica from your cabin might be worth the extra cost.
Location
The location of your cabin can impact your experience. Cabins on the upper deck have better views and are closer to outside observation decks. They also cost more.
Cabins close to the waterline are the most stable and a good choice for travelers concerned about seasickness. Cabins higher up or toward the front of the ship can move more in rough seas.
Lower-deck cabins toward the rear of a ship may experience noise from the engines and generators. Though this usually becomes a dull background hum after a few hours, you will hear the engines when the ship starts, stops or changes speed.
Be careful about cabins located near public spaces or noisy areas. Cabins near the galley, dining room, bars or lounges may be affected by guest noise. Cabins near stairwells or exterior doors may also be affected by noise from folks outside.
Our experts have firsthand experience aboard all the boats in Antarctica and are here to help you select the best cabin.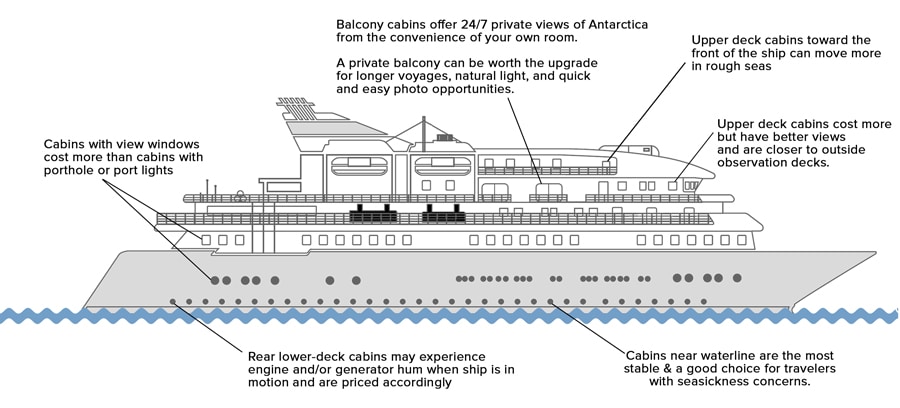 MORE ANTARCTICA RESOURCES

Antarctica Travel Guide – How to Choose Your Antarctica Cruise
Best Time to Visit Antarctica
How to Get to Antarctica
Antarctica Cruise Cost
Things to Do in Antarctica
Places in Antarctica
Can You Visit Antarctica? And Why Go
Antarctica Cruises
Best Antarctica Cruise Lines
Luxury Antarctica Cruises
Antarctica Cruise Deals
Antarctica Ship Comparison
If you have made it this far, then you know everything you need to choose the best Antarctica ship for your upcoming trip. Compare Antarctica cruise ships below and click on the links for detailed information, reviews, cabin descriptions, photo galleries and deck plans.
Contact our Antarctica ship experts for a fee consultation to narrow down your choices.