This information was updated on 8/10/2021. Please note that this Antarctica Covid travel update is subject to change. Contact one of our Adventure Specialists who regularly check country-specific advisories, for the most up-to-date and detailed information on Antarctica cruise requirements.
If you are planning travel to Antarctica, here is what you need to know about COVID-19 in Antarctica. Antarctica cruises are scheduled to operate for the upcoming season. There are challenges concerning gateway cities in Argentina and Chile. Below we outline the current situation and offer our advice for travelers booked on or considering Antarctica this season.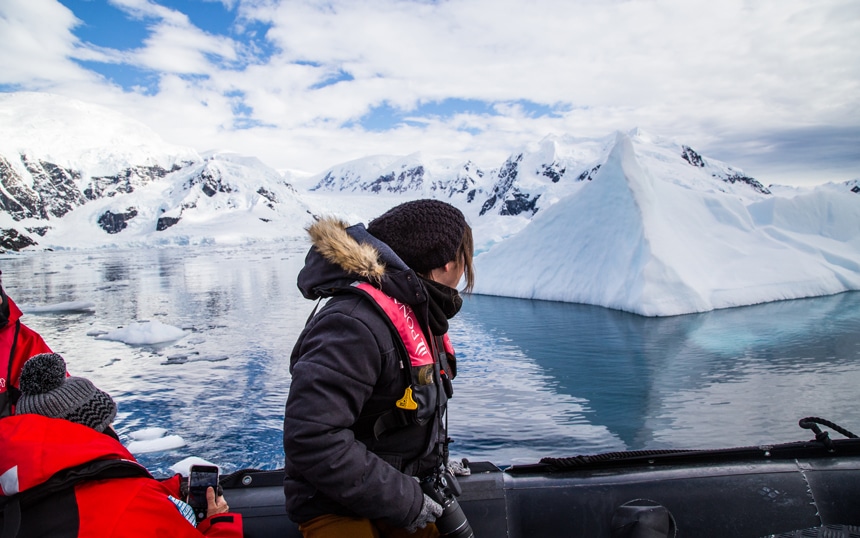 IN THIS POST – COVID in Antarctica:
Status of Antarctica Travel
Antarctica Travel Restrictions
Cruises Are Expected to Resume
Argentina COVID Travel Restrictions
Chile COVID Travel Restrictions
Vaccination & Testing Requirements
Travel Insurance & Flex Booking Policies
Antarctica Cruise COVID Protocols
CDC Travel Guidelines
Takeaway's & More Resources
Status of Antarctica Travel
The last cruise to operate in Antarctica was in March 2019. All cruises last season, from November 2020-March 2021, were postponed due to the COVID-19 pandemic. The majority of affected guests have been rescheduled to the upcoming 2021-2022 season.
Due to its remote location and small population of researchers, Antarctica was the last continent affected by COVID-19. The first cases were reported at the Chilean research base in December 2020. As of this writing there are no active or suspected cases of COVID-19 in Antarctica.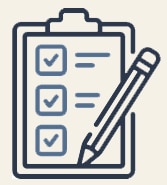 Antarctica Travel Restrictions
Antarctica itself does not have any COVID travel restrictions or entry requirements. However, since tours access the region from Argentina and Chile, travelers must abide by the restrictions of those countries. Because most travelers to Antarctica get there through Chile and Argentina, we focus on these entry points in this post. Learn more about how to get to Antarctica.
Cruises Are Expected to Operate
Antarctica cruises scheduled for the upcoming season, which begins in November 2021, are expected to operate. A recent statement from the International Association of Antarctica Tour Operators (IAATO) is encouraging. It indicates "IAATO and its members are moving forward with preparations for the forthcoming season, all the time seeking out and monitoring advice from experts."
Argentina COVID Travel Restrictions
Currently most foreigners who are not a resident in Argentina, including U.S. citizens, are not permitted to enter Argentina. We are not aware of an estimated end date for this travel ban. COVID cases in Argentina have dropped from a peak in May 2021 but remain high. According to Google, as of July 23, 2021, Argentina has a fully vaccinated rate of 13.4% and 52.8% of the population has received at least one dose. (For comparison the USA has a fully vaccinated rate of 49.8% and 57.7% of the population has received at least one dose.) For more details visit the U.S. State Department Argentina Travel Advisory or Argentina Travel.
Chile COVID Travel Restrictions
As of July 26, 2021, Chile eased travel restrictions for fully-vaccinated residents. The borders remain closed to most non-resident foreigners. The country is lifting mobility restrictions as COVID cases drop and vaccination programs advance. According to Google, as of July 23, 2021, Chile has achieved a fully vaccinated rate of 63.6% and 72.5% of the population has received at least one dose. (For comparison the USA has a fully vaccinated rate of 49.8% and 57.7% of the population has received at least one dose.) For more details visit the U.S. State Department Chile Travel Advisory or Chile Travel Requirements for entering Chile.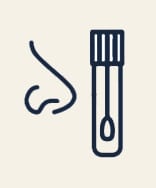 Antarctica Cruise Operator Vaccination & Testing Requirements
Some Antarctica cruise lines have announced vaccination requirements. With the constantly changing nature of the ongoing pandemic, there are likely to be additional operators requiring proof of vaccination and testing requirements.
The Antarctica experts at AdventureSmith Explorations strive to keep our clients well informed of the testing and vaccination requirements associated with their particular adventure. For general information, consult our guide to How to Get a COVID Test for Travel. What follows are individual operator policies at the time of writing:
Quark Expeditions requires all guests and crew to show proof of vaccination. In addition, they require a negative PCR test result within 72 hours of boarding. Finally, they have implemented onboard rapid PCR testing with results available within 60 minutes, to ensure all guests test negative for COVID-19 before boarding ships.
Ponant requires all passengers and crew members over 16 years old to be vaccinated before the cruise. Guests and crew will also need to show proof of a negative PCR test carried out within 72 hours of boarding the ship. This applies to all expeditions in Antarctica.
Aurora Expeditions requires all embarking crew, expedition team and guests be fully vaccinated against COVID-19 prior to embarking any of the company's cruises. Expeditioners must also undertake a COVID-19 test 72 hours before embarkation and present proof of a negative result. On the day of embarkation, all expeditioners will be required to undergo another COVID-19 test, as well as additional health screening. For the 2021-2022 Antarctica season, Aurora Expeditions has moved some embarkations and operations from the Port of Ushuaia, Argentina, to the Port of Punta Arenas, Chile.
Lindblad Expeditions currently requires a negative result for a PCR test taken 3-5 days prior to embarkation, and proof of vaccination for all guests 12 years of age and older. In addition, travelers will be subject to a negative test result prior to embarkation.
Polar Latitudes requires that all passengers, staff and crew receive the prescribed number of doses of a COVID-19 vaccine approved by each traveler's national health authority, prior to boarding. This requirement includes children under the age of 16. Passengers are required to be tested 3 to 7 days prior to joining the cruise and submit negative test results no later than 2 days prior. The company will test all passengers prior to embarkation and then once more onboard several days after embarkation. They may also conduct random testing during the course of the voyage.
Antarctica21 requires all passengers and crew members to be vaccinated before the cruise; exceptions can be considered for children and young adults up to 17 years old who do not have access to COVID-19 vaccines and are in good health. The day before embarkation, all guests are required to undergo a medical check, complete an antigen test (with negative results) and fill out an affidavit; all administered by the cruise operator. A face mask may be required on flights to and from Antarctica.
Poseidon Expeditions requires all passengers to either present proof of a valid COVID vaccination certificate (prior to departure and upon boarding) OR provide evidence of a successful COVID-19 antibody test (SARS-CoV-2 IgG/IgM) showing sufficient antibody results, not older than two months prior to embarkation. Both groups (regardless of age) must also provide results of a negative PCR test administered within 72 hours of embarkation. The cruise operator will provide a mandatory PCR test the day prior to embarkation, and a temperature screening prior to boarding. Crew must be fully vaccinated and will undergo pre-boarding health checks and screenings, and regular testing.
Time Frame to Become Fully Vaccinated
The CDC defines "fully vaccinated" as "14 days after your final COVID-19 vaccine shot." Given the various vaccines available, guests should consider the following timeline and plan ahead before their cruise embarkation date. Following are the minimum number of days required to be fully vaccinated for each vaccine:
42 days for the 2-shot Moderna vaccine
35 days for the 2-shot Pfizer vaccine
14 days for the 1-shot Johnson & Johnson vaccine 
Plan carefully as it is often unknown which vaccine is available at any given facility. Please contact our crew for more details if you are booked aboard a departure with the above-referenced operators.
Travel Insurance & COVID in Antarctica
Emergency medical evacuation insurance is typically required or included on most Antarctica cruises. Many travel insurance policies can provide coverage for trip cancellation if you or a traveling companion test positive for Coronavirus. We always recommend travelers to Antarctica purchase travel insurance, especially in today's travel environment.
Flexible Booking Policies
Antarctica cruise lines have implemented flexible booking and cancellation policies designed to ease your mind and get people traveling. For instance, many operators will allow you to change, rebook or refund your cruise if you are not able to travel due to COVID. Policies vary so be sure to read the fine print.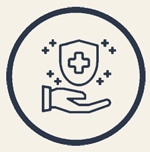 Antarctica COVID Protocols: What to Expect
Travelers booked on or considering an upcoming cruise can expect things to be quieter than usual with fewer boats. As we've seen with the return of Galapagos cruises and Alaska cruises, wildlife sightings are exceptional after the temporary closures caused by the pandemic.
Cruise operators are updating their procedures and protocols to protect travelers and locals. While these protocols continue to evolve, there are several things you can expect on an Antarctica cruise during COVID:
Vaccination requirements for 2021-22 Antarctica cruises
Pre-boarding mandatory health questionnaires
Additional COVID-19 tests (either rapid antigen or PCR) immediately prior to boarding
We anticipate that Chile and Argentina will require proof of vaccination or a negative PCR test to enter
Adherence to local mask mandates and social distancing in Chile and Argentina
Strict COVID-19 management protocols (prevention & mitigation). See IAATO COVID-19 recommendations.
Possible reduced or eliminated visits to Antarctica research stations
Testing requirements for return to the United States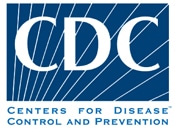 CDC Travel Guidelines
The CDC recommends that travelers take these steps to protect yourself and others from COVID-19. While these guidelines are written for U.S. citizens, the advice applies to any international traveler. For more information visit Travel During COVID-19.
If you are eligible, get fully vaccinated for COVID-19. Wait 2 weeks after getting your second vaccine dose to travel—it takes time for your body to build protection after any vaccination.
Get tested with a viral test 1-3 days before you travel. Keep a copy of your test results with you during travel in case you are asked for them. Do NOT travel if you test positive.
Check travel restrictions before you go
Wear a mask over your nose and mouth when in public settings. Masks are required on planes, buses, trains and other forms of public transportation traveling into, within, or out of the United States and in U.S. transportation hubs such as airports and stations.
Avoid crowds and stay at least 6 feet/2 meters (about two arm lengths) from anyone who did not travel with you. It's important to do this everywhere—both indoors and outdoors.
Wash your hands often or use hand sanitizer (with at least 60% alcohol)
Bring extra supplies, such as masks and hand sanitizer.
Avoid contact with anyone who is sick
Avoid touching your eyes, nose and mouth
Do NOT travel if you were exposed to COVID-19, you are sick or you test positive for COVID-19. Learn when it is safe for you to travel. Don't travel with someone who is sick.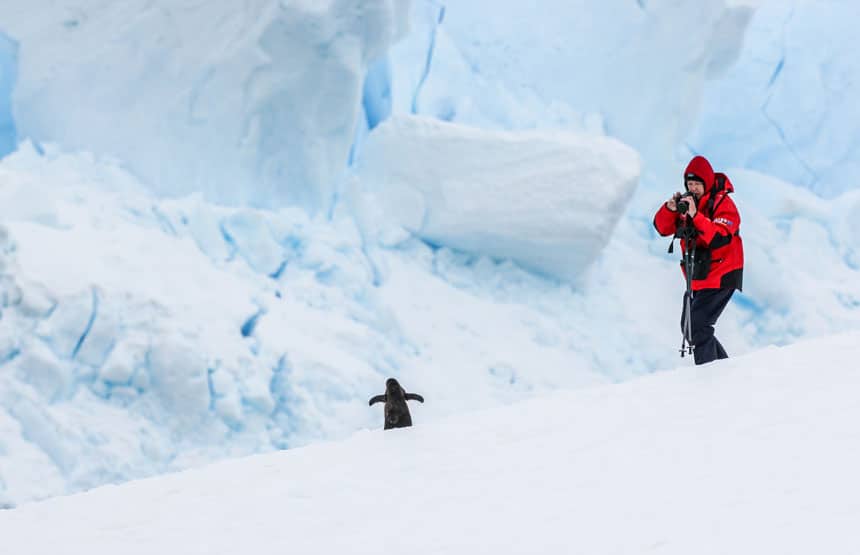 Travel to Antarctica During COVID
We are optimistic that the upcoming Antarctica cruise season will operate normally and safely. Cases in South America are declining and vaccination rates are increasing. Antarctica is a remote wilderness location where it's easy to socially distance and exposure is minimal. Furthermore, many operators have the ability to create a safe travel bubble with charter flights, private transfers and self-contained ships. Vaccine requirements, extensive testing and rigorous protocols are intended to create a safe travel corridor for Antarctica travelers.
We encourage Antarctic travelers currently booked to remain patient. We will be in touch with our clients as soon as the latest information is available. If you are interested in booking Antarctica, do so with confidence and flexible booking policies. Be sure to protect your investment with travel insurance. It could be the best time ever to travel to Antarctica.
MORE ANTARCTICA RESOURCES:
Antarctica Travel Guide
Antarctica Cruises
Luxury Antarctica Cruises
Falkland Islands & South Georgia Cruises
Best Time to Visit Antarctica
Antarctica Cruise Cost
How to Get to Antarctica
Things to Do in Antarctica
Places in Antarctica
Can You Visit Antarctica?
Antarctica Ships
Best Antarctica Cruise Lines
Antarctica Cruise Deals
Antarctica Cruise Reviews