AdventureSmith's founder and director, Todd Smith, answers a few questions about his 10th anniversary friends and family charter in the Galapagos Islands, that was in May of 2014 aboard the 36-guest Coral I.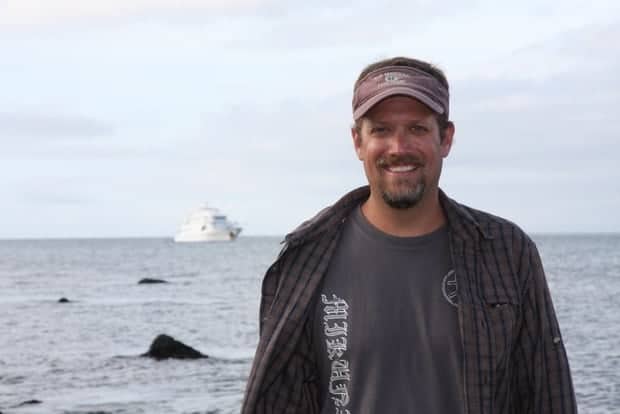 Why did you choose the Coral I?
I chose the Coral I because of her size and the price. This is AdventureSmith's special 10th anniversary friends and family cruise so I needed enough space to accommodate a mid-sized group. The Coral I, at 36 guests was the perfect size, and the trip sold out quickly. I had done an inspection on the Coral I several years ago so I knew she was nice enough to please the more discriminating guests yet she is affordable enough for the families we wanted to invite. With a charter rate we were able to keep costs down for everyone so that many of the families we had hoped would come could afford it. The Coral I also has some adjoining rooms, which I knew would be important for families with younger kids.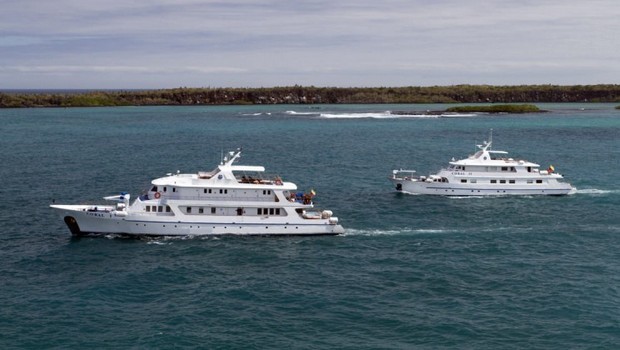 Why is the Galapagos a perfect fit for your friends and family charter?
A Galapagos Islands cruise is quite simply the perfect nature destinations for families. As a former naturalist guide I want to instill a love of nature and wildlife in my kids and the Galapagos is a great place to do that. Because the wildlife in the Galapagos evolved without any natural predators they have no fear of humans. This makes birds, iguanas, sea lions, tortoises and other wildlife very accessible, which is great for kids. Up-close wildlife sightings are guaranteed, and guides can take the time to educate kids with live animals right in front of them. All first-time visitors to the Galapagos, even the adults, are astounded by this phenomon and as a former guide, who has visited the islands a number of times, I cannot wait to share these experiences with my children.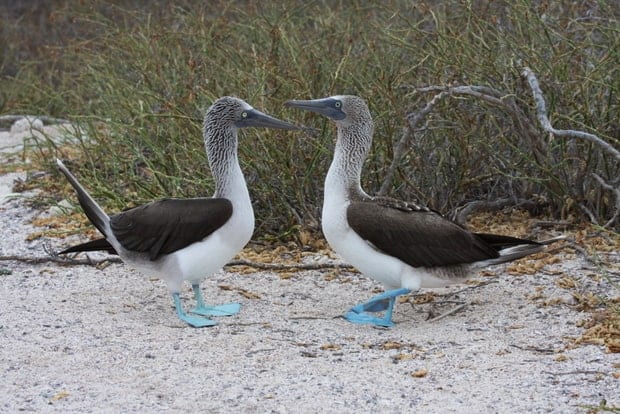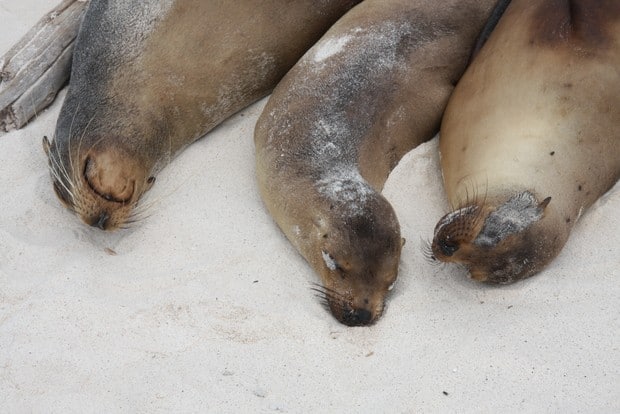 Tell us about the group you are bringing aboard.
A good friend approached me because his son had wanted to visit the Galapagos Islands for many years and they wanted to book a trip for his 10th birthday. Our sons and our families are good friends so I suggested that our two families travel together. We started to think about inviting extended family such as grandparents, aunts, uncles and cousins. Then we reached out to a number of friends and there was enough interest to warrant a charter. So we ended up with a group of 36 guests and we all know each other in one way or another. We have a number of families from Lake Tahoe, including the director of my son's school and her family. Other relatives and families are coming from the San Francisco Bay Area, Sacramento, Seattle, Texas and Virginia. We will have 12 kids ranging in age from 6-16 and several grandparents. It's going to be a fun and fantastic group.
What sites/experiences are you most excited about?
I am most excited about all the wildlife interactions we will have and seeing my childrens' expressions when they come face to face with the animals: iguanas on Plaza Island, blue-footed boobies on North Seymour, flamingos on Bachas Beach, giant tortoises at the Cerro Colorado Tortoise Reserve, the sea lion colony at Mosquera Islet and snorkeling with sea lions on Bartolome.
I am also excited about the special events we have planned. In Guayaquil we will participate in a cooking class enjoying Ecuadorian cuisine such as ceviche, fried plantains and grilled beef with an Ecuadorian rub. Our conservation partners at the Charles Darwin Foundation have invited us to a "behind the scenes" tour of the Charles Darwin Research Station and a question and answer session with the Foundations president, Swen Lorenz. Finally I am very excited about a meeting with our conservation partners at Ecology Project International. EPI is an education and student group travel non-profit dedicated to developing field science partnerships between local experts and high school students to address critical conservation issues worldwide. The students of EPI will inform our kids on the natural history of the Galapagos Islands as well as what its like to live in the Galapagos.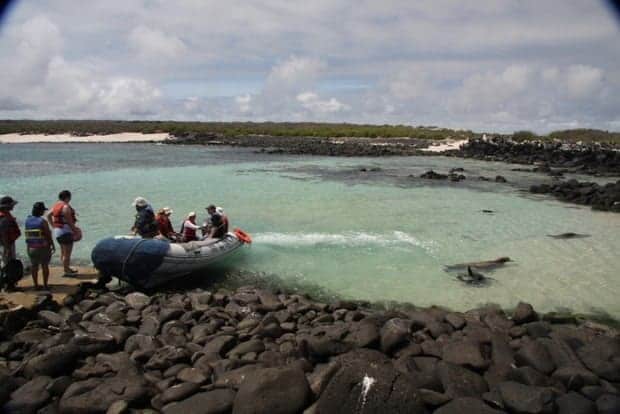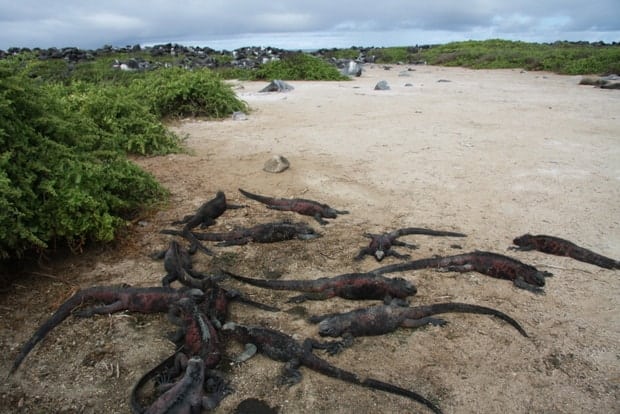 You've been to Galapagos before. Tell us about your visits.
I am lucky that this will be my fifth visit to the Galapagos Islands. I first visited as an employee of another travel company before I founded AdventureSmith Explorations. And my wife and I cruised aboard the Parranda about 10 years ago. In fact it was on this trip where my wife found out she was pregnant with our first son. We spent a week cruising the Galapagos and another two weeks exploring Ecuador's highlands including Otovalo and the Avenue of the Volcanoes while staying at a number of incredible haciendas. I have since visited two more times on shorter cruises 3- and 4-night cruises doing ship inspections on the Corals, Santa Cruz, Evolution, Beluga and others.
Any insight as to how you originally scouted out the Coral I & II yachts and decided to include them in AdventureSmith's offerings?
When I first began working with Galapagos Island cruises, there were not nearly as many options as there are today. Kleintours, the owners and operators of the Coral I, Coral II and Legend, were one of the early pioneers and major players in Galapagos cruising. I had a relationship with them since before I started AdventureSmith Explorations, so when we launched it was only natural that I would work with them. We are pleased to have grown our business alongside our partners at Kleintours, and we have many, many satisfied clients travel with them every year.
How is your crew preparing for the journey?
Over the years I have compiled a number of excellent resources to learn about the nature, science and history of the Galapagos Islands. Some of this is contained in our Galapagos Planner, which is sent to each guest who books a Galapagos cruise. The rest I compiled in an Educational Resources for Families blog post to help families prepare for their cruise. We have been watching the three-part BBC Galapagos mini series, which is getting my family very excited about the experiences we will have. I have also been reading Galapagos Bedtime Stories by Paula Tagle Saad and Island: A Story of the Galapagos, by Jason Chin to my kids at night. My older son is reading the The True Adventures of Charlie Darwin by Caroly Meyer and the Eyewitness Volcano and Earthquakebook by Susanna Van Rose. I just started reading the fascinating Floreana, A Woman's Pilgrimage to the Galapagos by Margaret Whitmer.
Upon booking, guests are provided a list of book recommendations along with the AdventureSmith Galapagos Planner. Each family booked on this cruise has also received a Galapagos Natural History Map and a Pocket Naturalist Galapagos Wildlife Field Guide to bring with them on the cruise. We plan to have daily lessons and assignments for the kids during the cruise.
Discover more about our Galapagos Family Cruises and Galapagos Small Ship Charters and then contact one of our Galapagos experts to help match your group with the best trip for your interests, budget and timeline. Find more on the AdventureSmith Travel Blog, or visit our collection of Galapagos Cruising Guides for even more resources to plan your Galapagos Island trip.