Love is in the air as our experts highlight the hottest romantic small ship cruises worldwide. Whether you are looking for a honeymoon cruise, anniversary cruise or just a romantic getaway, lovers of all kinds will appreciate these small ships cruising to exotic, worldwide destinations.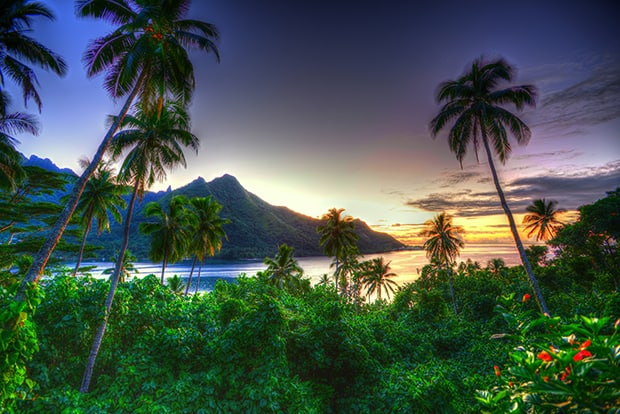 Azure Seas of the South Pacific
Have an affair with the one you love in exotic Tahiti. Long known as a romantic destination, Tahiti and French Polynesia are magical places where culture, history and otherworldly beauty is best experienced in love. Four unique cruises on the Azure Seas of the South Pacific allow you to truly spend time with each other, as this trip to paradise comes with the best attentive, five-star service. Embrace the romance of dinner under the stars, discover the stunning beauty while paddling a kayak on the lagoon, snorkel among turtles, wander exquisite beaches or simply relax on deck while enjoying cocktails as the tropical sun slowly merges with the sea.
Romantic cruise tip
Choose a cabin with a private balcony for special moments taking in the awe-inspiring wilderness.

Costa Rica & Panama—Canal, Culture & Adventure
Active couples will appreciate the Costa Rica & Panama—Canal, Culture & Adventure cruise aboard the 66-guest Safari Voyager. Plan for active days exploring off ship by inflatable skiff, hiking, paddleboarding, snorkeling and kayaking. Return to the ship to enjoy a sunset cocktail and a delicious dinner for two. This unique adventure cruise explores the Panama Canal, Corcovado National Park, Panama's Granito de Oro and miles of unspoiled coastline.
Romantic cruise tip
End your active adventure with a stopover at an exclusive Costa Rica lodge and spa.

Sailing the Greek Isles aboard Sea Cloud

The Sea Cloud is among the most beautiful tall sailing vessels in the world, and Sailing the Greek Isles will inspire passion in any couple. This romantic expedition in the Cyclades is an organized mosaic of highlighted island jewels, profound historic substance and overlooked day-to-day living. The sensual delight of Mediterranean flavor includes flora, fauna, sea and sails hoisted above the legendary Sea Cloud. Over the years we have helped couples celebrate their 20th, 30th, 40th and even 50th wedding anniversary aboard this cruise.
Romantic cruise tip
Splurge for a Deluxe A, B or Owner's cabin so you can draw a bath in a gorgeous marble bathtub.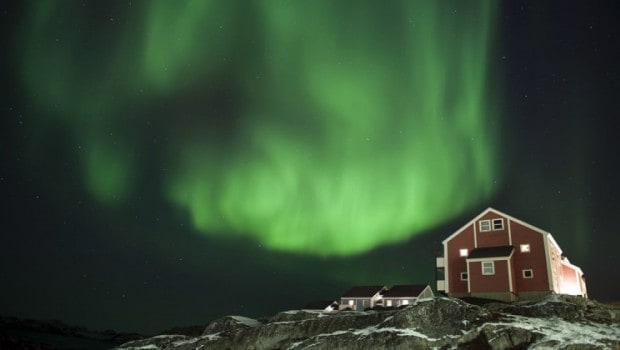 Arctic Express: Greenland's Northern Lights

Couples are lured to the great white north to encounter the mystical Aurora Borealis. There is no better way to experience the northern lights than aboard a small ship cruise. Iceberg-filled fjords, tundra hikes and the Arctic wildlife of Greenland National Park create picture-perfect scenes every day. The Arctic Express: Greenland's Northern Lights Cruise appeals to couples seeking pure wilderness and the untouched Arctic as it was thousands of years ago. For the travel couple who has done it all, why not do it under the northern lights?
Romatic cruise tip
Say yes! Say yes to mountaintop hikes and staying awake to watch the northern lights—the views are always worth the wait.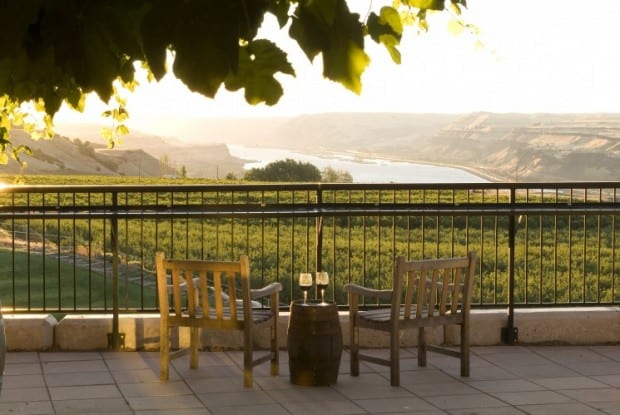 Rivers of Wine & Culinary Pacific Northwest Cruise
Sophisticated couples will appreciate boutique wineries and a guest wine expert aboard the 88-guest S.S. Legacy replica steamer. Immerse yourself in wine tastings, winery tours and a delightful gastronomic journey on this eight-day Rivers of Wine & Culinarycruise along the Columbia, Snake, Willamette and Palouse rivers. It's perfect for honeymooning couples, new lovers and those aged to perfection who are celebrating an anniversary or looking to renew their vows.
Romantic cruise tip
Ask the captain to renew your vows while on board!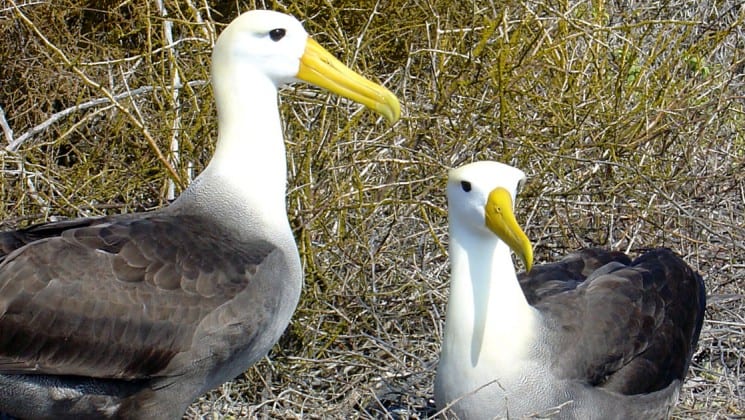 Galapagos Cruising aboard the Grace
For nature lovers, the Galapagos is a romantic paradise. Long walks on the beach, beautiful birdlife raising families, mating tortoises. What could be more romantic? The luxurious and historic Grace was once a wedding gift for Prince Rainier and Princess Grace of Monaco, making this Galapagos Grace Cruise inevitably romantic. Your experience may be more active and educational than the royal couple's honeymoon was, but aboard a ship like the Grace, it will be no less romantic.
Romantic cruise tip
Honeymoon like royalty in the Grace Kelly Suite, or like so many have done before, celebrate an auspicious anniversary on a ship that embodies love, luxury and timelessness.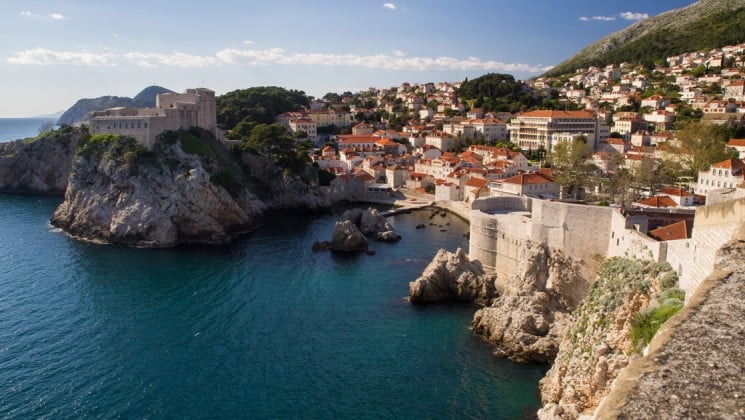 Croatia Island Hopping
Leisurely stroll hand in hand down narrow ancient streets in Europe's most scenic walled cities on the Croatia Island Hopper cruise. Perfect for hip, active couples seeking a cultural immersion combined with active exploration in the Adriatic Sea, this small ship cruise operates at affordable rates, making it a perfectly romantic gift. Plus, ask us about gay and lesbian cruises in Croatia.
Romantic cruise tip
Plan to spend a few days before or after the cruise visiting Plitviche, Dubrovnik or the Istrian Peninsula.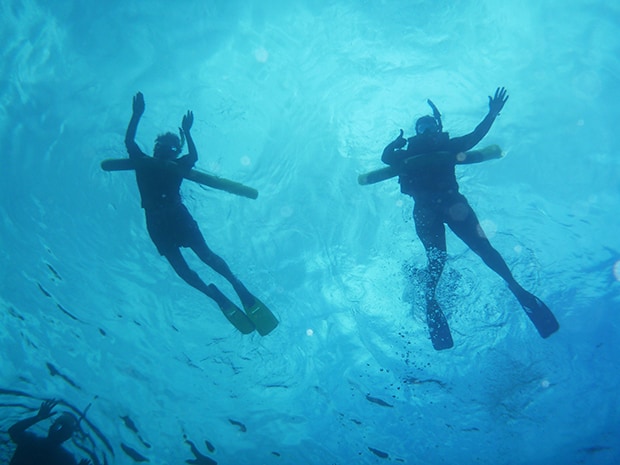 Aloha Hawaii Adventure Cruise
Hawaii has long been the perfect romantic getaway and the Hawaiian Seascapes offers a unique twist on this traditional vacation. Actively explore Hawaii's lesser known ports, islands and beaches while indulging on gourmet cuisine, upscale personalized service and luxurious accommodations aboard an intimate small ship. 
Romantic cruise tip
Request the Romance Package (Admiral, Jr Commodore Suite or top-deck Commodore Suite) to enjoy a welcome bottle of Dom Perignon, chocolate-covered strawberries, fine cheeses and grapes, a petal-strewn bed and a honeymoon fête one night at a private dinner, all at no extra charge.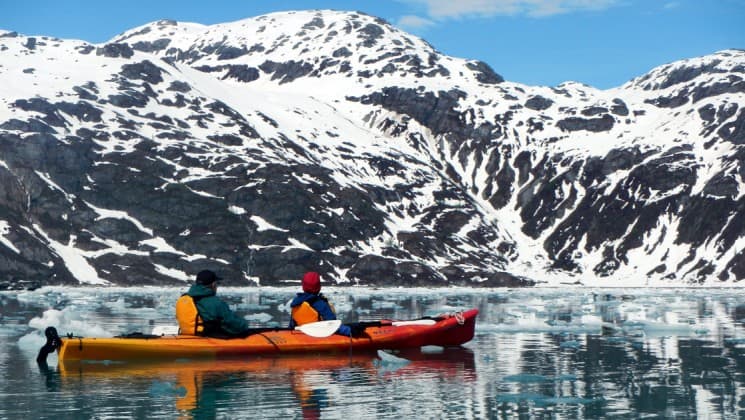 Northern Passages and Glacier Bay
Many people might not consider Alaska a romantic destination, but it can be for the right couple. Immerse yourself in the exploration of whales and wildlife while indulging your wild side on an active yet luxurious adventure. Discover romantic Alaska on the Northern Passages and Glacier Bay cruise that begins and ends in Juneau and see how wild Alaska can strengthen the bonds of your relationship.
Romantic cruise tip
Treat your special person to a pre-cruise jaunt in the historic town of Juneau, staying at a cozy B&B.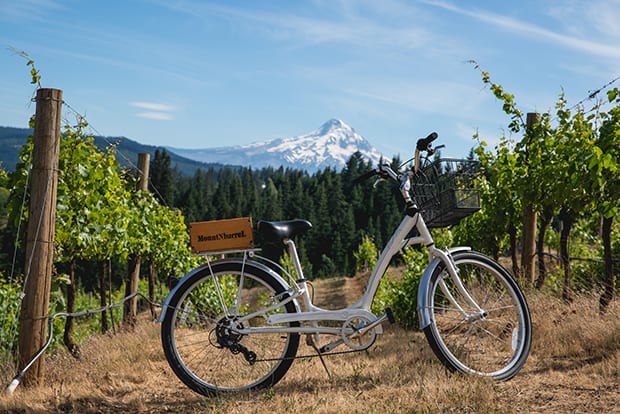 Still in the mood for love? Call the experts at AdventureSmith Explorations to plan your next anniversary, Valentine's Day, honeymoon or romantic getaway. We love celebrating love with our favorite romantic small ship cruises. Get outside the boat with your special person and plan a romantic cruise you'll remember.