In 2020 we witnessed a pause of the global cruise industry. Exciting new itineraries weren't sailed, inaugural voyages were postponed, and (we are almost positive) much of the wildlife was left wondering where we were. The result? Even more pent-up action waiting to be released in 2021.

Cruising in 2021 won't be for everyone, but for intrepid travelers willing to accept the new normal and its changing and evolving logistics, there's still a lot to look forward to. Below we will take a look at the exciting new cruise ships of 2021 plus cruise trends you'll likely encounter either during the planning process or cruise travel itself.
New Small Ships Cruising in 2021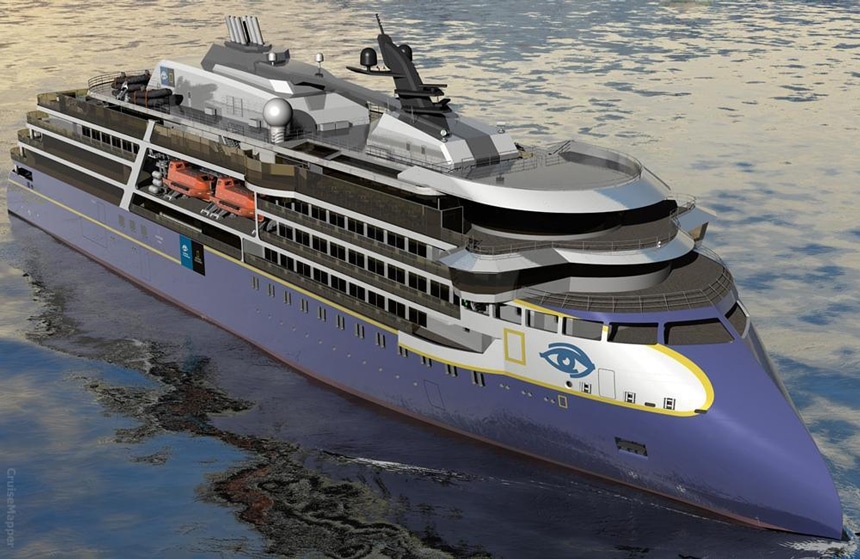 National Geographic Resolution – Polar
Named in honor of legendary explorer Captain James Cook and his travels aboard his favorite ship, HMS Resolution; the 126-guest National Geographic Resolution was designed to navigate polar passages year round while providing exceptional comfort. This new polar expedition ship features an X-BOW® and expanded fuel and water tanks allowing for extended cruising operations. Of course, it wouldn't be a National Geographic vessel without sophisticated educational equipment and highly qualified guides, for an in-depth intellectual and truly exploratory experience.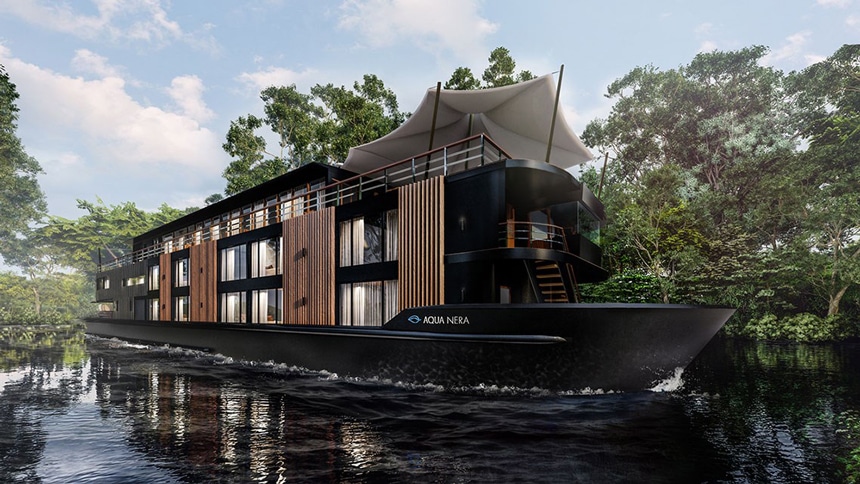 Aqua Nera – Peruvian Amazon
The 40-guest Aqua Nera riverboat will be bringing Amazon River cruising to a new standard of luxury in the Peruvian Amazon in 2021. This high-class riverboat includes exciting amenities such as an outdoor cinema, a screening room, pool table, plunge pools and spa treatment rooms. Foodies rejoice—Aqua Nera's world-class dining program features cuisine by Pedro Miguel Schiaffino, one of Peru's finest chefs who put Amazonian cuisine on the world map with his rainforest-to-table approach.

Sylvia Earle – Polar
This state-of-the-art ship honors Sylvia Earle, an accomplished marine biologist and oceanographer, so expect the ship to also have a focus on marine education and conservation. The unique two-level glass Atrium Lounge is a highlight of this new ship and offers enhanced forward viewing experience for passengers. The Atrium is possible due to the ship's X-Bow design, which is said to not only provide high fuel efficiency but smoother ocean crossings. The 126-guest Sylvia Earle will cruise in both the Arctic and Antarctica plus the shortest Polar Solar eclipse departure totaling only 16 days long.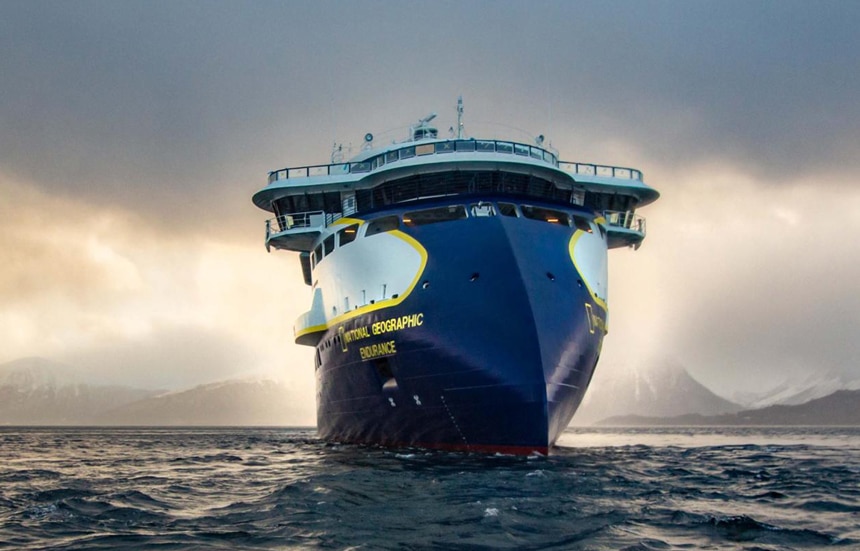 National Geographic Endurance – Polar
This 126-guest educational polar vessel sails in unique style with a modern design to be faster, safer and more efficient. National Geographic Endurance is one of the first passenger ships in the world to receive a Polar Class 5 notation, the most advanced category of polar cruise ship to date. This polar ship also offers the elusive single cabin, ideal for single polar travelers not wanting to share a room. The inaugural sailing was postponed to 2021.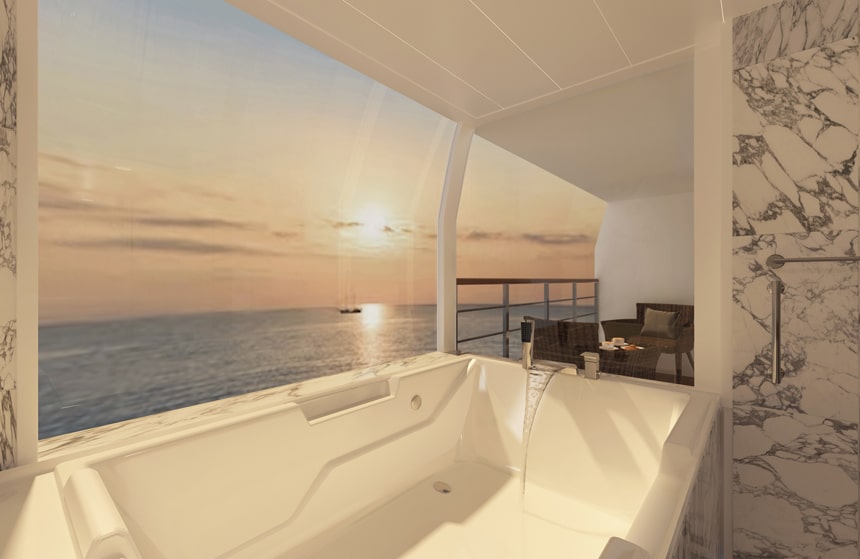 Coral Geographer – Asia & Pacific Islands
This Australian-flagged new ship will deliver a modern expedition platform for active adventure destinations as she explores distant islands of Indonesia, Southeast Asia, Australia and the Indian Ocean. On board the 120-guest Coral Geographer you will find specific attention to food and wine, access to all decks via an elevator, plus modern stabilizers, all backed with a fun and relaxed Australian feel. Built by demand, a highlight of this ship are her additional 600-square-foot suites with horizon line bathtubs you have to see to believe.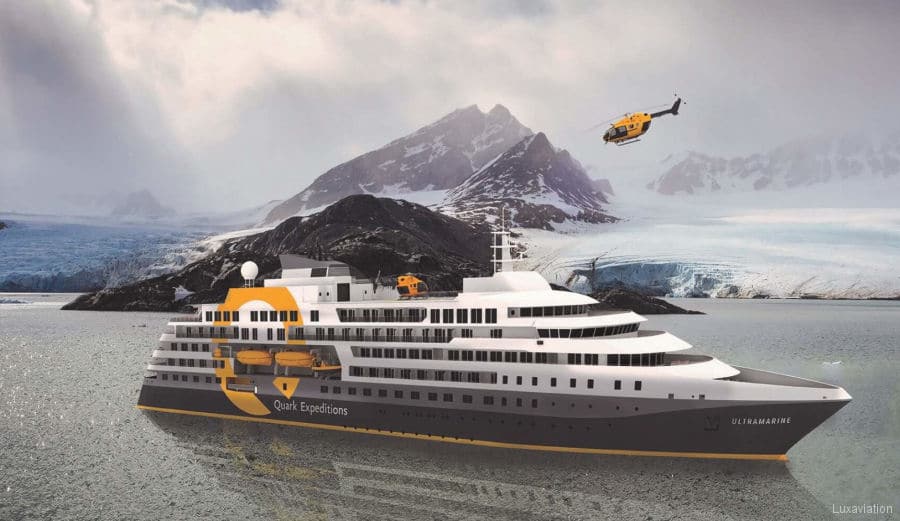 Ultramarine – Polar
Sail aboard this 200-guest ship with specialized exploration tools, cutting-edge safety measures and the ability to cruise for 70 days! Sustainability is forefront aboard the Ultramarine with a sophisticated water treatment system, state-of-the-art waste handling, heat recovery and recycled building materials. In 2021, experience her unique features that include twin helicopters and helipads for flightseeing and heli-skiing!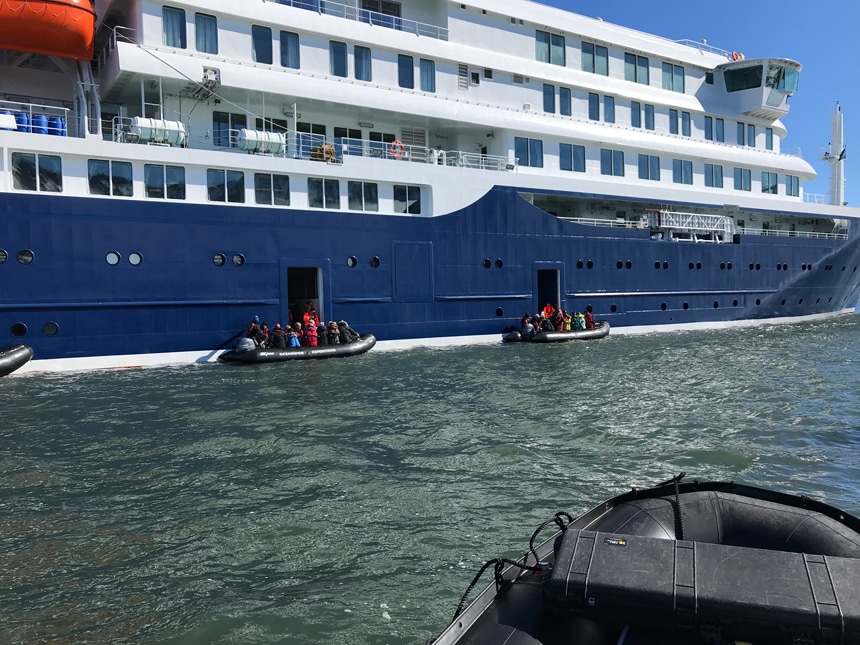 Janssonius – Polar
When getting aboard Janssonius, you are truly choosing the best of modern marine science. Experience hotel comfort with expedition class through the Arctic, Antarctica and the sub-Antarctic. This new 170-guest polar ship will have a protected indoor Zodiac embarkation platform with two separate gangways, allowing for speedy embarkation and easy access to outdoor activities such as kayaking. One of the decks will be a dedicated observation lounge complete with a separate lecture room hosting a wide range of engaging, interactive, multilingual lectures and presentations.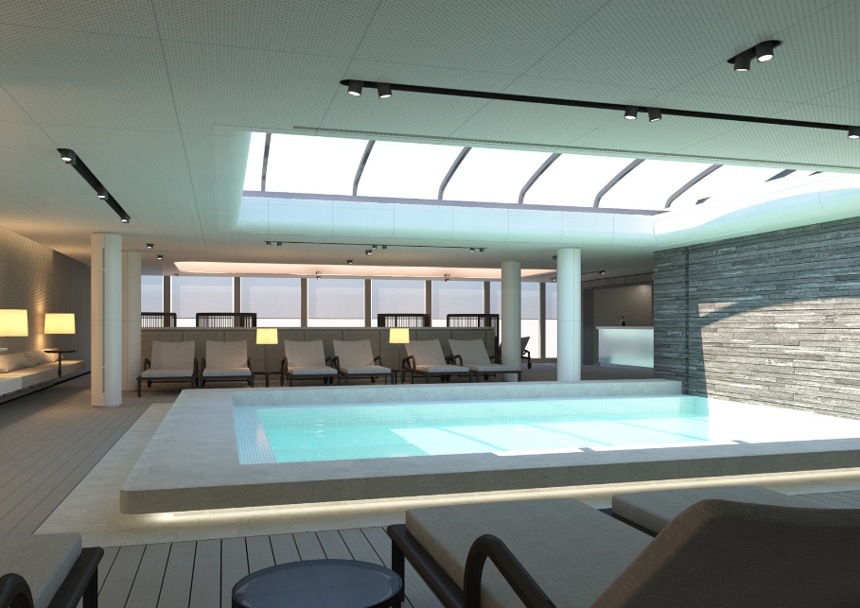 Le Commandant Charcot – Polar
The 200 to 270-guest Le Commandant Charcot is an icebreaker like no other. While sailing the Arctic and Antarctic, experience a fine combination of French luxury and active adventure aboard the world's first hybrid electric polar expedition ship. On board, find stylish features unusual for an expedition vessel, like indoor and outdoor pools, sauna, snow room and a Winter Garden. On daily excursions enjoy unique polar activities including ice fishing, exploring by hovercraft and more.
2021 Cruise Trends
We believe that the sea is often the best way to discover land. So as the world begins to open and small ship cruises resume, we remain your advocate in adventure. For those considering small ship cruises in 2021 and are wondering what may be in store, here are a few cruise trends to know about.
Chartering a Cruise
Eager to travel, people everywhere are facing varying levels of comfort when navigating the options of small ship cruises in 2021. ENTER: the very appealing world of full boat charters. We are witnessing a boom in private charter cruises due to their customization and flexibility. Groups of friends and family members have decided the best way to vacation together is to move their chosen trust bubble aboard their own private floating hotel. With sailing ship passenger counts as little as 4, it's not hard to fill many of our handpicked charter vessels and do so affordably. For a list of our favorite charter vessels, their sailing destinations, passenger count, pricing and more, read our How to Charter a Yacht in 7 Steps blog post.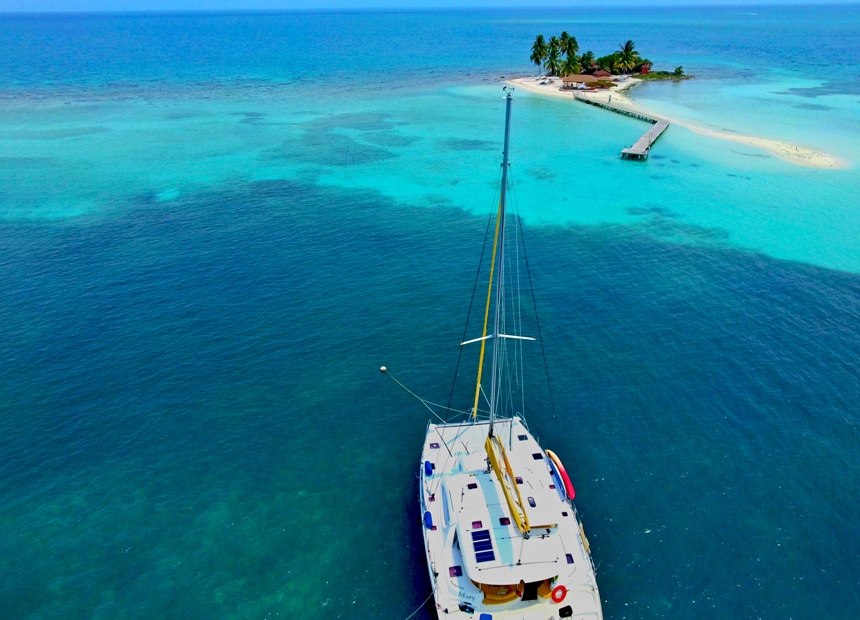 Safety Protocols & Onboard Changes
In 2021, the emphasis on health and safety policies will be front and center. Cruise lines are focused on a safe return to cruising with new strict measures in place to protect passengers, crew and the communities they visit. Enhanced hygiene and sanitation protocols will range by operator and may include: increased frequency of cleanings, an update in cleaning chemicals used, upgrades to air filtration systems and rotating closures of vessel areas for deep cleaning and sterilization. The already low capacities of small ships may be reduced even further, and breakfast/lunch buffets will be replaced with plated meals. The most notable will be, of course, the passenger and crew health screenings such as temperature checks and pre-embarkation COVID-19 testing.
An Even Deeper Focus On Wilderness Exploration
Wilderness adventure cruising has always been appealing, but 2021 brings an even stronger demand to get away. Travelers are looking for expedition cruises in off-the-grid destinations where they can truly disconnect and for a moment just escape the madness. Proudly, AdventureSmith is way ahead of this trend, delivering these types of small ship adventures and wilderness explorations to our clients since 2003. Our handpicked cruises have always anchored in private coves away from tourist crowds, they stop at the least-visited destinations in the world and touch down on shores where humans are far outnumbered by the exotic wildlife population. And while giant cruise lines with 250+ capacity ranges become ruled by the CDC's suspended sail directives, AdventureSmith's hallmark style of small ship cruising has made a huge difference when sensibly and safely returning to the water.
Bookings Continue to Rise for 2021 Small Ship Cruises
While there is still great availability in all of our destinations, our advice is to book soon if you'd like to cruise in 2021. Between the thousands of 2020 passengers rebooking onto 2021 cruises, to new health protocols like reduced ship capacities and general pent-up interest in getting away, cabins (specifically in the lower categories) are filling up fast.
For travelers not quite ready to cruise in 2021, many cruise lines and tour operators have released rates and dates for future seasons earlier than ever before. This year we've seen Antarctica and Alaska operators alike publish sailing plans well ahead of their typical release. PLUS all the exciting new ships mentioned above create even more opportunity for adventure with great new itineraries. Especially when looking at the Antarctic 2022-2023 season, planning ahead is necessary to secure your favorite new ship in your preferred cabin category.
On the other hand, booking this holiday season and for winter 2021 offers a unique moment in travel where ships that normally sell out as much as a year in advance are available. Usually unheard of, this year makes it possible to book a last-minute Christmas cruise in the Galapagos Islands. Those with the spirit of adventure will find some benefits of traveling during a time with fewer other visitors in the destination. You could even find yourself on a Galapagos cruise aboard a 40-guest boat, departing with a mere 6 total passengers. For a roundup of holiday and winter destinations and trips, check out our Winter Cruises & Tours blog post.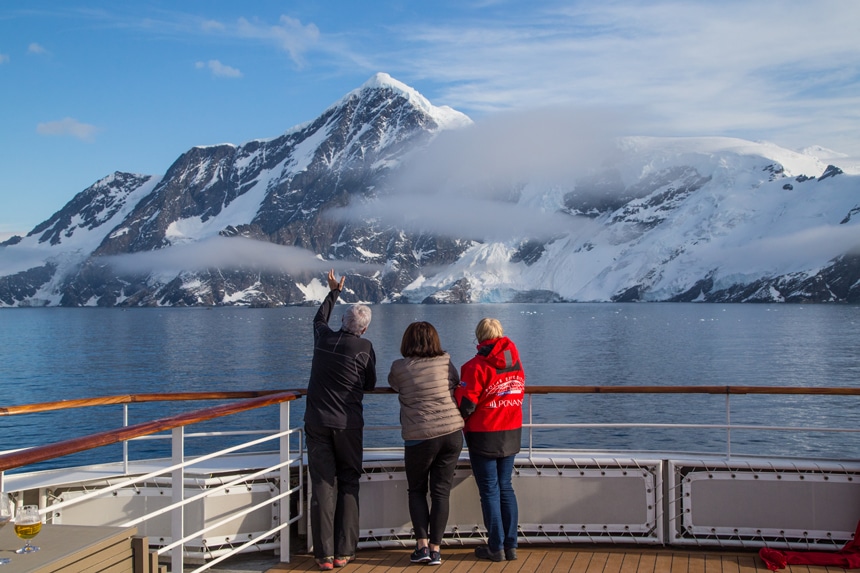 2021—A Unique Moment in Travel
The best new cruise ships have never been easier to book. Flexible cancellation policies, all-time low deposits of $50 to $100 and impressive special offers on both individual cabins and full boat charters are all beckoning travelers to consider small ship cruises in 2021. So if and when the time is right for you, how do you know where to cruise? You can start by selecting your cruise by month with our Small Ship Cruise Calendar: Where To Sail & When. Pick any month of the year and we can guide you to the best small ship cruise destination for your interest and budget while taking advantage of the best sailing seasons for weather and wildlife-spotting opportunities. Our experts have the know-how you'll need when navigating logistics for booking your next cruise safely and confidently.
Interested in learning more about the incredible new options for the 2021 small ship cruise season? Contact the experts at AdventureSmith to help you sort through your cruise options and to book your dream trip, or head to our Small Ship Cruise Guide to seek more inspiration for 2021 cruising and beyond!