Small ships are best for accessing the remote wilderness of New Zealand, where environments range from sub-Antarctic to tropical. These unique New Zealand cruise itineraries focus on getting off the boat with walks on remote beaches, hikes through breathtaking landscapes and forests, sea kayaking among remarkable fjords, fishing, swimming with dolphins or sea lions and exploring hidden channels via inflatable skiff. AdventureSmith travelers see more of these unforgettable islands than the average traveler while aboard our unique New Zealand cruises.
New Zealand, known to local Maori as the land of the long white cloud, is ideal for small ship explorations. Only small ships can access the remote wilderness of the Fiordlands or Bay of Islands and various secluded coves. With vessels ranging from 16 to 72 guests, there is a New Zealand cruise option for every travel style and budget. Learn more about our selection of New Zealand cruises below or visit our New Zealand Small Ship Cruising page for our full selection and more details on the region.
Cruise New Zealand's Entire East Coast
Can't decide which island to see? Cruise them both on the 13-day New Zealand by Sea: East Coast Expedition aboard the 72-guest Coral Discoverer. This longer itinerary out of Auckland offers a comprehensive trip to both islands, with stunning coastal landscapes, small seaside provinces and an abundance of charismatic marine life. There is also an 11-day alternative itinerary that focuses on the South Island. With over 4,350 miles of stunning coastline to be explored, enjoy cruising between sheltered sounds, volcanic islands, marine reserves and the dramatic Fiordland National Park. Expert guides and local rangers introduce wildlife including dolphins, seals, kiwis and keas. Captain and crew avoid well-trodden tourist trails and offer access to remote and pristine wilderness areas. The additional opportunity to go SCUBA diving in open water as well as quality dive sites is a great addition to this unique New Zealand small ship cruise.
Fiordland National Park & Milford Sound Cruises
Affinity Fiordland Cruises offer a 7-day exploration of the most untouched Fiordland region south of Milford Sound, including explorations in remote Doubtful Sound, which is only accessible by sea. The rustic 16-guest Affinity was purpose built for adventure cruising in New Zealand. This family-owned-and-operated yacht offers comfortable cabins with shared bath and air conditioning or heating, depending on the season. Sail close to roaring waterfalls, walk in native bush and moss-covered forest, take the tenders out for the closest views of wildlife, and even fish for grouper and blue cod. The Affinity offers an affordable and authentic cruise that is truly representative of local Kiwi culture.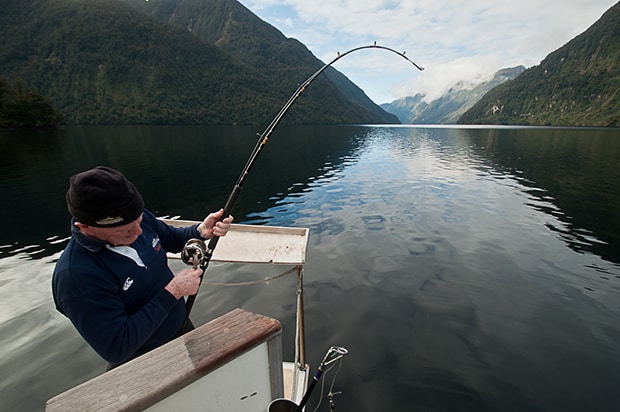 Another option in the famed Fiordland National Park is the 7-day Preservation Inlet Discovery, which travels into Doubtful, Breaksea and Dusky Sounds as well as Preservation and Chalky Inlets deep in the Fiordland region. A one-way helicopter transfer is included from or to Manapouri, a truly incredible way to make your Fiordland cruise entrance or exit! Accommodation is aboard the 32-guest Milford Wanderer, which features twin-bed cabin accommodation and modern shared bathrooms. We love this small ship both for her old-world charm and traditional sailing scow design and her deluxe onboard atmosphere.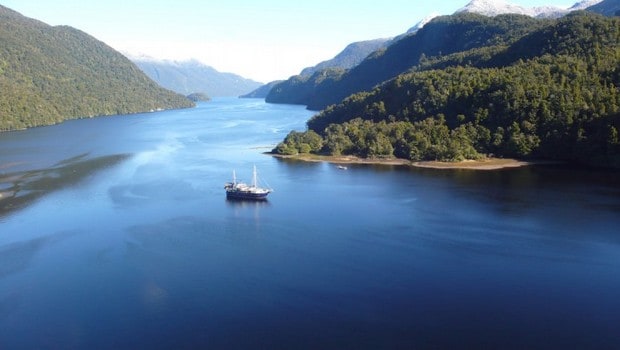 This New Zealand small ship cruise guide was originally published in July 2015, and is updated periodically by our experts. Our most recent update occurred October 2019. This post is among the many travel resources compiled by the adventure travel and small ship cruise experts at AdventureSmith Explorations. Keep reading on the AdventureSmith Travel Blog.