2019 is a year for the books with the new luxurious fleet that will be hitting the waters. From polar vessels to remote island explorers and classic Galapagos cruisers, these small ships suit a variety of needs. If you are looking to explore new frontiers of small ship sailing, get aboard one of these hot-off-the-shipyard ships and have an experience that truly no one has had before.
National Geographic Venture
The 100-guest, USA-built National Geographic Venture, provides ideal wildlife viewing of Baja and Alaska with tiered decks, large windows and opportunities for up-close exploration. The Nat Geo Venture sets sail on her inaugural voyages in December this year, in California, before embarking on regularly scheduled departures in January 2019. Get on this ship for an excellent expedition staff, high-tech exploration and educational equipment.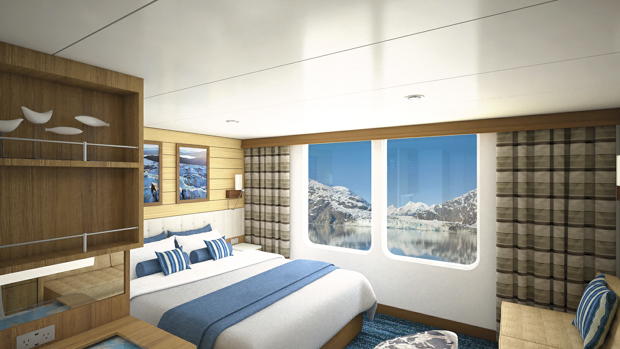 Theory
The much-anticipated 20-guest Theory yacht launches in March 2019. Specifically designed for sustainability, comfort and safety while offering casual luxury Galapagos cruising. This ship is an ease on the conscience as she burns 30% less fuel than many of the other small ships in the archipelago (aside from her sister ship the Origin). Get on this sparkling new ship for her incredible guides, modern elegance and impeccable service.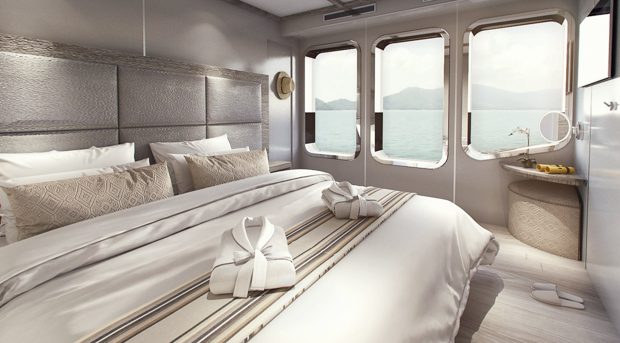 Coral Adventurer
This brand new adventure- focused ship is the ideal basecamp for unique exploration opportunities in Papua New Guinea, Indonesia and Australia, with her comfortable accommodations and many common spaces. The 120-guest Coral Adventurer Australian expedition ship offers a wine cellar, open galley serving small-batch cuisine, private balconies, six Zodiacs and two Xplorer tenders. Built in Norway and launching in April 2019, get on this ship for a first-class experience sailing in remote destinations while focusing on excellent food and wine and efficient ship-to-shore operations.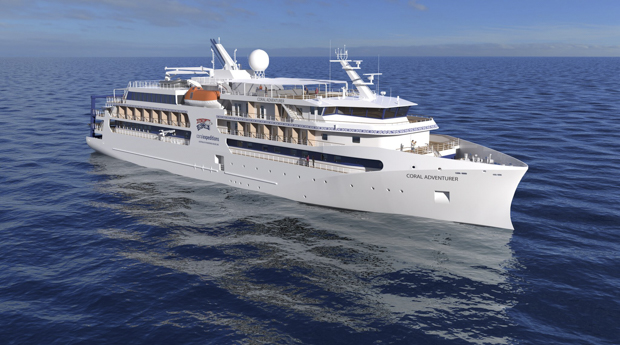 Hondius
The brand new, 174-guest Hondius expedition ship splashes this June in the Arctic and in the fall moves on to provide her services in Antarctica. This vessel is the first to be built to ice class LR PC6, the highest of any expedition ship built in the world thus far. This state-of-the-art new ship combines strength, high-tech stabilizers, the utmost in safety standard and two main engines that generate a speed of 15 knots, making her a smooth, speedy and safe way to ply polar waters. Get aboard this trusty vessel for her educational travel program and active adventure options, while sailing in comfort and class.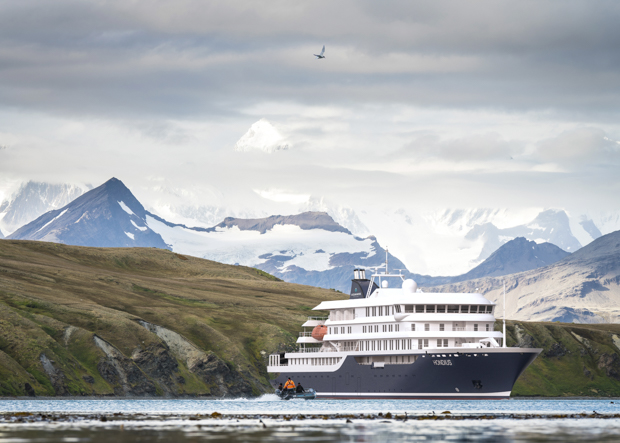 Nautilus
The M/V Nautilus is a modern and deluxe small ship designed for cruising along Croatia's Dalmatian Coast. This luxury 19-cabin yacht begins sailing in July 2019 and showcases state-of-the-art equipment and amenities while creating an intimate atmosphere for all guests. Get aboard if you are seeking a classy yacht that cruises the Adriatic coast in style at an affordable price.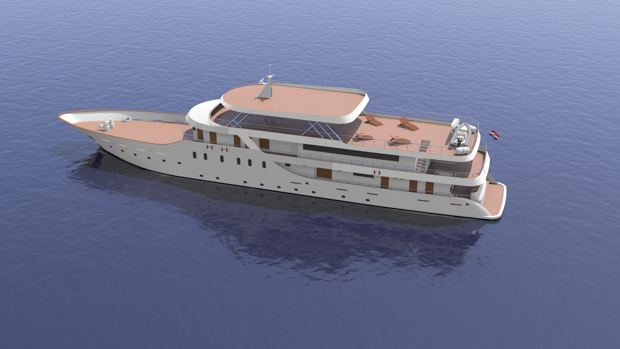 World Explorer
With 176 guests and 125 crew members, the World Explorer, launching November 2019, blends high design with total functionality for active exploration in Antarctica and the Arctic. Specifically built for speed (16 knots) and comfort, the World Explorer is also riding the health and wellness trend seen in travel of late, offering a running track, heated pool and spa. Get aboard this Antarctica cruise ship for her private balconies, sustainable practices and refined feel.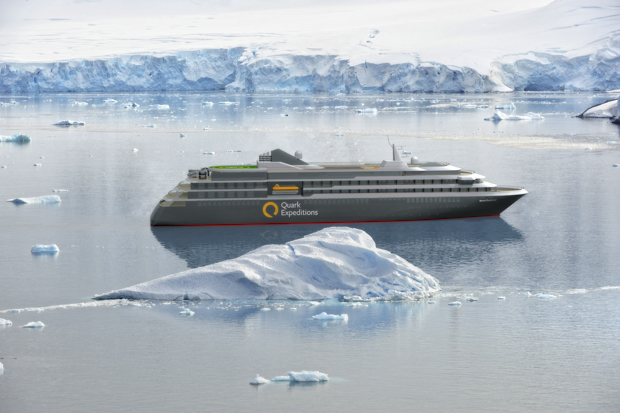 Magellan Explorer
The 69-guest Magellan Explorer is devoted primarily to air cruises that fly over the Drake Passage to Antarctica and is the first ship to be purpose-built for polar air-cruise travel. The Magellan Explorer, launching November 2019, is a true standout for keeping it small, with only 69 passengers (and four elusive dedicated single cabins). This passenger capacity is equal to only one flight to Antarctica, making her a highly efficient and accessible air-cruise ship. Get aboard this stylish, sustainably built polar vessel to enjoy her innovative strategies for quick and safe Zodiac deployment for shore excursions, and spend less time waiting around and more time out in the field exploring.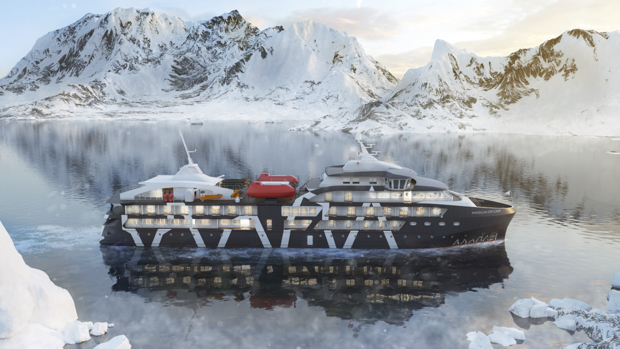 With the wide variety of ships plying the oceans today, it is easy to get overwhelmed. Let AdventureSmith, the small ship experts, help guide you to the right ship for your needs, budget and destination.