Here at AdventureSmith Explorations, we partner with expedition vessels all over the globe, carrying travelers to remote fjords, deserted beaches and whale-rich channels and bays. Among the many small cruise ships with partner with, these are a few of my favorites plying the world's oceans today.
The 8-guest Westward is off the radar of most travelers and just the type of ship I love to refer to the right clients seeking to explore Alaska or Baja up close. Listed with the US National Register of Historic Places, the Westward boasts several factors that make its voyages unique, including the historic nature of the yacht itself, the remarkably talented crew, the pace and depth of exploration and the quiet calm of the yacht at anchor.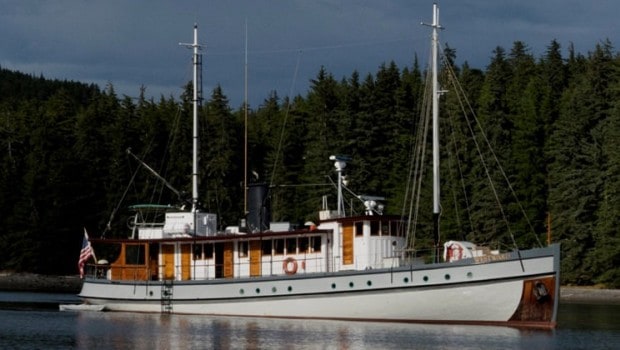 The Galapagos is a competitive market for small ships, and it can be difficult for vessels to stand out. The Grace, formerly owned by Princess Grace of Monaco, is a historically significant and luxurious platform with outstanding service and guides.
At 18 guests, she has a unique size resulting in more intimate shore groups of only 8 to 10 guests instead of the Galapagos standard of 16. I recommend the Grace to clients seeking a high-end experience aboard a ship as unique as the Galapagos Islands.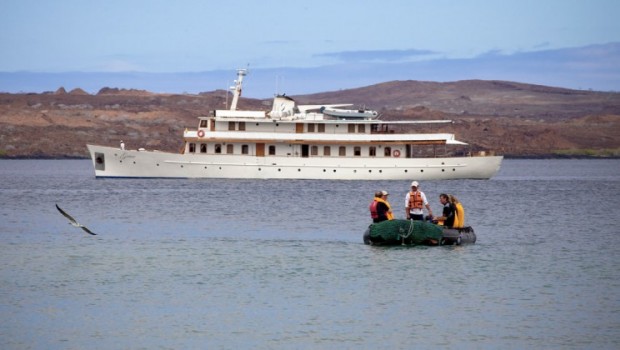 The 20-guest Origin offers small exploration groups and 8-day itineraries, the ideal way to explore the Galapagos as you see a wider range of islands and species. Inside she offers large glass windows and expansive public areas as she cruises these iconic islands with a modern style. This new and efficient ship fits perfectly in AdventureSmith's ideals as she boasts a sustainable design while offering a comfortable and classy experience for guests.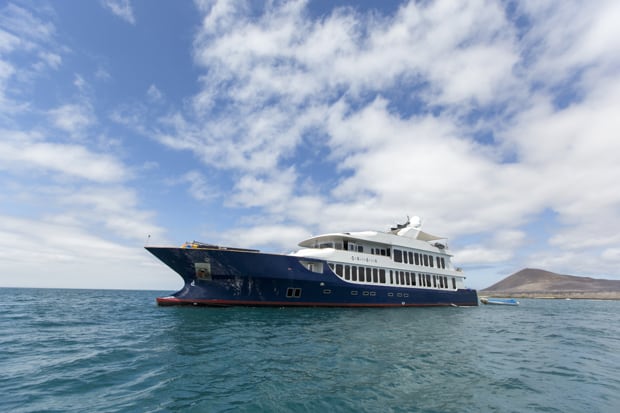 The traditional Indonesian sailing vessel Ombak Putih, combines traditional and modern design for a comfortable adventure through remote Indonesian islands. Her traditional hull, rigging and shape fit perfectly with her interesting and unique itineraries, creating an unimposing and exceptional Indonesia cruise.
Her passenger count of only 24 and fun exploration options like hiking, paddling, cave exploration and incredible snorkeling, allow for deep connections with both fellow passengers and the environment you're exploring.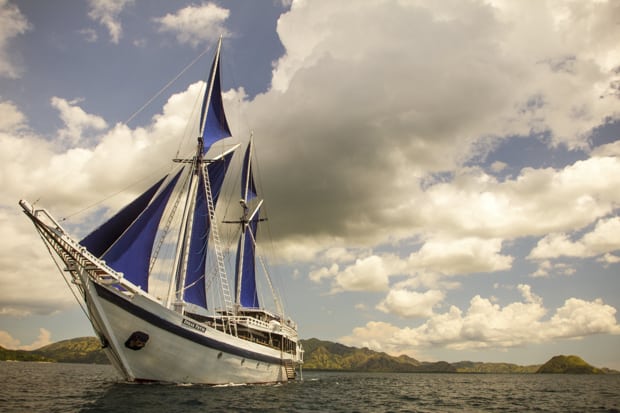 This 28-passenger river cruising boat stands out for the perfect combination of ease and elegance in the Peruvian Amazon. This all-suite luxury ship offers large glass windows for never missing a monkey or exotic bird sighting. The Delfin II also delivers off-ship exploration with water toys like kayaks and stand-up paddleboards.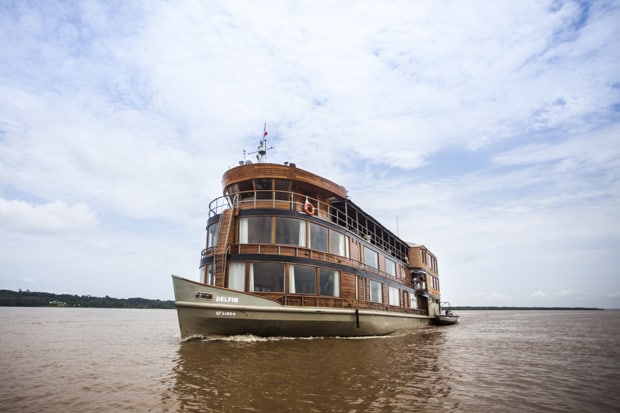 Safari Explorer is the quintessential expedition ship. At 36 guests she is not too big but not too small, and can offer daily off-vessel expeditions in three intimate groups of 12 guests each.
I always say that once you cruise aboard the Safari Explorer, you will be hooked on small ships forever.
She has upscale appointments and a yacht-like atmosphere but still feels comfortable and welcoming. Offering both Alaska cruises and Hawaii cruises, this is the perfect vessel for first-time small ship cruisers. I always say that once you cruise aboard the Safari Explorer, you will be hooked on small ships forever.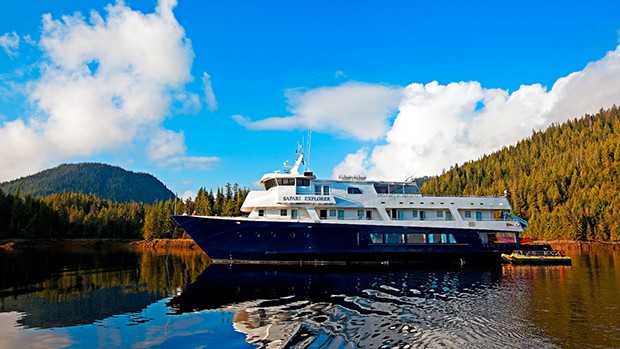 The 58-guest Sea Cloud stands above the small ship cruising fleet in high-level luxury with the taste and elegance akin to the Victorian era. Sailing on a traditional square rig this smartly has not been done since the British Empire, making this trip ideal for travelers looking to experience the past along with the modern comforts of the twenty-first century. This balance offers guests the ability to sail with sophistication through the Mediterranean with the excellent guiding that National Geographic is renowned for.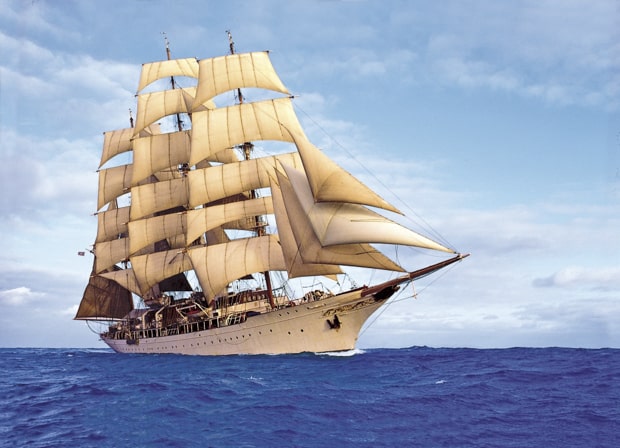 An expedition ship at her core, but with a touch of luxury, the Hebridean Sky offers the ideal Antarctica cruise experience. This 114-guest all suite expedition ship is notable for her roomy cabins and smaller passenger count compared with other polar ships of her calibur.
Hebridean Sky is a small ship standout for her unique and important citizen science offerings in Antarctica.
Her 2016 renovation updated internal spaces and added stabilizers providing a comfortable, smooth ride. I also think Hebridean Sky is a standout for her unique and important citizen science offerings, which allow guests to collect data for research stations and universities to add to the needed documentation of this impressive and ever-changing destination.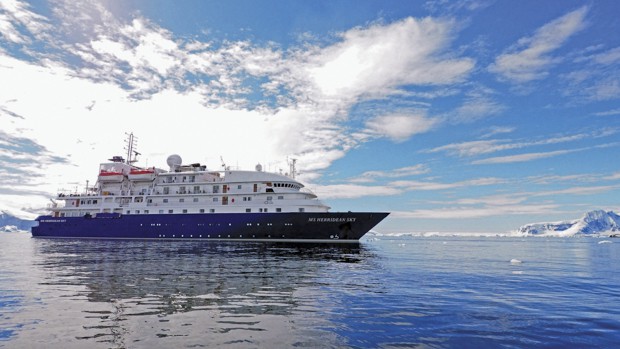 National Geographic Orion is a state-of-the-art expedition ship purpose-built for polar expedition travel. She boasts the world-class guiding that National Geographic is known for as well as specialized polar exploration and educational equipment. Her smaller size for polar ships at only 102 passengers allows her to be more nimble and flexible when navigating the polar seas and channels, so she remains a favorite of mine in Antarctica.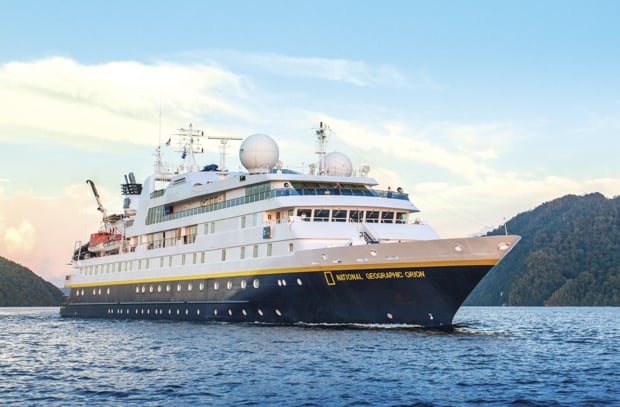 These 9 favorite small ships of mine are just a sample of the unique vessels we sail with around the world; view all AdventureSmith's small ships or browse our selection of small ship cruise deals. Learn more about our entire selection of small ship cruises. or read our extensive collection of small ship cruise reviews.
This post on the best standout small ships was originally published in March 2017. Our team of experts have since updated the content to add new favorites and photos; our most recent update occurred August 2018.