There's a few weeks left of one of nature's most exciting reality shows: the Katmai Brooks Falls Bear Cam. These salmon-fishing brown bears in Katmai National Park and Preserve in remote Alaska (about 250 miles west of Anchorage, Alaska) are followed by 8 webcams as they jockey for their positions on the river. At the season's peak in July, there might be some 70 brown bears within one square mile of the camp! Each one has a unique fishing technique – some wait at the top of waterfalls to catch jumping fish, others dunk their heads in like bobbing for apples. The best time to view the bears is in July, and then again in late August through mid-September when they return to Brooks Falls.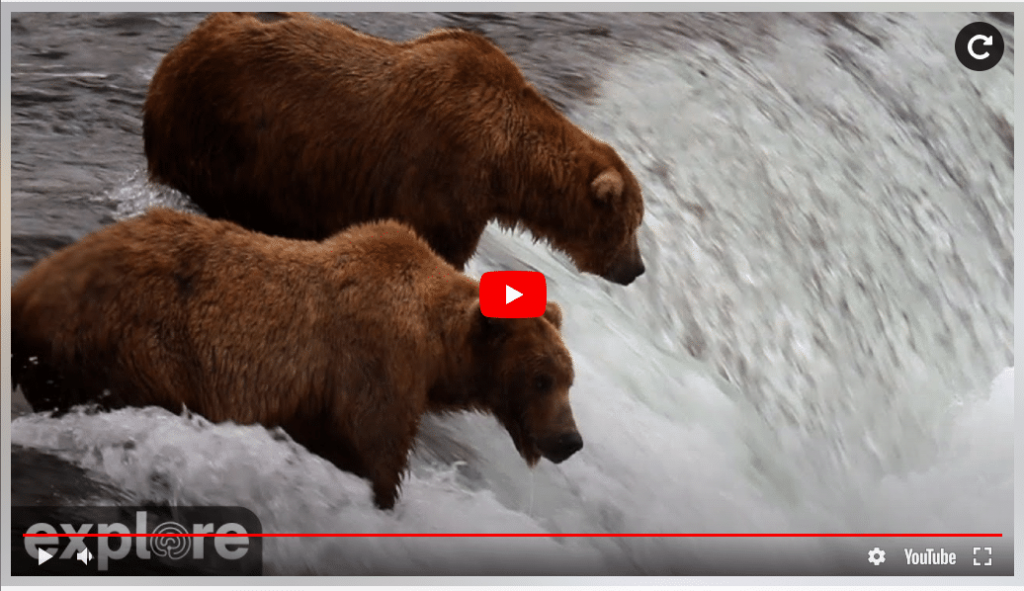 This year the Brooks Falls bear cam live stream saw a few improvements, adding 3 extra cameras for more varied angles as well as enhanced social features like live web chats and photo sharing.
OregonLive.com reports that about 10,000 people a year visit the park, which is only accessible by float plane. And a dedicated community follows the Katmai bears online, with 20,000 comments reportedly made on the webcam last year.
Watch the Brooks Falls Bear Cam by following the link from the video above, or follow the links to see it full screen. Contact AdventureSmith Explorations' Alaska experts to discover how you can see this brown bear action in real life on our Brown Bears of Katmai adventure! We offer tours to the viewing platform just above this river.
This guide on Brooks Falls bear cam in Alaska's Katmai National Park is among AdventureSmith Explorations' extensive collection of travel guides. Visit our Alaska Travel Guides for even more resources and inspiration in planning your Alaska trip.