AdventureSmith Explorations Adventure Specialist Andrew Browning reviews his Explora Patagonia stay within Torres del Paine National Park. This was the first stop on his Patagonia trip, so stay tuned for more reviews from his journeys in Chile.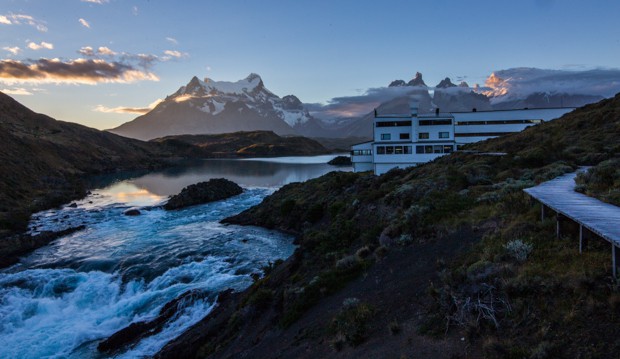 Explora Patagonia is a special accommodation inside of Torres Del Paine National Park. Perched above the shore of Lake Pehoe facing the iconic granite features of the Paine Massif—including Paine Grande, Los Cuernos and Los Torres—Explora Patagonia has a perfect location for exploring the trails of Torres del Paine from a comfortable base with excellent food and service.
Getting to Explora Patagonia
Travelers typically arrive to the Punta Arenas Airport (PUQ) and from there travel overland to Explora Patagonia on included roundtrip transfers from Punta Arenas provided by the lodge. Special arrangements can also be made to bring travelers from the Argentine border or from Puerto Natales. Torres del Paine is in a remote area, so plan to have a 2.5- to 4.5-hour drive to get to Torres del Paine depending on where you are coming from.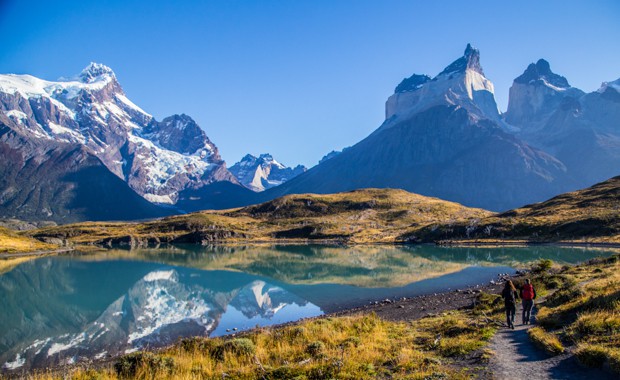 Insights on Rooms at Explora Patagonia
I recommend to all of our clients to book into the Cordillera Paine rooms.
There are three room types at Explora Patagonia, and I recommend to all of our clients to book into the Cordillera Paine rooms. These rooms all have big panoramic views of the Paine Massif and after visiting the property we would want all of our clients to have that experience.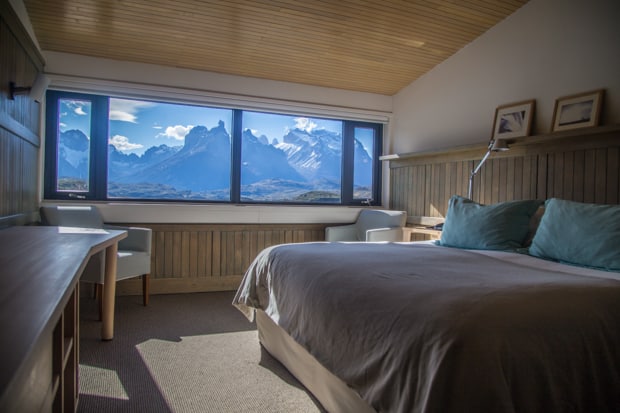 The Salto Chico rooms are less in cost than the Cordillera Paine rooms and they face the Salto Chico waterfall/river to the side of the hotel and those are also an option we can offer. The Suite Exploradores are the largest of the rooms and they have the same views as the Cordillera Paine rooms. Aside from the stunning views of the rooms and common areas of the lodge, there is also a beautiful spa facility located off of the boardwalk that has a pool, hot tubs, and offers spa treatments as well. You can read more details about the accommodations, rooms and common areas on our website here: Explora Patagonia Accommodations.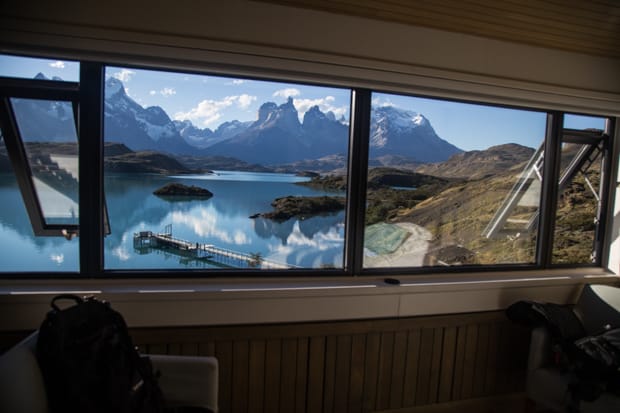 Dining & Service at Explora Patagonia
The dining room at Explora Patagonia is spacious with a variety of table sizes so you can have a nice dinner as a couple at a table for two, or you can dine at larger tables with friends or other travelers if you would like. The dining room has views of the Paine Massif and is a great place to enjoy a nice meal and view. The meals are made to order and feature local ingredients from Patagonia as well as international favorites. Explora Patagonia includes alcohol beverages with your stay. They do have some super premium wines that are at additional cost. The wines that were included were very nice wines though, mainly from Chile and Argentina. The dining and bar service at Explora Patagonia is friendly and attentive without being overbearing.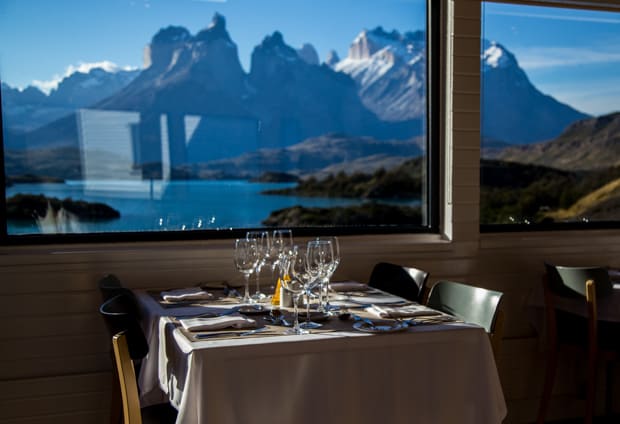 Aside from the dining at Explora Patagonia itself, they offer opportunities to go to the "Quincho," which is an authentic Gaucho BBQ. This is off site and is combined with hiking or horseback riding half-day explorations. During full-day explorations, Explora guides will review the meal options with you for the day and will provide meals for you to bring with you. These meals were very good and much needed on the longer hikes.
Explora Patagonia Activity Insights
The famous "W" trek can be covered in a few different day hikes from Explora.
On the first day of your package you will meet some of the guiding staff and they will brief you about the activities offered and offer advice on how to choose from their extensive activity options. The main activities offered are hiking and horseback riding. The hikes range from short walks focused on seeing wildlife to full-day hikes 10+miles long with 2,000+ feet of elevation gain. The famous "W" trek, which is an iconic multi-day backpacking trip in Torres del Paine National Park can be covered in a few different day hikes from Explora using the lodge as a comfortable base to complete the three main parts of the W (Grey Glacier hike, French Valley hike and the Towers base hike). These iconic hikes are a main draw for this area and I highly recommend them. There are easier ones too that take you along lake shores, waterfalls and high plains populated by guanacos and the elusive puma.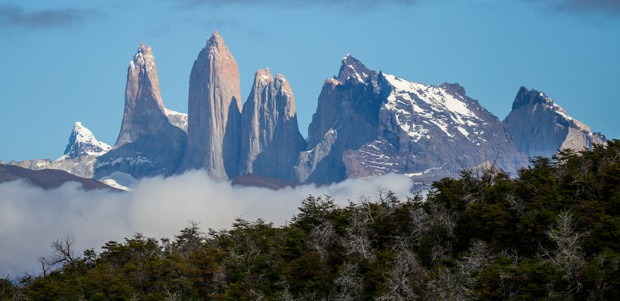 For travelers interested in horseback riding this is a word-class destination. Explora has its own proven breeding/training programs for the horses, and they offer many rides for beginners to the most advanced of riders. I did an easy ride combined with a short hike and the Quincho BBQ and it was a nice day in between two days of longer hikes.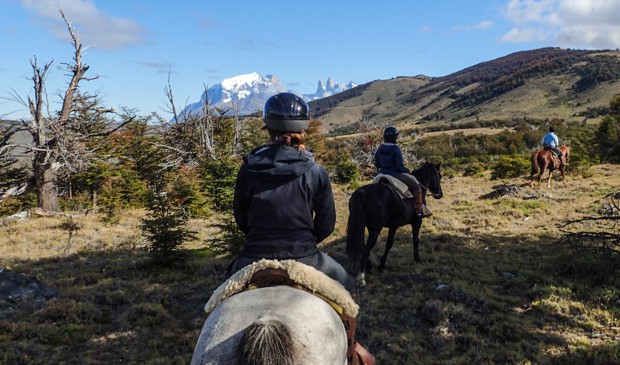 After you complete your day's activities and return to the lodge, you can meet with the guide staff to choose what you want to do the next day. They will help you to maximize your experience and they have enough staff to make sure you can do what you want each day.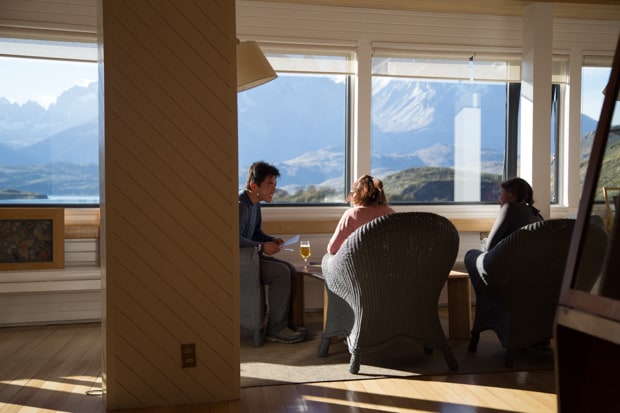 Explora has their own dock and private catamaran that can take you across Lake Pehoe to access the trailheads.
Torres del Paine National Park is pretty big so you sometimes need to drive to different trailheads or locations in the park. There are also times where you need to take a boat to access some parts of the park. This is another reason why staying at Explora is an advantage for travelers. They have their own dock and private catamaran that can take you across Lake Pehoe to access the trailheads (French Valley and Grey Glacier trails) on the other side. It was very easy and convenient using the private vessel and I believe it was a different experience than staying at other accommodations that use the public National Park boat (along with the need to buy its limited tickets, etc.).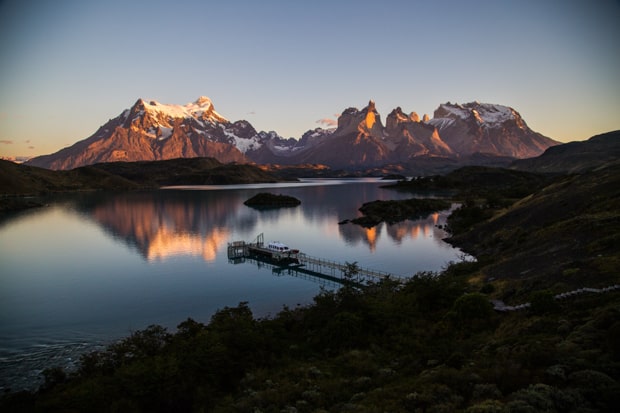 My Highlights
Astro Photography Photo Opportunity
On my first day at Explora Patagonia I saw a pond near the lake that was an easy walk from the hotel and I noticed it would be a nice place to take a photo if the sky was clear. We ended up having nice weather during most of the trip, so on the first night I took one of my favorite photos of the trip: a reflection photo of the starry sky with the Paine Massif in the distance.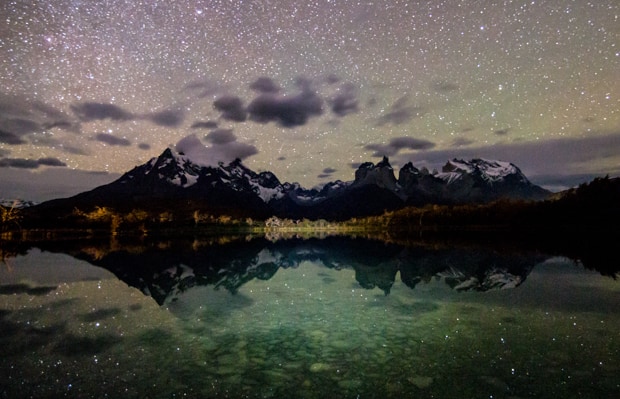 The French Valley Hike & Puma Sighting
The first big hike we did was the French Valley, the middle of the "W" Trek. It is a challenging hike where you hike between the Paine Grande Peak with its hanging glaciers on one side and the Cuernos rock features on the other side of the valley. This hike takes you right into the heart of the Paine Massif that you see from the lodge.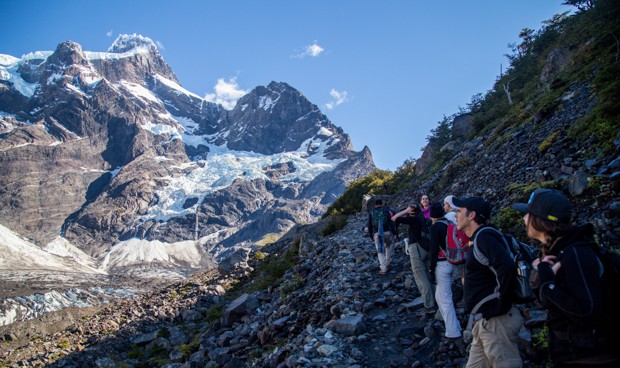 On the boat ride back to the lodge someone spotted a puma on a hill sloping toward the shore of the lake.
We had lunch in the valley and enjoyed the views and our time there before hiking back to the boat, where they had cold drinks and beers waiting for us. On the boat ride back to the lodge someone spotted a puma on a hill sloping toward the shore of the lake. I wanted to see a puma badly on this trip but also knew it wasn't easy to find them so I was surprised to see one early on in the trip. It was a special day for sure, and finishing the day at Explora Patagonia with a nice dinner and wine was the best!

Aonikenk Hike, Quincho & Horseback Riding
The Aonikenk hike is a great area to see herds of guanacos, which are more numerous in the eastern side of the park. The hike itself takes you through the high plains where you can see a lot of guanacos en route to a short elevation gain to see some ancient cave paintings. You can get pretty close to the guanacos and they were in great numbers with some babies as well.

After the hike, we went to the Quincho for the Gaucho BBQ, which was great. The Gauchos cooked a big spread of food including lamb, beef, chicken, fish, roasted vegetables and sides. We learned about Gaucho life and about Explora's horse program before taking one of the easy horseback rides after lunch. I am a beginner rider but was confident with the horses. They were very healthy and strong and also clearly knew their trails. The day was sunny and we rode up some hills to a flat before winding back down to the Quincho as condors were flying above us with the Torres in the distance.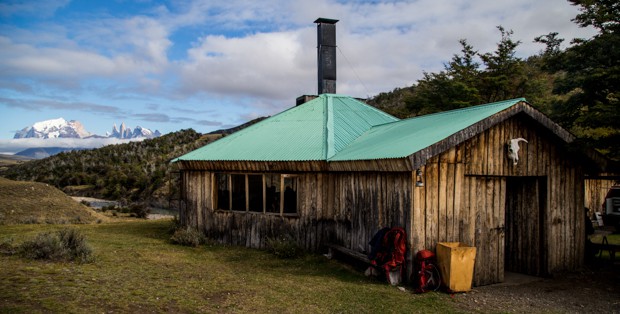 Chile Trip Combinations
Explora Patagonia provides a special experience for travelers, and I can highly recommend it as an excellent accommodation to our clients. For a longer itinerary featuring more remote and iconic parts of Chile, you can also combine your stay in Patagonia with the sister properties in the Atacama Desert and Easter Island: Explora Atacama and Explora Rapa Nui. A nice combination with a small ship cruise would be to combine a Torres del Paine trip with one of the Antarctica Air Cruise itineraries, which typically depart from Punta Arenas, or a small ship cruise in southern Patagonia. Our team at AdventureSmith Explorations is happy to discuss these exciting itinerary options for Chile and Patagonia with you.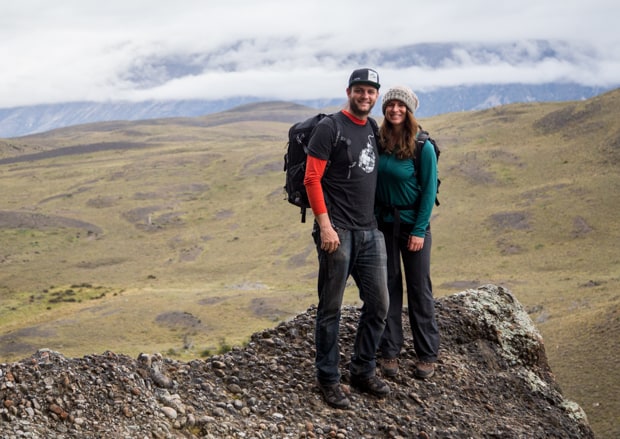 For more photos from this trip, including epic shots of Lake Pehoe, hiking views and guanacos, view my Facebook album on AdventureSmith Explorations' Facebook page.
This Explora Patagonia review was written by an AdventureSmith Explorations crew member. Read all AdventureSmith Expert Reviews for more trip reports, or contact one of our Adventure Specialists to learn more about these small ship cruises and wilderness adventures: 1-800-728-2875.