AdventureSmith Explorations was thrilled to learn our traveler Katie Petersen reached her goal of visiting all 7 continents before the age of 30 while cruising Antarctica on the Antarctic Explorer itinerary with us. We caught up with her post-trip to learn more about the achievement and her advice for those who want to join the 7 continents club.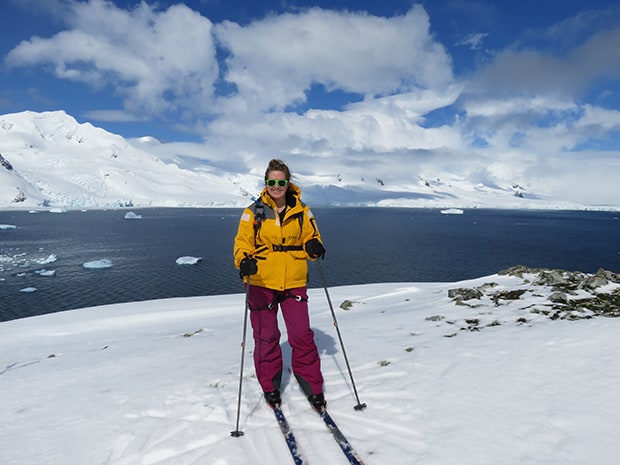 How did this goal of reaching 7 continents before you turned 30 come about?
My family did a lot of National Park traveling throughout my childhood, a tradition I continued as an adult with a cross-country National Park camping trip each summer I was teaching in my early twenties. On one of those trips, I started counting up the number of states I had been to, and realized I was only about 10 states or so away from visiting each of the 50 states in the USA. At that time, I set a goal to visit all 50 by the time I turned 25. I didn't quite make it by 25, but I did hit number 50 (Alaska) two months before I turned 26—so I was close!
I officially set the goal of getting to all 7 continents before 30 when I was 23, at which point I had been to only 3/7.
As for international traveling, I fell in love with that on a summer trip to Europe in high school, and decided I would leave the country at least once every year post-college. While I was on my 50-states quest as described above, I thought, 'Wow! Wouldn't it be great if I could visit all 7 continents too?" I officially set the goal of getting to all 7 continents before 30 when I was 23, at which point I had been to only 3/7 (North America, Europe and Africa). The 2015 trip to Antarctica I booked with AdventureSmith Explorations and Quark Expeditions allowed me to reach my 7th continent at the age of 29. Making landfall on Antarctica was an exciting and emotional moment!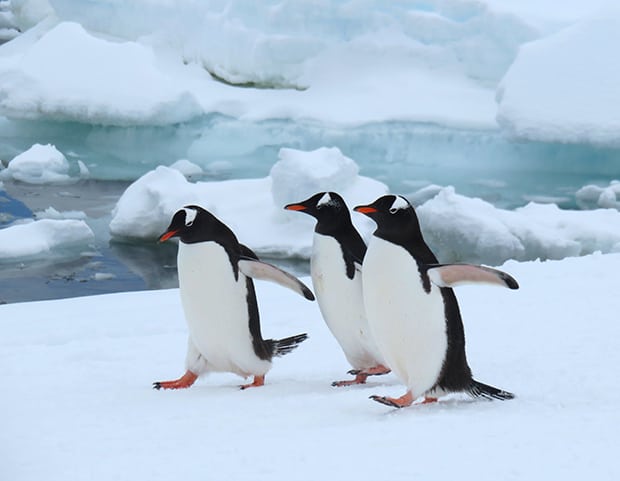 What places did you visit on each continent?
I'll give it my best shot at the country level!
North America: USA (all 50 states!), Canada, Guatemala, Jamaica, Mexico, Costa Rica
Europe: England, France, Italy, Spain, Portugal, Germany, Belgium, Netherlands, Denmark, Switzerland, Austria, Slovakia, Slovenia, Hungary, Czech Republic, Croatia, Romania, Ukraine, Russia, Poland
Africa: Kenya, Tanzania
South America: Chile, Argentina, Peru
Asia: India, Cambodia, South Korea, Thailand
Australia
Antarctica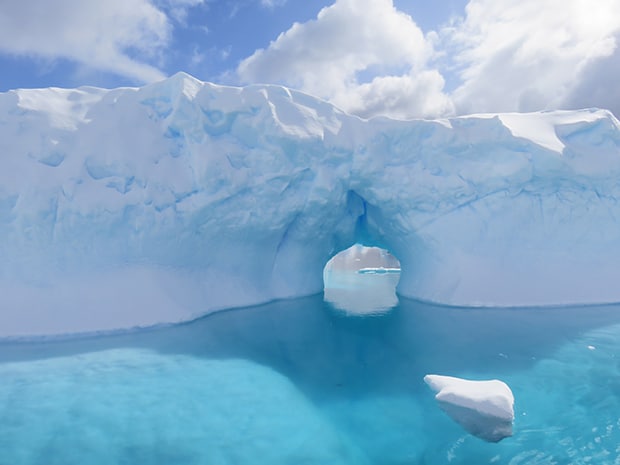 Which continent took the most effort to reach?
Antarctica was certainly the one that was the longest journey, and took the most financial planning! AdventureSmith and Quark made everything really easy once I got to Buenos Aires, though, so it wasn't difficult at all from that point forward. Similarly, I went with a tour group to Africa (climbing Mt. Kilimanjaro and going on safari), so while it was a long journey, it was relatively easy. I would say the most difficult travel was my trip through South America. While relatively easy to get to, I only had a ticket into Santiago and out of Lima when I arrived, and 3 months in between to see as much as I could, making my plans along the way. My passable Spanish definitely helped, but there is so much to see in South America and so much of it is hard to get to. It was definitely worth the effort though, and I have only scratched the surface!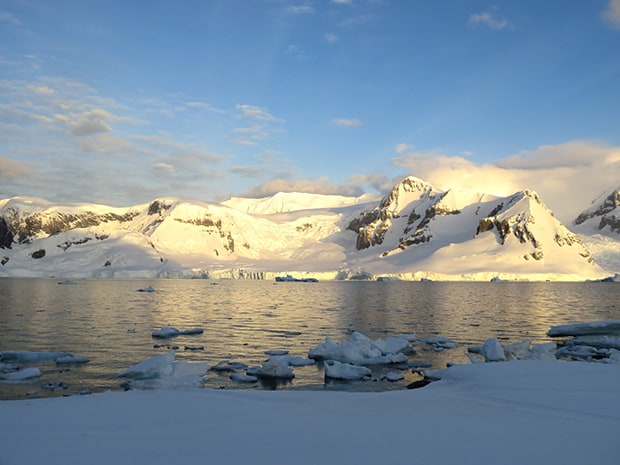 Along your travels have you met many others on a 7 continents effort?
Surprisingly, yes, especially in Antarctica! Many of us on the ship were there to hit continent 7. I think the proliferation of hostels worldwide, as well as the availability of travel blogs/advice/books at the click of a button via the Internet is inspiring more people than ever to travel.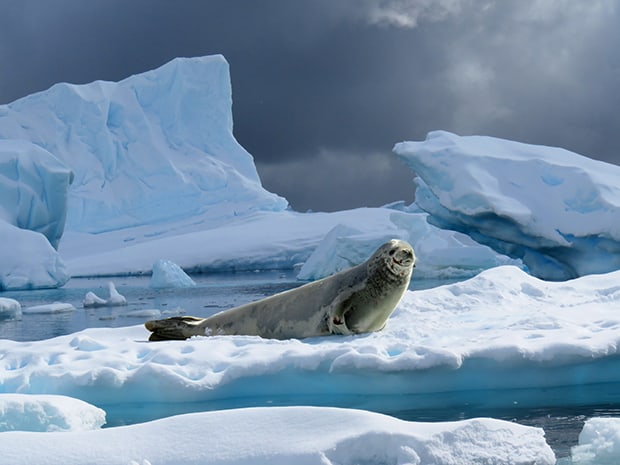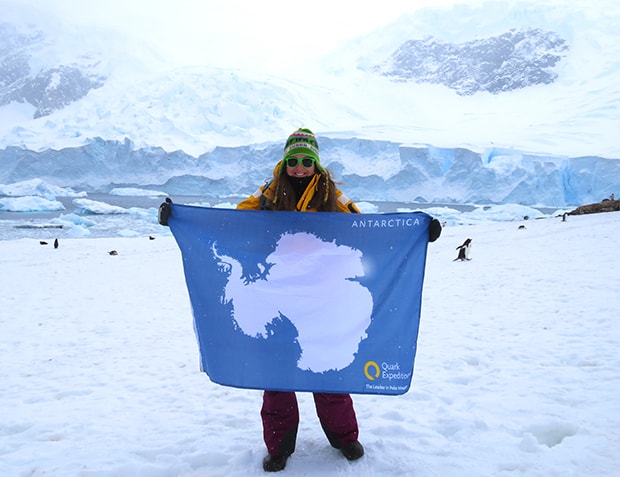 Do you have any advice for travelers of any age with a similar goal?
I think people most often get discouraged and abandon goals when they don't achieve them in the time that they had originally planned. Therefore, I think one of the most important factors in achieving a goal is setting a realistic time in which to achieve it. To that end, I would consider the following three things when choosing your timeline:
1) Family Situation
Do you have a partner who will support your goal and timeline? Young children or old parents in your care that make travel to remote destinations impractical right now?
2) Financial Situation
Travel isn't cheap. It's important to understand how much your goal will cost, and make sure you can afford that. At the same time, if it's really important to you, you can absolutely make it happen! Cutting down the number of times you eat out per week by 1 or 2 can easily allow you to afford an international trip every year, and setting aside just $20-30/week for a few years will usually get you enough for that really big trip you've been wanting to take.
3) Employment Situation
How much time off do you need for your goal, and will your place of employment support that? Do you only get a few weeks' vacation each year? If so, can you work towards your goal by taking a sabbatical, or by taking a long break between jobs?
If you are honest with yourself when you set your goal and your timeline, the sky is the limit!
Have you reached all 7 continents? Need help getting there? Let us know in the comments, start browsing our trips, find more inspiration on the AdventureSmith Travel Blog or contact our Adventure Specialists to help match you with the best trip for your interests, budget and timeline.