AdventureSmith Explorations has joined the Alaska Wilderness League along with dozens of organizations and business to support a sustainable Tongass National Forest management plan.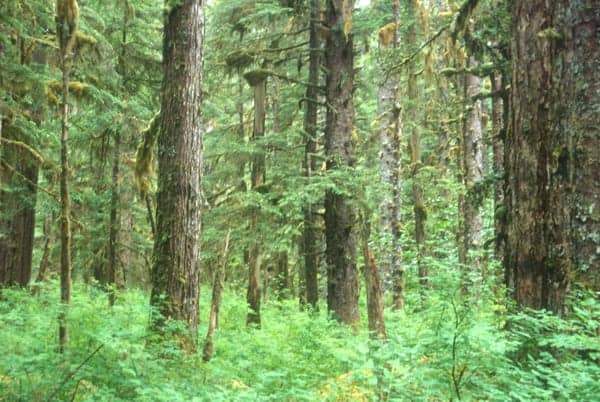 Conservation is a cornerstone of our business and founder Todd Smith has worked to promote wilderness in the Tongass since his days working as a guide in Alaska. Learn more about our sustainable travel initiatives and read the full letter below:
The Honorable Tom Vilsack
Secretary of Agriculture
U.S. Department of Agriculture
1400 Independence Ave., S.W.
Washington, DC 20250
Re: FR Doc No: 2014-12061- Notice of Intent to prepare an environmental impact statement (EIS) that evaluates an amendment to the 2008 Tongass National Forest Plan
Dear Secretary Vilsack:
We, the 62 undersigned organizations and businesses, are writing to express our support for a land management plan for the Tongass National Forest that ends large-scale old-growth logging and shifts management focus on the Tongass towards sustainable, job-creating industries like fishing, tourism and recreation.
The Tongass National Forest in southeast Alaska is one of the last remaining intact temperate coastal rainforests in the world – and it belongs to all Americans.
The Tongass National Forest in southeast Alaska is one of the last remaining intact temperate coastal rainforests in the world – and it belongs to all Americans. More than one million visitors come to the Tongass annually and millions more in Alaska and across the country benefit from the salmon hatched in its bountiful streams and rivers. Even those who will never visit its emerald shores can appreciate the Tongass for its spectacular beauty and incredible ecological significance. The massive old growth trees of the Tongass are a critically important global carbon storehouse. We have a responsibility to safeguard it for all Americans.
We applaud your 2010 announcement of a "Transition Plan" to move the Tongass away from the old-growth logging of the past and focus instead on sustainable industries. However, recent actions of the U.S. Forest Service do not support such a commitment. In fact, instead of facilitating a transition away from timber, scheduled timber sales are set to dramatically increase old-growth logging in the Tongass. The Forest Service already has more than 97 million board feet of timber under contract, and is trying to push forward the massive Big Thorne sale as well. At 120 million board feet of old-growth, Big Thorne would be the largest sale in the Tongass in two decades – a throwback to the days when two large taxpayer-funded pulp mills devoured massive swaths of timber. It should not be happening today.
Such outdated old-growth logging practices create devastating habitat destruction within the forest. Just one of several scheduled sales, Big Thorne alone would directly affect approximately 6,000 acres of old-growth forest on north-central Prince of Wales Island, an area which is vital to the fate of Sitka black-tail deer and Alexander Archipelago wolf populations and other wildlife. If the Forest Service's management practices continue as they have, the negative impacts on the wolf could lead to the first ever listing of old-growth dependent wildlife on the Tongass under the Endangered Species Act. Additionally, this habitat loss will have negative impacts on hunting and fishing by Alaska Natives and other subsistence users in the region.

Today, Southeast Alaskans rely on the healthy watersheds that support sustainable jobs and strong fish populations. The Tongass is a world class tourist destination and fishery, billion dollar industries that provide more than 17,000 jobs in the region. Nevertheless, the Forest Service continues to subsidize roughly 100 logging jobs to the tune of more than $20 million annually– and potentially substantially more. Meanwhile, the guides and outfitters whose jobs are key to the economic vitality of the region struggle just to get the permits they need from an underfunded and understaffed permit office. If the Forest Service truly wants to help provide economic opportunity to southeast Alaska communities, it should reallocate its priorities and resources to support fishing, recreation and other businesses that are compatible with the region's world-class natural values.
On behalf of the hundreds of thousands of people represented by the organizations and businesses below, we urge you to quickly finish the Tongass' transition out of large-scale old-growth logging. By investing in fishing and visitor services, and other non-logging sectors, the Department of Agriculture will secure a sustainable economy for southeast Alaska. As stewards of our nation's public land, we have an obligation to protect this national treasure, the last great temperate rainforest in the United States.
Sincerely,
AdventureSmith Explorations
Todd Smith, President
This post is among AdventureSmith Explorations' extensive collection of travel guides; find more on the AdventureSmith Travel Blog. While this was published in July, 2014, please see Take Action for Alaska's Tongass National Forest blog for an update on our efforts in the Tongass National Forest. View all our Alaska trips.