This information was updated on 9/25/2021. Please note that these Alaska COVID travel advisories and entry requirements are subject to change. Contact one of our Adventure Specialists who regularly check jurisdiction-specific advisories, for the most up-to-date and detailed information.
Alaska is open for travel. The state's current health advisories provide ways for travelers to experience Alaska's wide-open spaces responsibly. Alaska entry requirements can vary by local jurisdiction and even by travel provider. So, it can get a little complicated. But with a little planning, travelers will surely be rewarded with few crowds and exceptional wildlife. Our experts detail the latest Alaska travel advisory and entry requirements.
Alaska is Open for Travel
Alaska small ship cruises and Alaska land tours will operate as planned in 2022. Travelers should expect some modifications in safety protocols.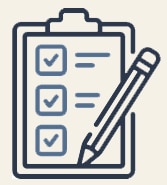 Alaska Entry Requirements
In the age of COVID-19, specific entry requirements into Alaska have been implemented. These requirements are updated frequently and subject to change without notice. Entry requirements can vary by local municipality and travel provider. Contact our Alaska travel experts for the most up-to-date Alaska entry requirements. Ultimately it is the traveler's responsibility to understand and meet travel requirements.
Domestic U.S. Travelers
Alaska entry requirements for domestic travel were last updated by the state on May 1, 2021 and are as follows:
All travelers must submit a travel declaration through the State of Alaska travel portal prior to entry. You will be prompted to submit health insurance policy information, date and city of arrival, and your Alaska accommodations (ship, lodge or hotel). One declaration can accommodate all members of a household, including minors.


The State of Alaska no longer requires proof of a qualifying negative COVID-19 test result for entry. The previous testing mandate, which required a qualifying molecular-based test (PCR test) 72 hours before departure, is now a recommended travel advisory for non-vaccinated travelers. The U.S. Centers for Disease Control and Prevention (CDC) also recommends a 72-hour test for all non-vaccinated interstate travelers.


Certain municipalities, including Juneau and Anchorage, do still require proof of a qualifying negative COVID-19 test result for entry. In addition, certain cruise and land tour operators require a negative test prior to embarkation. Update on 3/22/21 – Mayor Weldon of Juneau, Alaska has advised that current testing and quarantine requirements are expected to be lifted on May 1, 2021.
Some small ship cruise lines have begun to require vaccines prior to boarding. See below for additional details.
While a negative COVID-19 test is not currently required for entry into the state, AdventureSmith highly advises non-vaccinated travelers to Alaska to obtain one prior to arrival. Our Alaska travel consultants will work individually with each client to determine their specific requirements, based on itinerary and travel provider.
Find the latest Alaska entry requirements and COVID-19 protocols from the State of Alaska and Travel Alaska.
International Travelers
Alaska entry requirements for international travelers are stricter than those of domestic travelers. These requirements are in line with federal requirements for entry into the United States, effective November 8, 2021.
Travelers fully vaccinated against COVID-19 must get a COVID-19 viral test no more than 3 days before a flight's departure to the U.S.
Travelers not fully vaccinated against COVID-19 must get a COVID-19 viral test no more than 1 day before a flight's departure to the US.
If you recently recovered from COVID-19, you may instead travel with documentation of recovery from COVID-19 (i.e., your positive COVID-19 viral test result on a sample taken no more than 90 days before the flight's departure from a foreign country and a letter from a licensed healthcare provider or a public health official stating that you were cleared to travel).
Find the latest U.S. COVID-19 Traveler Information.
Our Advice
Considering the changing Alaska entry requirements, policies of local jurisdictions, the policies of travel providers and CDC recommendations, we advise all travelers to obtain a qualifying COVID-19 test 72 hours before departure for Alaska. Upload the result into the Alaska travel portal prior to arrival. This is the surest way to avoid disruption to your travel plans. At the same time, you are ensuring your safety and that of local communities.
Vaccination Requirements for Alaska Cruise & Land Tours
Increasingly we are seeing our partners begin to publish vaccination requirements for Alaska cruise and land tours in summer of 2021 and/or 2022. With the constantly changing nature of the ongoing COVID-19 pandemic, there are likely to be other cruise operators and lodge properties that begin to require proof of vaccination for their guests in 2022.
The Alaska experts at AdventureSmith Explorations keep all of our clients well informed of the testing and vaccination requirements associated with their particular adventure. What follow are a few of our frequent partner cruise operators and their policies:
Alaskan Dream Cruises: On March 30, 2021, our partners at Alaskan Dream Cruises announced a requirement for all travelers 18 years and older to be fully vaccinated prior to boarding. Two negative pre-cruise COVID tests are also required; one PCR test administered within 4 days (or 96 hours) of embarkation, handled by the traveler, and one rapid antigen test prior to boarding, administered by Alaskan Dream Cruises.
Alaska Wildland Adventures: On April 16, 2021, our partners at Alaska Wildland Adventures announced a requirement for all guests at their wilderness lodges, 18 years and older, to be fully vaccinated prior to visiting.
Aurora Expeditions: On August 31, 2021, our partners at Aurora Expeditions announced a requirement for all embarking crew, expedition team and guests to be fully vaccinated against COVID-19. Expeditioners must also undertake a COVID-19 test 72 hours before embarkation and present proof of a negative result. On the day of embarkation, all expeditioners will be required to undergo another COVID-19 test, as well as additional health screening.
Camp Denali: On April 28, 2021, our partners at Camp Denali announced a requirement for all travelers 16 years and older to be fully vaccinated in advance of their stay at Camp Denali.
Lindblad: On March 30, 2021, our partners at Lindblad Expeditions announced a requirement for all travelers 16 years and older to be fully vaccinated prior to boarding; as of August 1, 2021, this applies to all guests 12 years and older. Two negative pre-cruise COVID tests are also required; one PCR test before leaving home, handled by the traveler, and one rapid antigen test prior to boarding, administered by Lindblad staff.
Pacific Catalyst II: On August 11, 2021, our partners at Pacific Catalyst II announced a requirement for all guests 12 years and older to be fully vaccinated prior to boarding, starting in 2022. Proof of vaccination will be required. Guests under 12 years old are required to provide results of a negative COVID test taken within 72 hours of boarding.
UnCruise: On March 18, 2021, our partners at UnCruise Adventures became the first Alaska cruise line to require all travelers 18 years and older to be fully vaccinated prior to boarding. Starting August 20, 2021, all travelers 12 years and older will be required to be vaccinated. Increased availability of vaccines and safety of guests and crew were cited as reasons for this change. A negative pre-cruise PCR test is also required. "Commitment to vaccines and pre-trip testing allows us to ensure maximum safety for all aboard," the company said.
Within the Wild: In September of 2021, our partners at Within the Wild announced a requirement for all guests 12 years and older to be fully vaccinated in advance of their stay at Winterlake and Tutka Bay lodges, as well as all employees. Proof of vaccination will be required during the booking process.
The CDC defines "fully vaccinated" as "14 days after your final COVID-19 vaccine shot." Given the various vaccines available, guests should consider the following timeline and plan ahead before their cruise embarkation dates. Following are the minimum number of days required to be fully vaccinated for each vaccine:
42 days for the 2-shot Moderna vaccine
35 days for the 2-shot Pfizer vaccine
14 days for the 1-shot Johnson & Johnson vaccine 
Plan carefully as it is often unknown which vaccine is available at any given facility.  Please contact our crew for more details if you are booked aboard a departure with the above-referenced operators.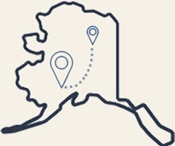 Travel Within Alaska
Currently the Alaska travel advisory on intrastate travel (travel within Alaska) has been lifted and travelers can freely travel throughout Alaska. Travelers flying to Juneau and Anchorage from within Alaska are not subject to the 72-hour testing requirement applicable to out-of-state travelers.
Because some small ship cruise operators require a negative COVID-19 test 72 hours prior to embarkation, we advise travelers to plan any land-based travel after their cruise. Getting a COVID-19 test in the state of Alaska, with results in 72 hours, is problematic at this time.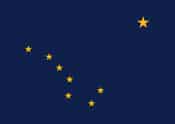 State of Alaska COVID-19 Protocols
The state recommends that while traveling in Alaska you should:
Get tested and self-isolate if you get sick or develop COVID-19 symptoms.
Get an optional second COVID-19 test 5-14 days after you arrive in Alaska.
Wash your hands frequently and wipe down high-touch surfaces.
Practice social distancing by staying at least 6 feet away from others.
Wear a face covering while indoors and whenever social distancing is challenging.
Check other local, borough or state restrictions.

Alaska Small Ship Cruise & Land Tour Protocols
Small ships to Alaska, lodges, hotels, ground transportation, restaurants and airports have updated procedures to keep both visitors and locals safe and healthy. While these protocols also continue to evolve, there are several things you can expect on your 2021 Alaska adventure:
Requests for passengers to self-isolate at home prior to departure.
Mandatory Health Questionnaires to complete before boarding.
Additional COVID-19 tests (either rapid antigen or PCR) for passengers immediately prior to boarding. These tests will be administered by the operator, sometimes at extra cost to the passenger.
Adherence to the federal mask mandate. Masks are likely to be required in all indoor spaces (aboard ship and on land) and whenever a 6-foot distance between travelers cannot be maintained.
Temperature checks at ship's embarkation and periodically throughout the cruise.
Sanitary and biosecurity policies may vary slightly by each operator and accommodation. Travelers can expect numerous protocols—both obvious and behind the scenes—designed to keep travelers and staff in good health. Small ships, lodges and hotels will enforce social distancing and masks are required when social distancing cannot be observed.
Increased sanitation procedures have been implemented throughout, including cabins, dining room, common areas and kitchens, with special attention to high-touch areas.
Plated meals instead of buffets, and increased separation/spacing between travel groups in dining areas. Mealtimes may be spaced to allow for more room.
Excursions are outdoors, in the wilderness, where social distancing is easy and you will rarely encounter other travelers. Masks must be worn while transiting in Zodiacs and small craft. Small groups are called separately to disembark for excursions and each Zodiac will transport a limited number of passengers. Seats are disinfected between excursions. Keep sanitizer handy because it is useful to take the hand of a crew member when entering or exiting the Zodiac.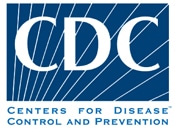 CDC Travel Guidelines
The CDC has recommendations for travelers. Take these steps to protect yourself and others from COVID-19. For more information visit Travel During COVID-19.
If you are eligible, get fully vaccinated for COVID-19. Wait 2 weeks after getting your second vaccine dose to travel—it takes time for your body to build protection after any vaccination.
Get tested with a viral test 1-3 days before you travel. Keep a copy of your test results with you during travel in case you are asked for them. Do NOT travel if you test positive.
Check travel restrictions before you go.
Wear a mask over your nose and mouth when in public settings. Masks are required on planes, buses, trains and other forms of public transportation traveling into, within, or out of the United States and in U.S. transportation hubs such as airports and stations.
Avoid crowds and stay at least 6 feet/2 meters (about two arm lengths) from anyone who did not travel with you. It's important to do this everywhere—both indoors and outdoors.
Wash your hands often or use hand sanitizer (with at least 60% alcohol).
Bring extra supplies, such as masks and hand sanitizer.
Avoid contact with anyone who is sick.
Avoid touching your eyes, nose and mouth.
Do NOT travel if you were exposed to COVID-19, you are sick or you test positive for COVID-19. Learn when it is safe for you to travel. Don't travel with someone who is sick.

Alaska State Vaccinations – A Success Story
The COVID-19 vaccine rollout in Alaska is going very well. Alaska leads the country with nearly 15% of citizens fully vaccinated (as of March 5, 2021). Residents as young as 16 years old are eligible to be vaccinated in some regions. Vaccination efforts reaching remote rural towns involve boats, ferries, airplanes, snowmobiles and even dog sleds. Authorities estimate that the bulk of Alaska's residents may be fully vaccinated as early as May, 2021; great news for a state hoping to welcome summer travelers about that time.
Alaska—A Great Destination to Restart Travel
There are many reasons why Alaska is a great destination to restart travel.
Domestic—Close to Home
As part of the United States Alaska is subject to stringent and trusted mitigation protocols to reduce the spread of COVID-19 among travelers and residents. For U.S. citizens, Alaska is close to home and does not require testing for return to the U.S.
Naturally Social Distanced
Alaska is huge. With over 600,000 square miles and less than 750,000 residents, there is plenty of room to spread out. In fact, most of Alaska's residents are concentrated into major towns leaving the rest as uninhabited wilderness. Our trips focus on this wilderness where your time is spent in unspoiled nature. National forests and parks strictly regulate travel so groups rarely interact, preserving both the wilderness experience and social distance. Group sizes are typically limited to 12 guests.
Exceptional Wildlife
Wildlife in Alaska is the highlight of any trip. The pandemic has paused tourism and wildlife has responded by further encroaching its presence on the landscape. Traveling to Alaska now, in the summer of 2021, may be a once-in-a-generation opportunity to experience Alaska without mass tourism. For a short time, this will make already spectacular wildlife interactions even more exceptional.
The Small Ship Advantage
The ships we work with in Alaska range in size from 12-100 guests. This small ship model is statistically safer than larger cruise ships with as many as 5,000 guests on board. With stringent Alaska entry requirements it is possible to create a safe travel bubble. Interested in learning more about the experience? Read a firsthand cruise account from AdventureSmith founder in I Took an Alaska Small Ship Cruise During COVID-19.
Your Alaska Travel Will Have A Positive Impact
The lack of tourism since the pandemic began has had a significant financial impact on the economy and individuals in Alaska. One in ten jobs in Alaska are related to tourism. Your travel can have a direct impact on drivers, guides, hotel staff, ship crews, outfitters, gift shops and countless small businesses dependent on travelers for their income. Conservation initiatives, funded by tourism dollars, have suffered debilitating cutbacks.
Ultimately it is the resumption of the travel economy that will restore some normalcy to Alaska. So you can help by traveling to Alaska soon. Then share your experience with others. Let friends and family know that Alaska is open and safe for the trip of a lifetime.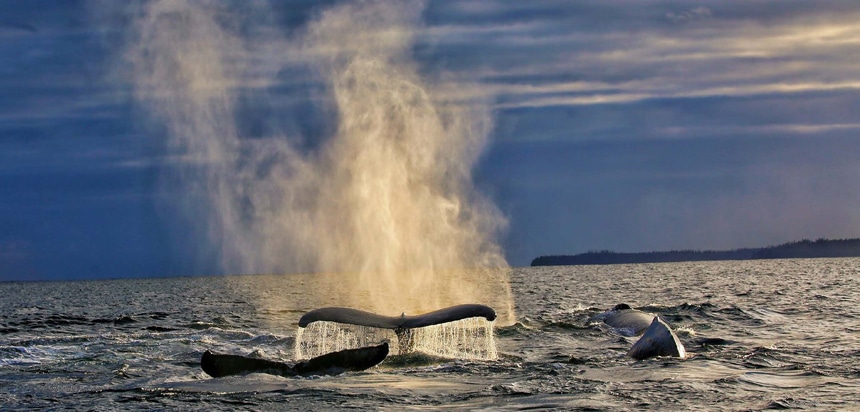 This Alaska Travel Guide detailing entry requirements and travel advisories is among AdventureSmith Explorations' extensive collection of travel guides. Find more on the AdventureSmith Travel Blog. For even more resources to plan your Alaska trip contact us today at: 1-877-620-2875.