Antarctica is unparalleled. Her beauty resides in her expansive snow-covered landscapes extending as far as the eye can see combined with the plethora of captivating wildlife on land and sea. Visitors often observe the White Continent's grandiose views in awe, while walking among colonies of penguins, or watching whales breach throughout the ice-filled inlets; look to the right and you may see leopard seals lounging while floating on chunks of sea ice.
Top 9 Reasons to Travel to Antarctica
This is a destination that will take your breath away, not just once, but over and over again. Drawing visitors who are looking for adventure, nature, wildlife as well as bucket-list travelers aiming to visit their 7th continent, travel to Antarctica has quite a following. If you're not already a fan, here's why you should be. Why go to Antarctica? This blog highlights the activities, Antarctic wildlife and landscape photography options that the White Continent offers. These are our top 9 reasons to travel to Antarctica.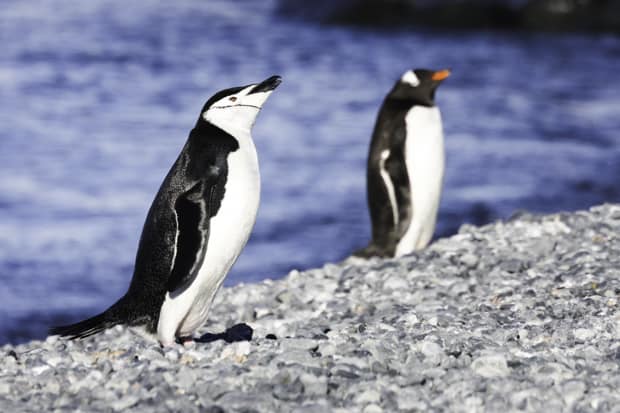 See Antarctic Penguins
17 types of penguins live in Antarctica and the nearby islands with 8 main varieties that are commonly seen on an Antarctic small ship cruise. Chinstrap and gentoo (pictured above) inhabit many landing sights in large quantities, but no matter the species, these cute critters are a joy to watch.
Antarctica penguins are the perfect comedic routine to dot the dramatic landscape of Antarctica.
Witness them torpedo through the water while fishing, establish "penguin highways" (where they all walk in a line) and slide down hills on their bellies like sleds! Antarctica penguins are the perfect comedic routine to dot the dramatic landscape of Antarctica.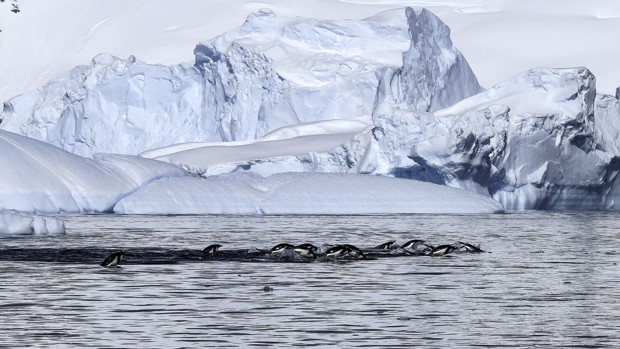 Spot Whales & Other Antarctica Wildlife
Antarctica is filled with life in addition to penguins, contrary to what one may think. The krill- and mineral-rich waters bring a wide variety of intriguing wildlife. Ten species of whales swim the Antarctic waters, including killer whales, minke and humpback, offering transformative water-level experiences to those exploring via kayak or inflatable skiffs. Fur seals, crabeater seals, elephant seals, leopard seals, ross seals and Weddell seals are all a treat to see lounging along the shore or on ice floes. The birdlife that comes to feed on the fish drawn to the area are a hearty flock, with a variety of petrels and albatross among the terns, cormorants and skuas; the skies are never boring. Often a rare bird can be seen far from land while crossing the famous Drake Passage.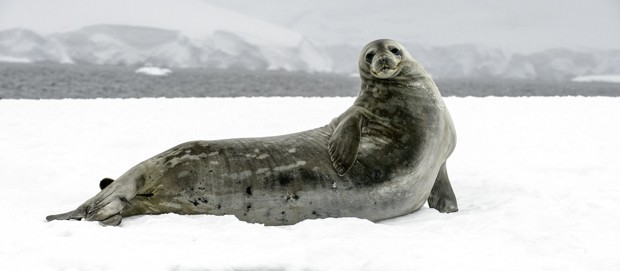 Antarctica Is Sunnier than You Think
Antarctica is actually the driest continent on earth and is classified as a polar desert. Only 8 inches on average of precipitation falls each year along the coast and with far less falling inland. This means that in the Antarctic summer you will likely have some sunny days ideal for wildlife viewing and taking in the expansive landscape. Be sure to bring your sunglasses and sunscreen!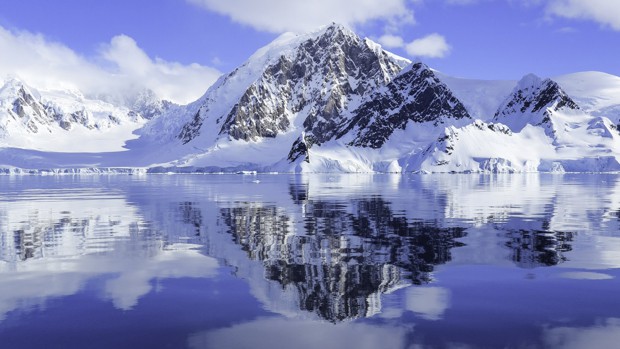 Photograph Stunning Scenery & Landscapes
Pristine mountains, dramatic cliffs, massive tabular glaciers, unusual ice formations and the expansive white landscape comprise this unbelievable continent.
With sunlight existing at the edge of the world, travelers experience long days and longer-than-normal sunsets and sunrises.
With sunlight existing at the edge of the world, summer travelers experience long days and longer-than-normal sunsets and sunrises. Many of our small ship polar trips include sessions with professional photographers to heighten your picture-taking abilities and create ideal opportunities for the perfect shot.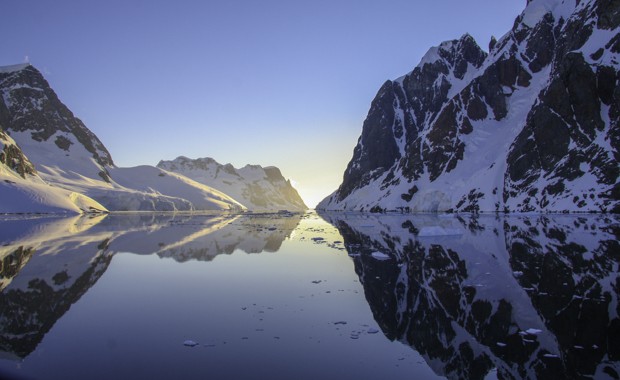 Experience the Extremes
Antarctica is an adventure even if you fly across the Drake Passage and sail on the most luxury ship— this continent is always in charge. As the coldest, windiest, driest and iciest place on the planet, travelers often experience many of the drastic changes Antarctica offers during their trip.
This type of travel, travel to the unknown & into the extremes, is always an exciting adventure & one you cannot find easily in our well-trodden world.
The ship's captain and experienced crew have an intimate knowledge of Antarctica. With their constant eye on the weather forecast they consistently adapt the ship's schedule due to frozen seas, high winds and blizzarding storms in an effort to get you back to those sunny skies mentioned earlier. This type of travel, travel to the unknown and into the extremes, is always an exciting adventure and one you cannot always find easily in our well-trodden world.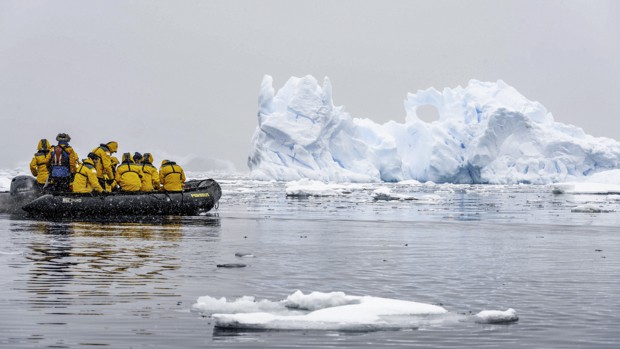 It's More Active than It Seems
Antarctica is not a destination that you want to observe passing you by. With the time, effort and resources it takes to get this far from the civilized world, having time to venture on land and on the water via small watercraft are a must to see the unique landscape, icebergs and wildlife. Fortunately, all AdventureSmith Explorations' small expedition vessels aim to get passengers on excursions off the ship at least twice a day, whereas many larger ships can only offer excursions once a day.
Time hiking, walking among penguin colonies and inflatable skiff exploration are included activities offered on all our small ship cruises. Additional adventuring options (sometimes at an additional cost) can include kayaking, stand-up paddleboarding, camping, mountaineering, cross-country skiing, snowshoeing and even scuba diving for specially certified travelers.

You Can Sail on New Purpose-Built Polar Vessels
The word is out on this incredible uninhabited continent (except for the few hearty scientists who call it home) and with more and more interest from adventurous travelers, the market has responded with new purpose-build Antarctica vessels ideal for getting the most out of your trip. These vessels can go farther, faster and more sustainably than ever before while being perfectly comfortable, fitted with gyms, saunas, hot tubs and other ideal amenities.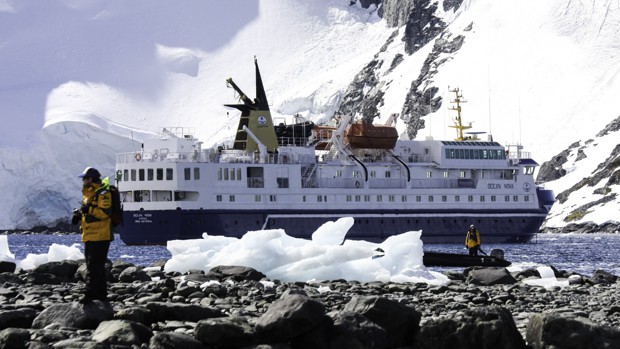 It's Great for Going Solo
Out of all the destinations AdventureSmith offers small ship cruises, Antarctica is perhaps the most friendly for single travelers. So if you're solo in your drive to go, don't wait for a travel partner; many single travelers journey to the White Continent so shared cabins are available at great rates (look for quad and triple rates). It's a stellar place to meet adventure-minded friends for life!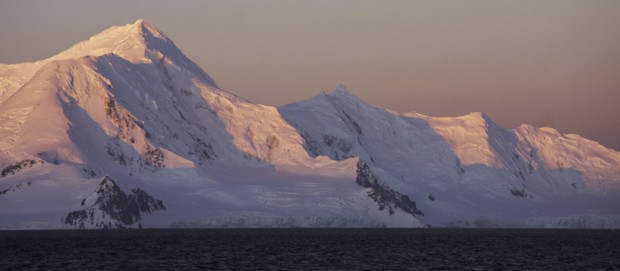 It's Easier Than You Think with Our Advice
Now that you know you want to go, how will you get there? AdventureSmith Explorations makes all the logistics fun thanks to our firsthand insight and years of experience booking travelers aboard Antarctic expeditions. To dive deeper into traveling to Antarctica, read our How to Choose Your Antarctica Cruise, Best Time to Visit Antarctica and How Much Does It Cost to Go to Antarctica primers or contact us today to chat it out with one of our Adventure Specialists.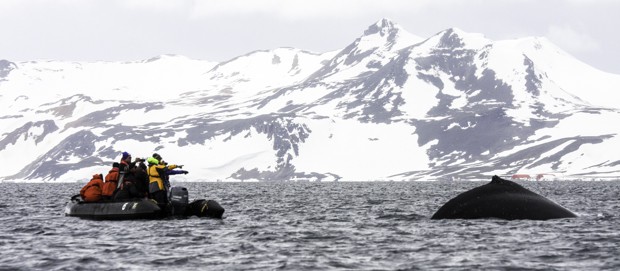 This blog detailing why you should visit Antarctica is among AdventureSmith Explorations' extensive collection of travel guides. Find more on the AdventureSmith Travel Blog or view our selection of Antarctica cruise deals. This post on why you should travel to Antarctica was originally published in September 2015, and is updated periodically by our experts. Our most recent update occurred February 2019.