AdventureSmith Explorations' Director of Operations, Justin Massoni, is headed to the Arctic. After he traveled to the Polar Circle in Antarctica, the Arctic shot to the top of his bucket list. Learn why the region is on his must-see list and why it should make yours.

Why the Arctic? Why now?
What travel destination is more evocative of exploration and adventure than the Arctic? Achingly remote, pristine and beautiful landscapes filled with rare and exotic wildlife. This vast wilderness lends a sense of true exploration and discovery that is not always easy to find in this world.
After traveling to Antarctica (read about my trip below 66° South). I found myself anxious to see the North again with new eyes. Not everyone has an interest in visiting these remote, icy environments at the edge of the world, but those of us that do find something that is at the core of all exploratory travel: a deep connection to place.
The Circumpolar North also adds to "place" something the south polar region does not: permanent human settlement. The Inuit groups of Alaska, the Canadian Arctic and Greenland; the descendants of the early Norse seafarers in Iceland; and the Saami, Khanty and Chukchi of Arctic Eurasia are all diverse groups of human inhabitants that have adapted to life in this extremely challenging environment. These original denizens of the north, along with all those hardy souls that have settled more recently, provide for a rich cultural experience not found at the other pole.

Is the Arctic becoming a more popular destination?
It is. The traveling public at large is experiencing an increased interest in exploring the far north, but importantly so has our growing family of past Antarctica travelers. Our polar clients are savvy travelers looking for an extraordinary expedition experience, and the polar regions are destinations that are literally at the edge of the map—21st Century terra incognita. While Antarctica has long seen interest from our expedition travelers (it's the 7th Continent after all), the Arctic represents a new frontier for many.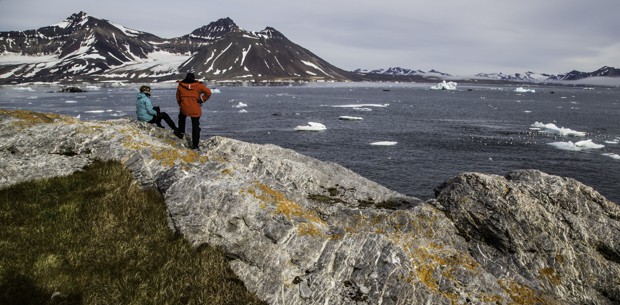 Has AdventureSmith seen an increase of Arctic cruises?
Indeed we have. Increased interest and repeat travel to these areas has driven innovation in trip itineraries and ship deployment. For 2019 and 2020 we are offering more itineraries that explore the lesser-known Russian High Arctic – Franz Josef Land, Novaya Zemlya, Severnaya Zemlya and Wrangel Island. These are incredibly remote and seldom visited islands with polar bears, marine mammals and seabird rookeries.
And there are more options than ever to travel to the more well-known islands and island groups such as Svalbard, Iceland and Greenland, with some focused itineraries as compact as 7 days. Find Iceland cruises.
Another unique itinerary that I'm excited about is a wintertime exploration of the Norwegian fjords in the vicinity of Tromso. These North Norway, Aurora Borealis & Whales voyages have an eye towards observing the concentration of feeding whales by day, and the aurora borealis by night.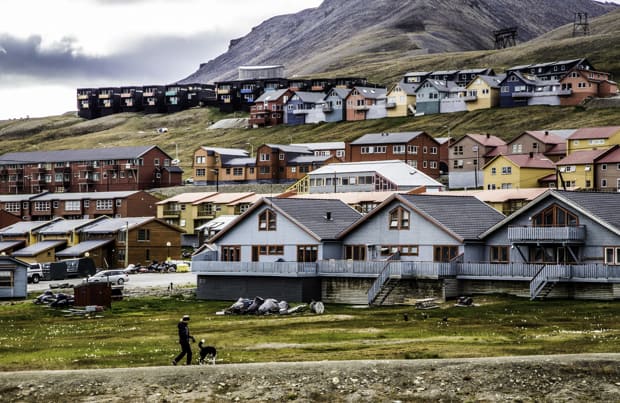 What Arctic small ships are you most excited about?
There are several new ships that will be sailing in the Arctic—specifically the 174-guest Hondius in spring 2019 and the 126-guest National Geographic Endurance and the 176-guest World Explorer in 2020.
All three new polar ships are state-of-the-art vessels laser-focused on safety and sustainability—exactly what we are looking for in the polar fleet.
All three are purpose-built, state-of-the-art polar exploration vessels, under 200 passengers, and laser-focused on safety and sustainability—exactly what we are looking for in the polar fleet. These new ships will cruise in the north for the boreal summer, and then position south in the autumn for the Antarctic sailing season.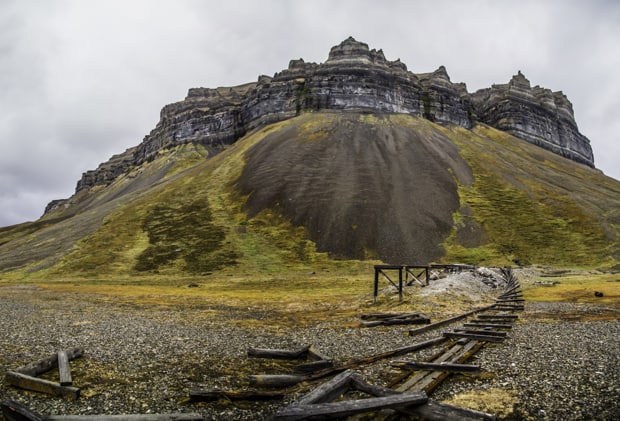 Tell us about your upcoming Arctic cruise.
I'm looking forward to circumnavigating Spitsbergen aboard the Hondius in August. The opportunity to sail aboard a new ship in her inaugural season is truly a special one. Though there are now more compact itineraries in Svalbard, I'm looking forward to the longer, 12-day exploration that includes a visit to the seldom-visted Kvitøya Island.
We're also dubbing this "The Year of the Arctic" at AdventureSmith Explorations as our team of Adventure Specialists are set to explore the region on numerous routes: Realm of the Polar Bear, Intro to Spitsbergen and my Around Spitsbergen itinerary. Look for exciting updates, amazing photos and Expert Reviews to come from our experiences on these adventures.
What wildlife are you most excited to see?
Narwhals and polar bears! A little toothed whale sporting an eight-foot tusk? A marine mammal that also happens to be a bear?? The Arctic is home to a menagerie of wildlife that is just too magical for words. Though I suppose "magical" is a word.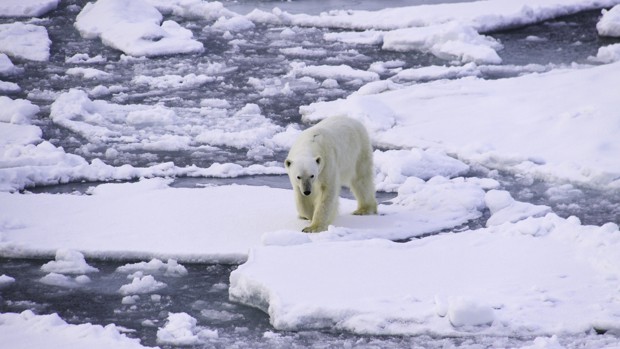 What else is unique about the Arctic?
The Midnight Sun around the solstice, aurora borealis in the late season, endemic wildlife at all times of the year, incredibly exotic landing sites and natural features with names like Ahlstrandhalvøya, Fuglefjorden and Birgerbukta. This is the Valhalla of small-ship expedition travel.
Why is small ship cruising the best way to see this region?
The Circumpolar North spans the globe: 8 countries and 360 degrees of longitude. The area includes the northern coastal plains of Eurasia and North America, but these areas typically lack easy overland access. The far-flung islands and island groups are generally ice covered.
Small expedition ships provide the perfect platform to comfortably explore all the Arctic coastal areas.
What settlements there are, cling precariously to the coast and typically lack facilities for visitors. Small expedition ships provide the perfect platform to comfortably explore all these coastal areas. This is the perfect small ship cruising destination.

Why is the Arctic is the next best place to travel?
There is a growing interest in the Arctic environment—its peoples, its wildlife and the importance of its overall health to those of us that live in more southern climes. The advent of more itinerary options aboard small ships and on land-based adventures, as well as more flight options to ports of embarkation, are making it easier than ever to plan this trip of a lifetime. AdventureSmith Explorations is incredibly excited to introduce our family of travelers to this destination—truly one of the world's most special of places. This is the core of what we do here: deliver the most incredible explorations of the natural world to our clients, a very special group of likeminded explorers.
Images in this post were taken by AdventureSmith Adventure Specialist Andrew Browning. View all our Arctic Cruises.
This Q&A on why to visit the Arctic is among AdventureSmith Explorations' extensive collection of travel guides. Find more on the AdventureSmith Travel Blog. Discover more about our Arctic trips and then let our Arctic experts match you with the best trip for your interests, budget and timeline.