The Galapagos Islands are a highly sought-after vacation destination yet also one of the world's most fragile ecosystems. Uncontrolled growth in tourism, population and infrastructure here is a big threat for the archipelago's famed endemic flora and fauna.
At AdventureSmith Explorations, we aim—both as a company and for our travelers—to be part of the solution by keeping the islands' best ecological interests in mind and not adding to the problem of over saturation. So how can you be a responsible Galapagos traveler to both protect and play here? Read our top 6 guidelines for doing it right: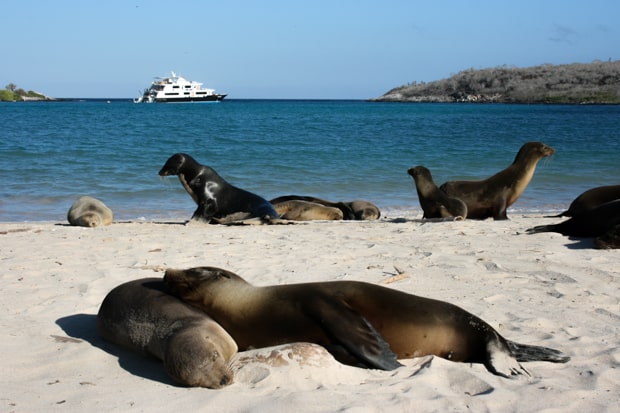 1. Go by Small Ship
Small ships ranging from 12 to 100 guests are at the heart of a Galapagos Islands vacation. Witnessing wildlife in their unchallenged island environments is best experienced by small ship. Why? Covering more than 3,000 square miles with 13 major islands, the Galapagos archipelago is larger than you think, and many visitor sites are only accessible by water. Sleeping aboard a ship each night allows a broader range of exploration since you don't have to travel back to a Galapagos land-based accommodation each evening after day trips by boat.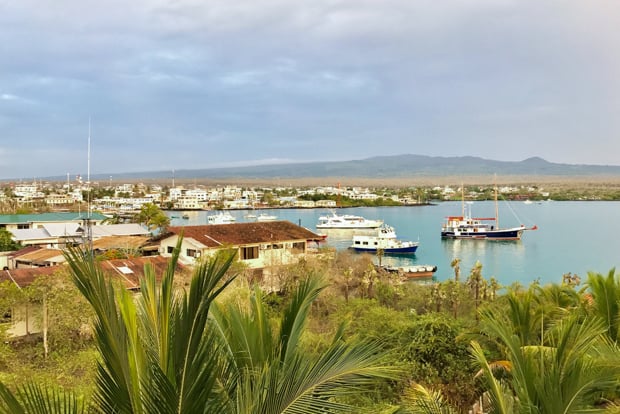 100% of the growth in Galapagos tourism in the last decade came from land-based tourism at a time when ship-based tourism declined.
The International Galápagos Tour Operators Association (IGTOA), for which I serve on the board, reports that 100 percent of the growth in Galapagos tourism in the last decade came from land-based tourism at a time when ship-based tourism declined. Ship-based travel in the Galapagos is highly regulated to maximize guest experience and minimize impact on the islands, and it is a goal of IGTOA, UNESCO and other conservation groups to approach on-islands growth as carefully and successfully as ship-based tourism has been.
2. Stay as Long as You Can
By allowing yourself more time in the archipelago, you are going to encounter the most wildlife possible and see a wider range of islands. Allotting more time to understand the subtle ecological and geological differences among the islands enhances the experience and assists conservation with fewer airline flights in and out. Air traffic along with increased cargo shipments are two of the concerns identified by UNESCO in its 2016 State of Conservation Report on the Galapagos Islands as these are primary vectors for the arrival of new invasive species. Longer stays also help support the local community with more opportunities for meaningful interaction. I always recommend at least an 8-day cruise, and you can see more of our expert suggestions on: How to Choose Your Galapagos Cruise and the best time to visit Galapagos.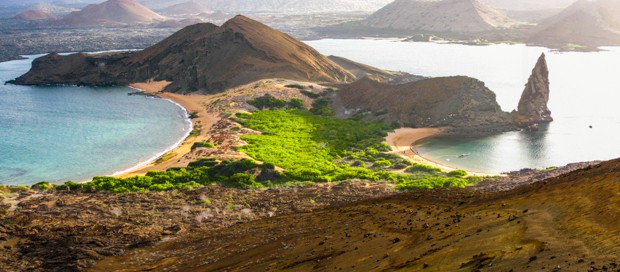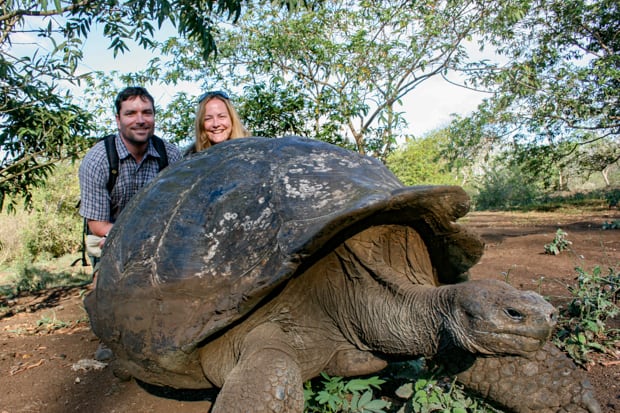 3. Make Conservation a Priority
In advance of any Galapagos trip, I encourage you to learn about conservation organizations and community needs and to donate your time or money to them. At AdventureSmith Explorations, we support numerous conservation partners on the Islands and offer our Galapagos travelers an optional opportunity to donate to the Galapagos Traveler Conservation Fund right on their booking invoices. Plus, every AdventureSmith traveler in the Galapagos is sailing carbon neutral as we launched the industry's first carbon-free cruising campaign in 2005 and pay to offset each passenger's cruise carbon footprint via MyClimate. If you are not traveling with us, seek out the Galapagos Conservancy, Charles Darwin Foundation, Ecology Project International, Children of Galapagos or any other organization of your choice.
Learn about conservation organizations and community needs to donate your time or money to them.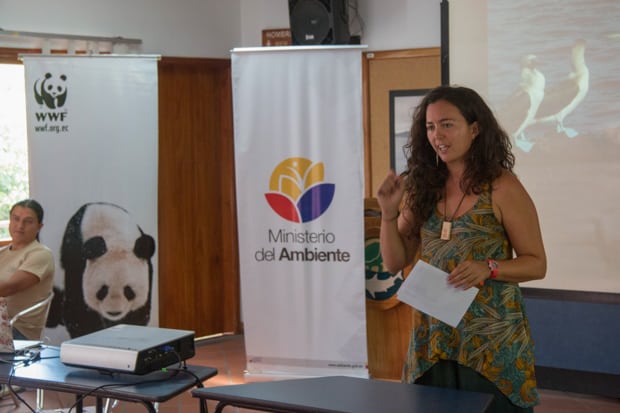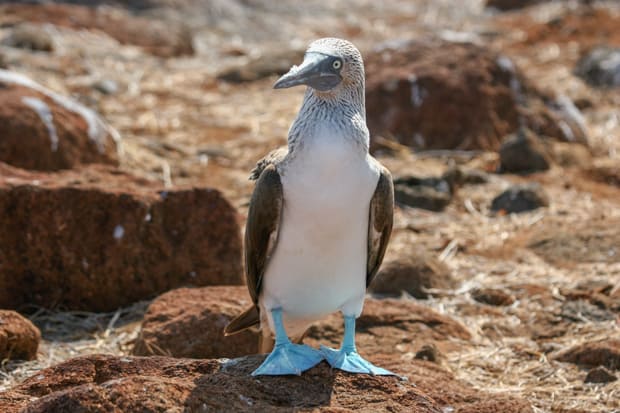 4. Plan Ahead & Do It Right Once
Travel to a place as fragile as the Galapagos should ideally be done once, so make the selection process a careful one for this once-in-a-lifetime trip. Whether you seek advice from our team or elsewhere, be sure to shop for the best experience and seek advice from an expert who has traveled to the Galapagos Islands and knows the nuances. Booking early (we always recommend at least 9 months in advance for this popular locale) provides more date and ship choices, plus special offers like early-bird discounts. See AdventureSmith's current Galapagos Islands deals or consider a Galapagos luxury trip or Galapagos Islands yacht charter.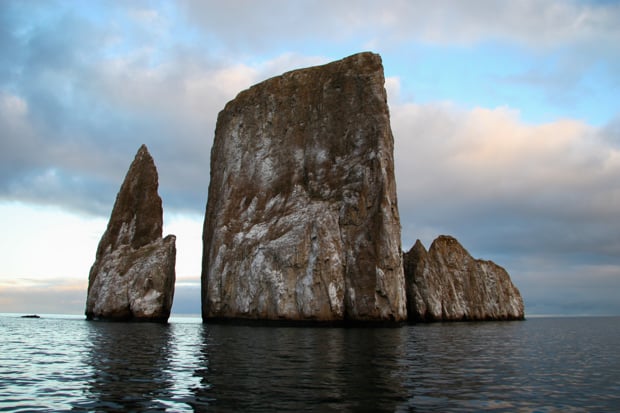 5. Snorkel!
If you don't get in the water, you are missing half of the wildlife in the Galapagos Islands. There is no shortage of colorful fish in Galapagos waters, but encounters with charismatic megafauna (playful sea lions, sharks, rays, turtles), prehistoric-looking marine iguanas and the only penguin that lives north of the equator are what really sets snorkeling apart here. And these engaging encounters make memories of a lifetime that foster conservation in travelers of all ages. Snorkeling options range from deep-water to beginner-friendly shoreline entries. If you don't want to snorkel, look for a ship with a glass-bottom boat.
If you don't get in the water, you are missing half of the wildlife in the Galapagos Islands.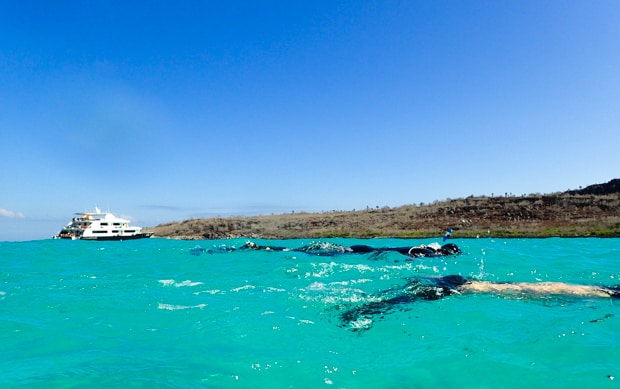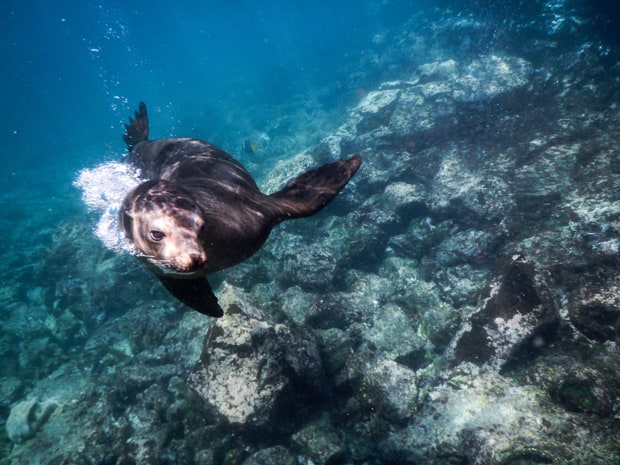 6. Remember, You're in South America
Don't rush the journey and miss out on exploring a bit of what else Ecuador or other nearby regions, like Machu Picchu, Peru, have to offer. I always caution my clients against trying to combine Galapagos and Peru in one week, thereby shortchanging two of the world's most spectacular destinations.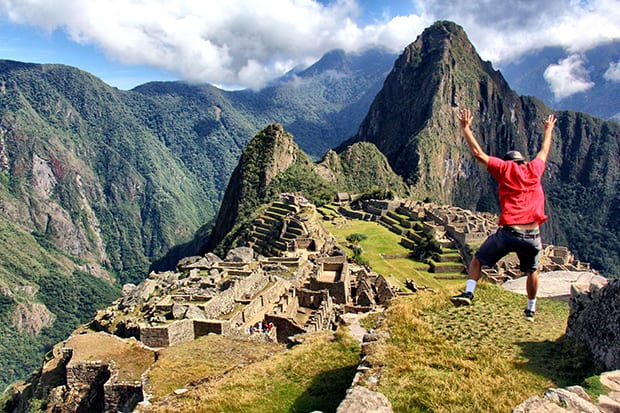 Machu Picchu is our most popular extension to a Galapagos cruise, and our team offers an array of ways to experience this world-renowned Incan site, from lodge-to-lodge treks to boutique lodges in the Sacred Valley. In Ecuador we can recommend unique lodges in the cloud forest, complementary small ship cruises down the Amazon River or haciendas in the highlands to horseback ride and seek out the Andean condor.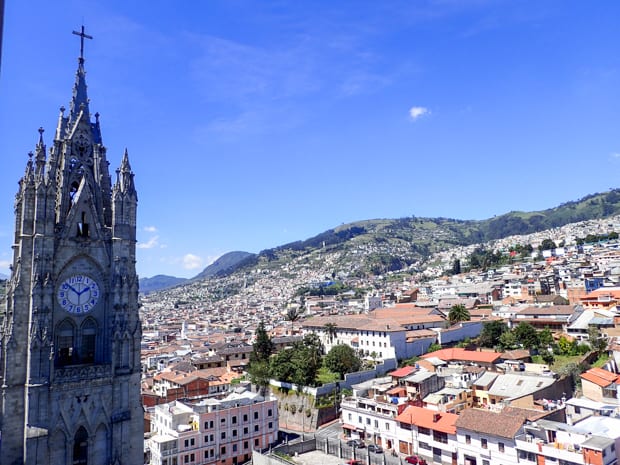 Learn more about AdventureSmith's Galapagos Islands small ship cruises and land adventures, and follow our Galapagos Travel Guides for more travel insights and expert reviews written by our crew on the ground.