Next week AdventureSmith Explorations' founder, Todd Smith, travels to the Galapagos Islands to aid in the training of Galapagos National Park guides to become trainers themselves. Currently serving on the IGTOA (The International Galapagos Tour Operators Association) board, Todd has been instrumental in this training program, so we sat down with him to learn more about guiding in the Galapagos and IGTOA's efforts improve the quality and consistency of guiding.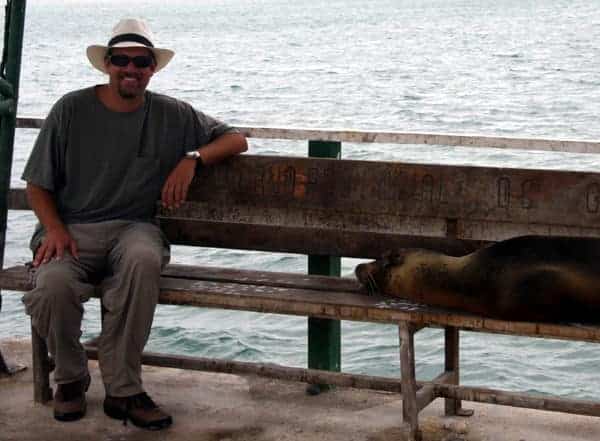 Why is guiding at Galapagos National Park so unique?
Galapagos National Park was one of the first parks in the world to require that guides be registered and trained, and has been conducting naturalist guide training since 1975. Guides serve not only as interpreters for travelers visiting the islands but also as the eyes and ears of the Park Service to enforce rules to protect the fragile ecosystem and its natural inhabitants. This pioneering model was widely copied in national parks around the world.
Why is IGTOA focusing on guide training?
Just over a decade ago the park required that active naturalist guides be from the islands, effectively eliminating foreign guides from working in the Galapagos. This well-intentioned regulation had the effect of lowering the quality of guides since experienced professional guides from around the world were removed from the park. In the years since this regulation took place the focus of guide training has necessarily focused on the scientific fundamentals of the Galapagos including geology, natural history, species identification and human history. While the quality of guides has steadily improved, more nuanced training in communication, customer service and interpretation has been lacking.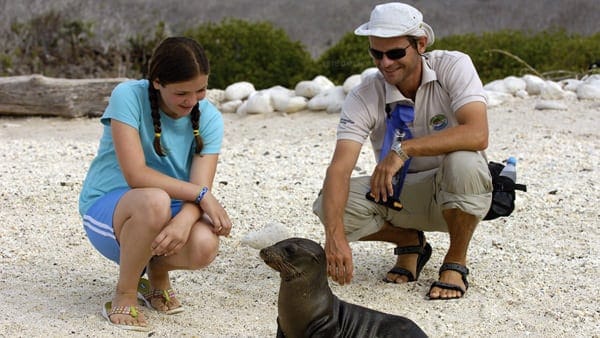 Tell us about the first IGTOA training for Galapagos guides.
Two years ago our partners in conservation at IGTOA offered to help the Galapagos National Park service by adding an interpretive training to the park's standard training course. IGTOA hired the two biggest names in natural history thematic interpretation. Dr Sam H. Ham literally wrote the book on interpretation and is the Director of the Center for International Training and Outreach and professor of communication psychology in the University of Idaho's College of Natural Resources, Department of Conservation Social Sciences. Thomas O'Brien is a travel professional, expedition leader and guide training instructor who has worked for years with Lindblad Expeditions and began training guides in the Galapagos as early as 1997.
The first IGTOA interpretive guide training was a huge success, and the guides who undertook it enthusiastically embraced the ideas and skills introduced in the course to improve their guiding.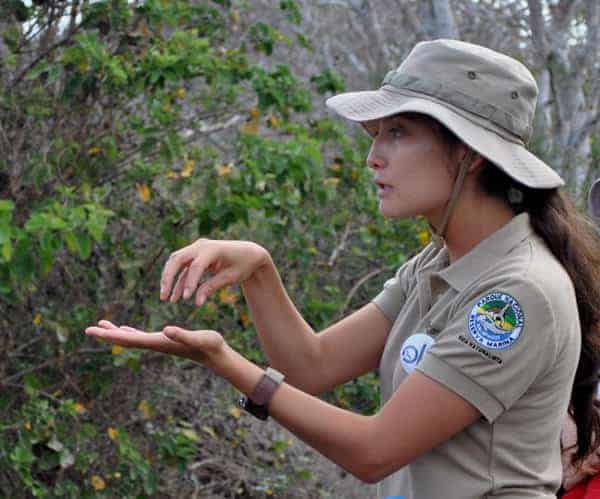 How did you come aboard?
IGTOA had planned to conduct another similar training when I joined the IGTOA board last year. I also had previous experience in guide training and was a certified interpretive trainer. I quickly saw that the IGTOA training, while successful, was ultimately unsustainable. I suggested that instead of training guides in thematic interpretation every year or two, we should train them to become trainers. Years earlier I had gone through a similar course and began training naturalist guides to work aboard small ships in Alaska. This would empower the Galapagos National Park and its guides to take ownership of the program, permanently incorporate it into their own yearly training, and sustain it into the future.
IGTOA embraced my idea of training guides to become trainers and I am very excited to accompany the IGTOA team to the Galapagos next week to conduct the first "train the trainers" session. The course is being sponsored and organized by IGTOA in partnership with the Galapagos National Park Directorate and WWF Ecuador. I am thrilled to be working directly with guides in the Galapagos and sharing my skills as a trainer to improve guiding in the Galapagos. I am equally excited to work with Sam and Tom, two giants in the industry of interpretation. While I am personally gratified to be part of this process the goal is to improve guide skills, the quality of visitors experience on Galapagos Island cruises and better conserve the Galapagos for future generations.
How many guides will undergo the training program? What will it be like?
Next week the IGTOA team will train 12 elite guides to become IGTOA Certified Guide trainers. Most of the guides selected were individuals who had participated in the original interpretive training two years ago and had expressed interest in becoming trainers. The interpretive training will follow the Park Service yearly training, so these guides are making a real commitment to serve their community.
IGTOA will train them on the interpretive approach to communication, thematic thinking, planning a thematic tour and talk, using tools and props, exercises on active guiding and critical traveler response, planning and executing itineraries, and dealing with problem situations and troubleshootings. The ultimate application of these skills is using guiding and interpretation to make a difference in environmental education and traveler's philanthropy. We want guides to inspire travelers so they want to make a difference in protecting the Galapagos Islands.
After a week of training in Puerto Ayora, these guides will conduct a first training of their own under our supervision on Santa Cruz and San Cristobal Islands. We hope that each new instructor will have at least six guides participating in their first course. All the courses are free of charge to local guides, and we are confident that this effort improve the overall quality of guiding and visitor experience in the islands for years to come.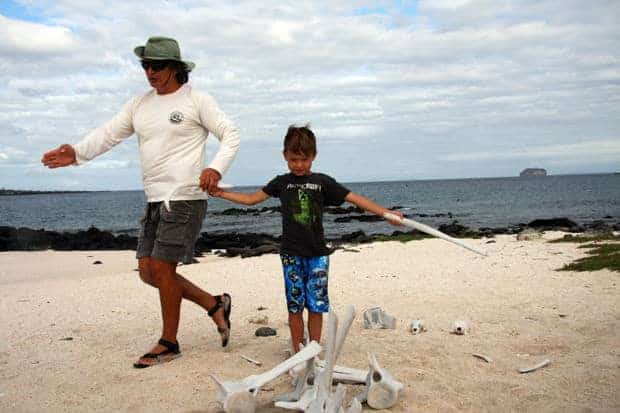 This blog post explaining IGTOA's Galapagos National Park guide training program is among AdventureSmith Explorations' extensive collection of travel guides. Find more on the AdventureSmith Travel Blog, or visit our collection of Galapagos Travel Guides for even more resources to plan your Galapagos Island trip.