The end of the year is almost here and although most of us likely haven't traveled nearly as much as we had wanted to, there's still time. For intrepid travelers ready to explore during this unique moment in travel; there are several destinations open now. Enjoy sun-filled winter getaways and the experience of uncrowded and unspoiled nature and wildlife.

Here are our top picks for those considering vacations this winter; with weekly departures, Christmas and New Year's availability and options to make it private or charter. Get inspired below then contact us today to discuss how to sensibly and safely travel now.
2020 Top Holiday Travel Picks
Give Yourself the Gift of the Galapagos Islands & Ecuador
This holiday season unwrap the magic of the archipelago with a Galapagos Islands small ship cruise. Offering guaranteed departures each week, you can book and travel with confidence aboard La Pinta Galapagos Cruises or Isabela II Galapagos Cruises and check the Islands off your bucket list. Enjoy intimate contact with the natural world; a vast ocean to navigate; activities like snorkeling, swimming, whale and dolphin watching; riding in a glass-bottom boat; and full days of wildlife viewing, led by top naturalist guides.
Don't miss out on popular land-based programs at two of National Geographic's Unique Lodges of the World. The customizable Galapagos Discovery at Finch Bay offers the best of both worlds by providing the freedom to explore, relax and leisurely enjoy island life and also partake in guided Galapagos adventures by land and sea. Or stay at Mashpi Lodge, the elegant jungle hideaway in Ecuador's cloud forest. The Mashpi Rainforest Tour pairs a luxurious resort stay with a choose-your-own-adventure daily activity menu for a unique rainforest experience.
For the inside scoop on 2020 holiday travel to this incredible destination, read our blog Ecuador & Galapagos Travel Now: 10 Things to Know for current entry requirements, travel logistics, additional vessels and itineraries in operation and more.
Only Palm Trees During This Holiday in Belize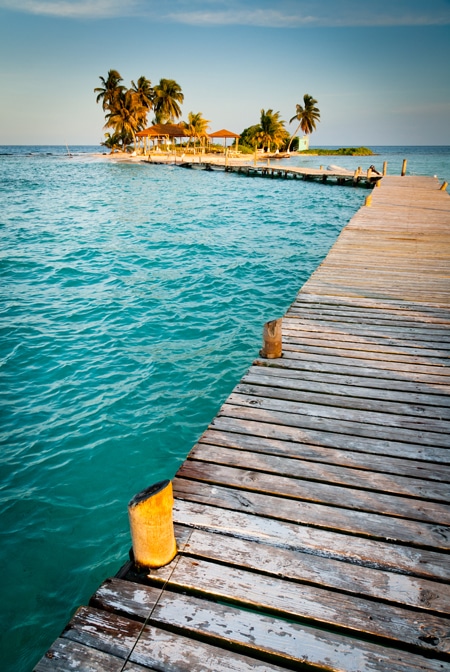 Say your goodbyes to 2020 and set sail into 2021 aboard your customizable and exclusive Belize charter cruise. Perfect for family, friends or a romantic getaway, our favorite fleet of Belize catamarans are ready to host 2-8 guests and set sail for the world's second largest barrier reef. Your private Belize Sailing Charter Adventure will take you to some of the world's best snorkeling, fishing and kayaking sites then top it off with tropical cocktails and 5-star dining from the comfort of your own private floating hotel.
For an all-inclusive lodge-based trip Chaa Creek Inland Adventure offers a plethora of unique Belize adventures to choose from. Explore Mayan ruins, go horseback riding, try cave tubing and more before relaxing at your luxury jungle accommodations.
Trade Snow for Sand in Baja, Mexico
Follow the whales south of the border and beat the winter blues in Baja. Be one of the lucky few to get aboard the small 8-guest Westward as she Voyages in the Sea of Cortez. Also available for full boat charter, choose this truly small ship cruise for a quiet, nature-based refuge from the world while experiencing in-depth exploration of Baja. Snorkel with whale sharks, experience the grey whales of Magdalena Bay, hike through cactus-clad ridges and leisurely take in the birdlife as you sail through Baja on a small ship.
Or opt for a land-based vacation and celebrate the holidays at two private luxury tent camps, oceanfront and mountainside, on our Seas & Sierra: Glamping Baja California Sur. Sleep steps from the sea at Camp Cecil de la Isla on the remote island of Isla Espiritu Santo, then head to the tented mountainside retreat Camp Cecil de la Sierra hidden inside the Sierra La Laguna Biosphere Reserve. This Baja getaway is completely customizable with daily adventure and relaxation options.
Find a Holiday Paradise in Peru
International flights into Lima, Peru have been cleared for takeoff; so try a different type of river cruising this holiday season—one into the depths of the jungle. Cruise in comfort aboard the 32-guest Aria as she floats down Peru's secluded Amazon River on the Aria Amazon River Cruise. The holidays are right in the middle of the high-water season, offering access to isolated corners with more extensive explorations to see the vast wildlife of the Peruvian Amazon. Go on excursions in skiffs or kayaks and roam through the dense jungle exploring flooded forests in search of fantastically diverse flora and fauna.
Journey through the Sacred Valley and experience the Citadel like never before with our Machu Picchu Explorer. Take advantage of the Sanctuary's new 85% reduced daily visitor capacity and enjoy the rare feeling of having Machu Picchu almost all to yourself.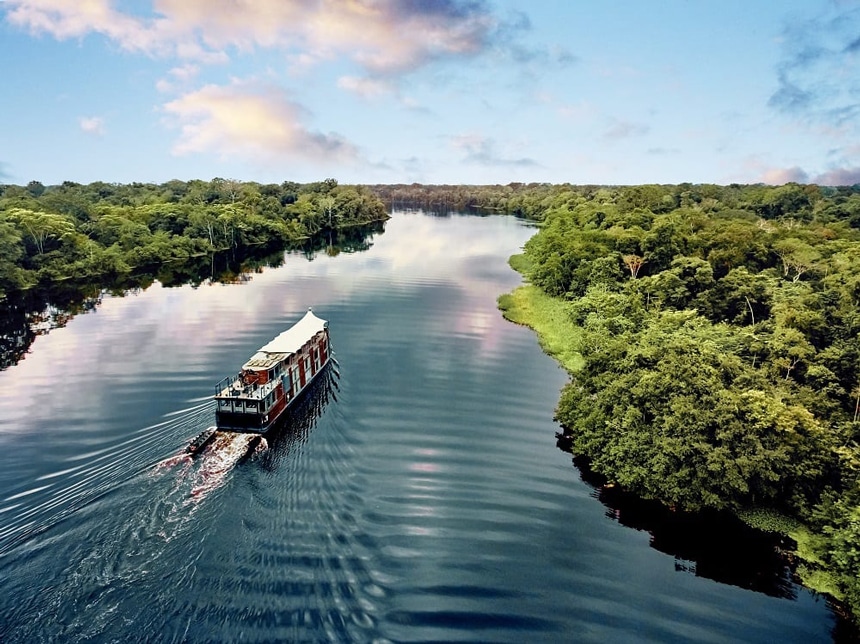 The Type of Holiday Jungle You Want—in Costa Rica
Travel the short distance south from North America and become quickly immersed in the lowland rainforests, misty mountain cloud forests, active volcanoes and pristine beaches Costa Rica has to offer. The Costa Rica Family Adventure and Costa Rica Explorer have something for everyone and can be as active or as relaxed as you wish. These itineraries combine daily activity and wellness options with incredible wildlife viewing and simple R&R at beautiful boutique eco-lodges and private cabanas.
Plus with our Custom Travel Planning options, you can travel to Costa Rica how you want to. Our Adventure Specialists can craft custom Costa Rica tours and help you navigate travel as safely and smoothly as possible this holiday season. Have an idea but don't see what you're looking for? Contact us today! We can often book villas and private homes through trusted partners based on your group size and needs.
If you are ready for adventure this holiday season, we are your trusted resource. Our experts have first-hand knowledge of the latest protocols, policies, terms and special offers to better advise those who are making travel plans and considering vacations this winter. Contact us today for the advice, inspiration, and expertise you'll need for deciding when and where to plan your next trip.
This blog about the best holiday destinations is among AdventureSmith Explorations' extensive travel resources, find more inspiration on the AdventureSmith Travel Blog.