The Panama Canal is a living monument stretching over historical lands and has connected the seas for over 100 years. We've curated 5 ways to experience this engineering marvel. Choose from expedition cruises and land-based tours that are focused on the 48-mile Panama Canal. On a variety of itineraries, learn the history of overcoming hardships endured from 1881 when work on the canal first began, only to be aborted and started again when the United States in 1904 put its resources behind this engineering miracle that began changing the course of commerce—and world history—in 1914, the same year that World War I began. Today some 14,000 ships pass annually through the canal, and you could be on one of them.

Following are five ways to experience, with AdventureSmith Explorations, the Panama Canal by sea and by land:
This 8-day cruise aboard the 66-guest Safari Explorer expedition ship uniquely cruises both sides of the Panama Canal, with time spent along Panama's Pacific coastline and the Gulf of Panama, as well as explorations along Panama's often unseen Caribbean coastline, including the Guna Yala Islands. Celebrate your transit of the Panama Canal with a top-deck barbeque. Each day offers new opportunities for off-vessel explorations, including nature hikes with expert guides, visits to remote villages, kayak and paddleboard excursions, and snorkeling amid unspoiled reef. Guests are introduced to tropical rainforests, isolated beaches and the intricate beauties of life in Panama. Meet master craftsmen in remote villages, explore deep jungles and, of course, transit the Panama Canal.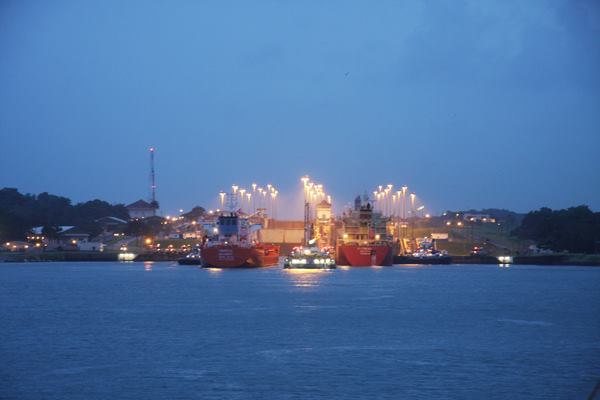 This 8-day expedition aboard the 100-guest National Geographic Quest offers a two-day canal transit with a visit to Barro Colorado and the Smithsonian Tropical Research Institute with experts from National Geographic. Guests explore exuberant, colorful and diverse nature in national parks, wildlife reserves and a privately owned tropical garden. In addition, swim and snorkel Panama's famed Isla Coiba, kayak along remote coastlines and horseback ride on the beach—a truly unforgettable experience.
This 8-day voyage aboard the 49-guest three-masted motorsailer Panama showcases Costa Rica's Pacific coastline. With the luxury of private yachting one of the most upscale small ships in the region, cruise to the nature reserves and national parks of Isla Coiba, Corcovado and Manuel Antonio; interact with jungle wildife and plants; and meet members of the Embera tribe of the Darien National Park. Each day, a new part of the Pacific Ocean coastline of Costa Rica is revealed, bringing a new port of call, hidden coves and beautiful diversity. Select departures transit the Panama Canal, while others spend time in the fascinating Pearl Islands.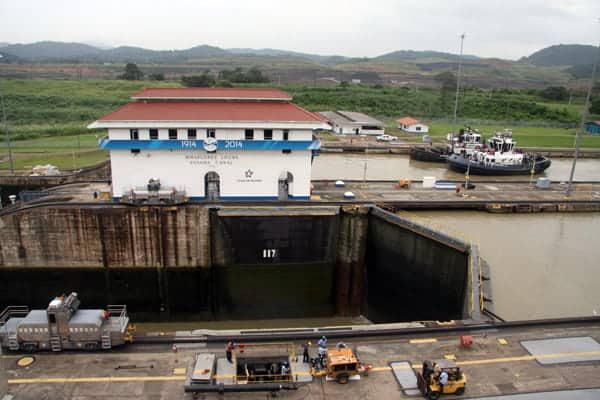 This 9-day land trip explores the Panama Canal, volcanic highlands and the Caribbean Coast, en route meeting some of Panama's indigenous people. From coast to coast and past to present, guests glean the history and workings of the canal and the original Panama railway while on a private guided tour and jungle boat adventure in the canal. Thriving indigenous villages and Spanish colonial forts are just some stops made during moderate daily hikes. Others include the tropical cloud forest, rich in flora and fauna. There are opportunities for zip lining, paddling a dugout canoe and touring a coffee plantation as well.
The 9-day Panama Family Adventure embraces nature, culture and wildlife. It's an enriching family trip that covers the most iconic things to do in Panama, including kayaking, zip lining in the Chiriqui highlands, historic and cultural explorations, and a visit to the Panama Canal lock system. Guests of all ages experience Panama's finest from coastal snorkeling to venturing to the western highlands of the Caribbean coast to white water rafting the Chagres River. This is a perfect dose of family travel with plenty of optional activities to keep everyone entertained.
For more Panama and Costa Rica travel options, contact the experts at AdventureSmith Explorations. Our team can help you choose from the many options available and tailor the trip to your travel needs. For the most up-to-date listing of Panama Canal experiences, view all our Panama trips.