Winter is around the corner. Temperatures are dropping, days are becoming shorter, and thoughts of the holidays (and holiday vacations!) dance through our heads.
To help your 2022 winter vacation planning here's our annual round up the best winter cruise destinations that are currently open to U.S travelers. Whether you need an escape from the cold, somewhere to satisfy every family member, or riveting wildlife encounters, these winter cruises and tours are sure to satisfy whatever your needs may be between November and March.
IN THIS POST
Christmas & New Year's Cruise in 2021
Winter Cruises & Tours 2022
– Baja
– Belize
– Galapagos
– Hawaii
– Costa Rica
– Antarctica
4 For the Price of 3 on Nat Geo Cruises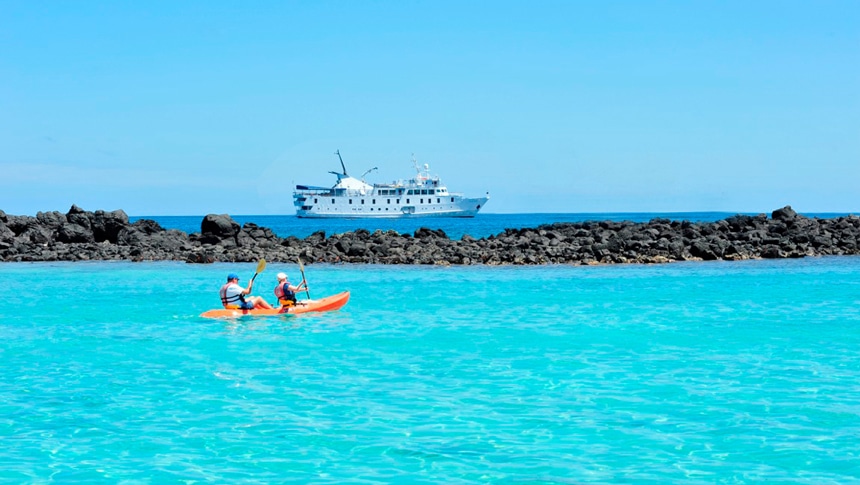 Christmas & New Year's Cruise in 2021
Galapagos Islands Holiday Cruises
Why not ring in the new year AND check a bucket list destination at the same time? The Galapagos Island's warm wet season is a great time to visit the archipelago, and perfect for a New Year cruise in 2021. After the rain, the desert landscape comes to life with lush green leaves and an abundance of food for Galapagos animals. Ocean conditions are calmer, resulting in excellent underwater visibility and incredible snorkeling. And we can't forget about the "Christmas Iguanas!" Visit Espanola Island in December and January and witness the marine iguana's breeding season, when the adult males turn bright red and green, earning its holiday nickname.

Galapagos cruises have been successfully operating throughout 2020 and 2021. Learn more about Galapagos travel restrictions then contact us for Galapagos holiday cruise availability.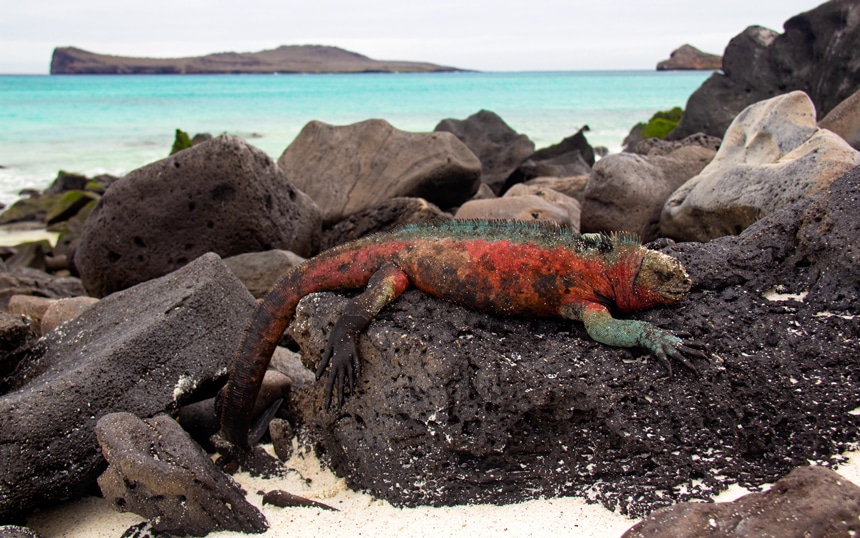 Winter Cruises & Tours
Just like some whales and other wildlife, many small cruise ships also migrate south for the winter. Find a tropical paradise; a remote archipelago; or your very own version of a winter snow globe. Winter cruises and tours can be the perfect remedy to any seasonal blues.
Baja Winter Cruises & Tours
The North American winter is the best time to visit Baja. Pleasant weather for all sorts of activities, thousands of migratory whales, and a third of the planet's marine mammals all wait to be discovered. Safe to say that all you have to do is get to Baja, then the wildlife will come to you.

Baja's Bounty Cruise is a well-rounded winter cruise with a special focus on marine wildlife inside of the Sea of Cortez, a UNESCO World Heritage Site and biosphere reserve. The National Geographic Venture ship offers 5 different Baja itineraries (one even starts from the Port of Los Angeles). While the National Geographic Sea Bird ship sails exclusively in January focusing on the Whales of Magdalena Bay.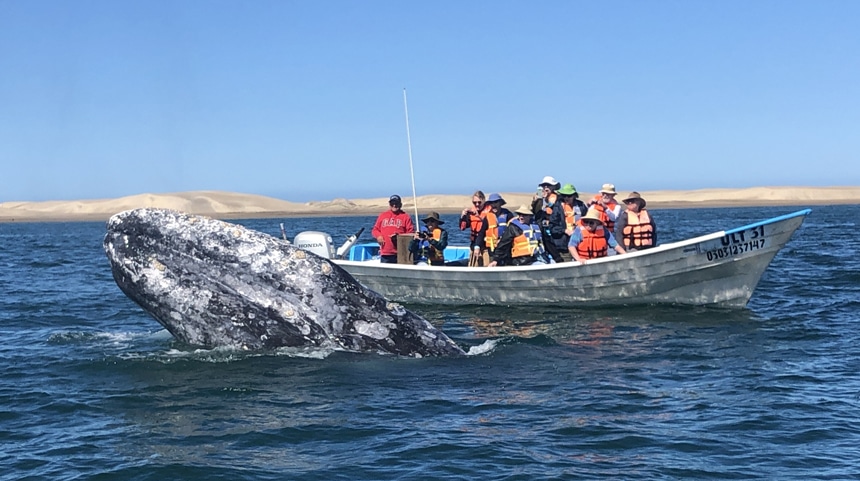 Belize Winter Cruises & Tours
Belize offers some of the best warm-weather cruises. The Belize dry season runs from December to May and is a popular time for travel and cruising. Belize small ship cruises operate from October through April each year, taking advantage of the dry season weather and better access to Belize's outer atolls.

For a private experience for 2-9 guests we recommend booking an exclusive Belize catamaran charter cruise. For an educational expedition, join the National Geographic team on a Wild Belize Escape cruise. For customizable inland adventures view our Belize land tours where you can explore Mayan ruins, go horseback riding, try cave tubing and more before relaxing at your luxury jungle accommodations.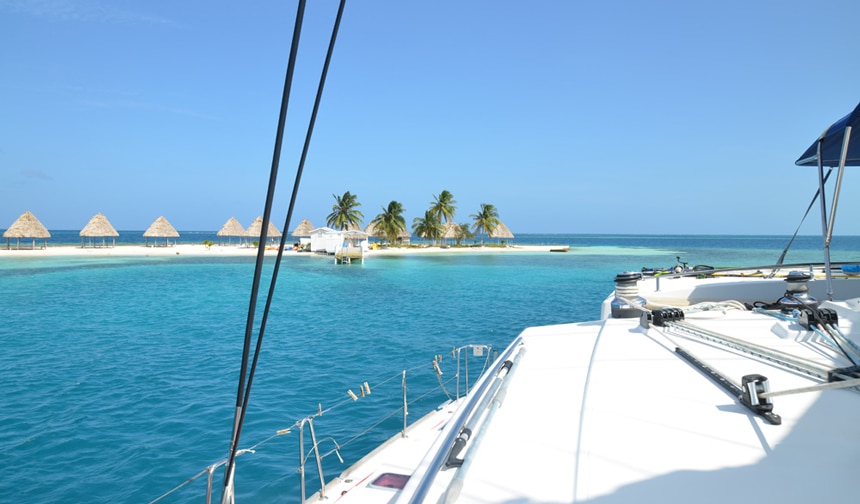 Galapagos Winter Cruises & Tours
Located along the equator, the Galapagos Islands' subtropical climate means the best warm weather cruises all year round. Late December and early January are popular for holiday break vacation with kids, but that leaves the rest of the 2022 winter. The overcast garua fog disappears so you can enjoy the sunniest months of the year in Galapagos from December–May. The warmer wet season brings blue skies and sunshine, the highest air and water temperatures, and occasional rain showers. The winter is a good time for bird life as it is the start of mating season for many land birds in the Galapagos.
With so many trip options to list, we will leave it up to our Galapagos experts who have their finger on the pulse of winter cruise and land tour availability. Contact us today for personalized Galapagos recommendations and a free quote.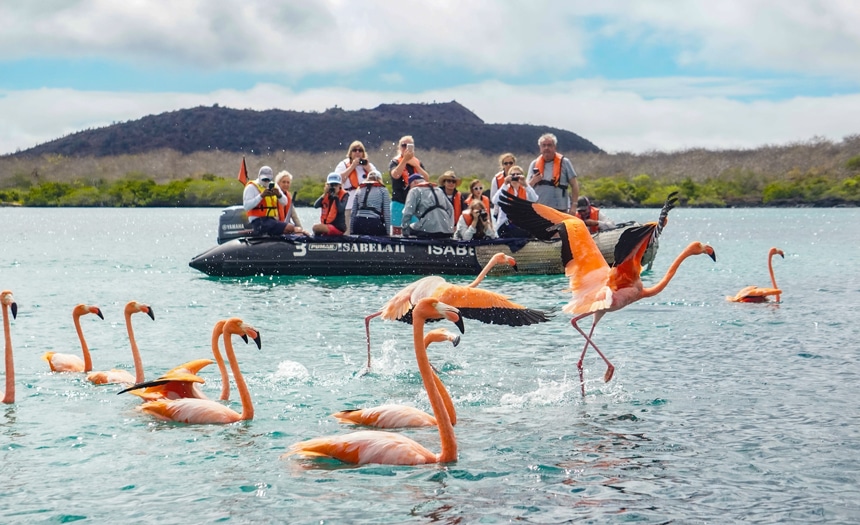 Hawaii Winter Cruises
When searching for warm winter getaways in the U.S., Hawaii no doubt comes to mind. And you've likely seen Hawaii before, but we doubt you've seen Hawaii this way. Diverge from the traditional tourist options for an off-the-beaten-path island experience this winter. The unique 4-island Hawaiian Seascapes itinerary explores Hawaii's untouched, remote lands and rich traditions via small ship. This intimate, authentic and active small ship cruise offers a new spin on Aloha you've been searching for.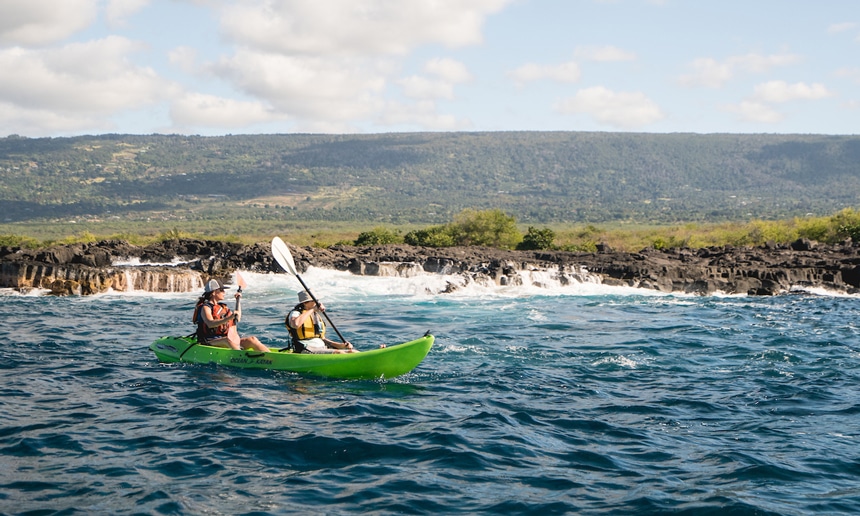 Costa Rica Winter Cruises & Tours
Costa Rica's best weather happens to coincide with North America's coldest. If you are starting your winter vacation planning, then this close-to-home tropical country should be on your list. The sun is shining and the rain is less frequent from December to April during Costa Rica's dry season. For prime beach weather and cruising conditions, this is the time to visit.
For the finest intellectual and educational experience of any small ship cruise in this region, choose from itineraries aboard the National Geographic Quest. Or sail down the Pacific Ocean coastline of Costa Rica and Panama on the Crossing the Panama Canal cruise and transit the canal on a masted motorsailer. And for the ultimate vacation, see this country by land and sea, and add a Costa Rica land tour from our list of eco-lodges.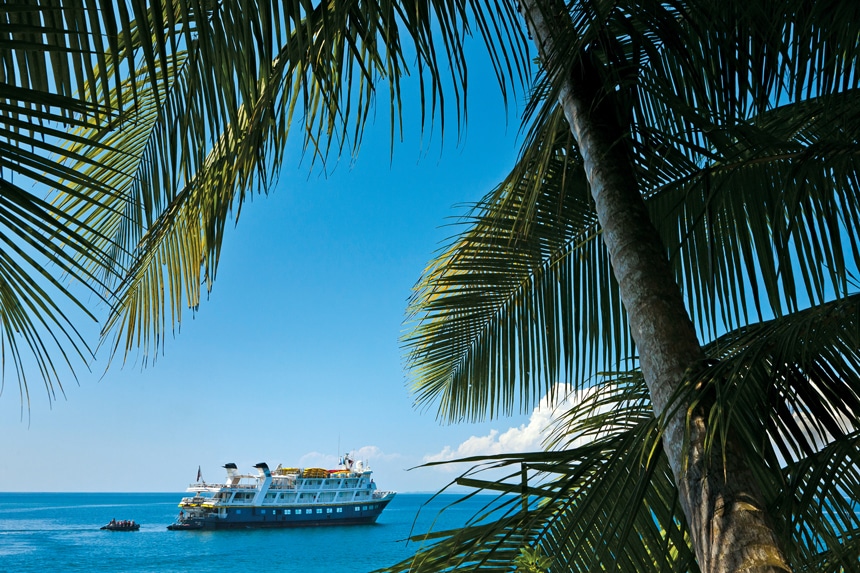 Antarctica Winter Cruises
We can't talk about winter cruises without mentioning Antarctica. The most far-flung destination on our list hasn't seen tourist travelers since March of 2019. But the good news is many Antarctica operators have confirmed sailings for this 2021-2022 season. (With some operational and protocol changes, of course). If you are interested in visiting the White Continent this winter season, we recommend the Antarctic Latitudes cruise. To skip the sea journey across the Drake Passage, check out the Antarctica Air Cruise. And to reach the King Penguins, try the longer Antarctic Latitudes, Falklands & South Georgia voyage.
Antarctica is on! Read more about trip requirements, testing, gateway city advisories, and more in our article on Antarctica Travel Restrictions.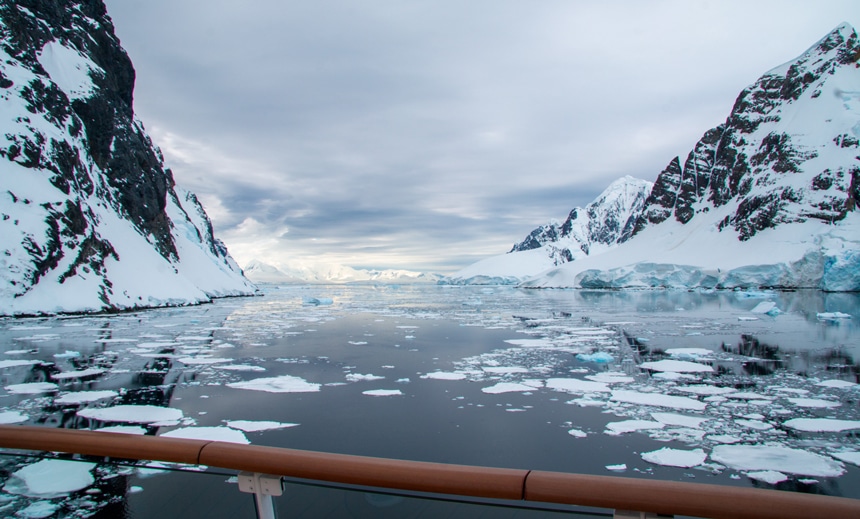 If you are ready for adventure this holiday season, we are your trusted resource. Our experts have firsthand knowledge of the latest protocols, policies, terms and special offers to better advise those who are making travel plans and considering vacations this winter. Contact us today for the advice, inspiration and expertise you'll need for deciding when and where to plan your next trip.
4 For the Price of 3 on National Geographic Cruises
Incredible savings this winter on National Geographic cruises. The fourth person travels for free when booking with three full paying guests. Save this winter on select national geographic cruises in Baja, Belize, Costa Rica, Panama and Galapagos. View this offer.
This blog about the best holiday destinations is among AdventureSmith Explorations' extensive travel resources, find more inspiration on the AdventureSmith Travel Blog.