Imagine the privacy and intimacy of sharing a small ship cruise with your own group of friends and family. AdventureSmith Explorations specializes in small ship cruise charters to destinations worldwide. Every small cruise ship we represent is available for charter. Our experts have handled hundreds of charters and we are eager to find the right ship and the trip for your group. Learn how to charter a small ship or yacht, and then contact our experts to plan your private charter cruise.
Why Charter a Small Ship?
A full-boat charter has many advantages over an independently booked small ship cruise. A private ship charter offers your family or small group exclusivity, flexibility and savings. A full yacht charter can save 10 to 30% off regular per-person cruise rates. Typically charters are planned and contracted at least one year in advance of the cruise departure date, but as long as space is available a private yacht or small ship can still be chartered.
Who Charters Small Ships?
Private charters are perfect for families and small groups of 8 to 200+ travelers. Travelers are increasingly looking to small ship charters for:
Couples and friends traveling together.
Weddings, birthday and anniversary celebrations.
Family reunions or families traveling together.
Business retreats, meetings or as a company incentive, e.g. a corporate cruise.
Exclusive clubs seeking luxury yacht charters for members.
Affinity travel (religious, LGBTQ, photography or other special-interest groups).
Groups of travelers with special needs.
School groups, university alumni associations and extended study programs.
Zoo, aquarium and museum groups.
Conservation organizations or other nonprofits.
Travel clubs or other clubs interested in travel.
Travel agents or group leaders can earn free berths by organizing charter cruises for their clients and friends.
Where Should I Charter a Small Ship?
Popular destinations for small ship charters include Alaska; Hawaii; Baja California; the Caribbean; Costa Rica; Northern Europe's England, Ireland and Scotland; Panama; Galapagos, Antarctica; Australia; Indonesia; the South Pacific and the Mediterranean. These locations have a wide variety of cruises and small ships, meaning there are lots of options for groups to choose from. In addition, the competition between operators keeps charter rates down. Alaska charter cruises are best from May through September; view AdventureSmith's dedicated guide to Alaska Charter Cruises. Mediterranean and Northern Europe charter cruises are best booked between April and October. Galapagos Charter Cruises are available year-round with a huge selection of yachts and small ships. Antarctica charter cruises are also possible, but the location favors larger expedition ships and therefore requires larger groups.
Charters Cost Less
A small ship charter costs less than booking individual staterooms. In fact, many travelers are surprised to learn how affordable a cruise ship rental cost is per-person over listed individual cabin rates. Charter rates vary from 10-30% savings. Charter boat rates vary by destination, season and availability. Off-season charters garner the greatest savings while high season dates should be secured a year or more in advance. For more details about pricing, read our How Much Does It Cost to Charter a Yacht? blog post.
A Fully Custom Cruise
Cruise itineraries, on-board programs, activity levels and even food service can be customized to the interests, ability and budget of your group. Have a keen interest in bears, whales or bird watching? Want to kayak all day or just a little? Traveling with a school science class? Looking for a focus on ancient religion or indigenous cultures? Want to hone in on whiskey tasting, golf, tennis, or horse-riding? Our experts can find the right destination, the right charter boat and the right itinerary for your group.
Crewed Charter Cruises
All our charter cruises are fully crewed charters, outfitted with an experienced and professional captain and crew. We do not offer bare-boat charters. We believe that the captain, guides, chef and crew are an integral part of expedition cruising and that their experience and expertise are essential to a safe and successful voyage.
Charter Terms & Conditions
Terms and conditions are sometimes more strict with charters than they are for individual bookings. Expect to pay a charter rate that remains the same, whether or not you have enough travelers to fill all the staterooms. Cancellation terms usually require a nonrefundable deposit and payments as the cruise date approaches. Some charter agreements require that one person be responsible for signing the charter agreement. Group travel insurance policies are highly recommended when considering a charter cruise. Our experts will work with you and your group to make the charter process seamless and transparent. To learn more about the charter selection and booking process, read How to Charter a Yacht in 7 Steps.
QUESTIONS? TALK TO A CHARTER CRUISE SPECIALIST.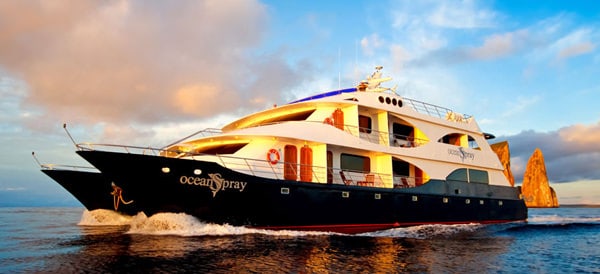 Small Yacht Charters (8-20 guests)
Small yacht charters offer an active and intimate cruise experience up close to nature, wildlife and culture. Private yacht cruises offer daily opportunities to explore away from the vessel on hikes, sea kayaking, snorkeling or zodiac excursions. Yachts, riverboats and barges vary considerably in price and amenities from rustic floating base camps with bunk beds and shared bathrooms to luxury yacht cruisers with hot tubs, gourmet cuisine and elegant furnishings. Most small yachts carry kayaks for up-close exploration.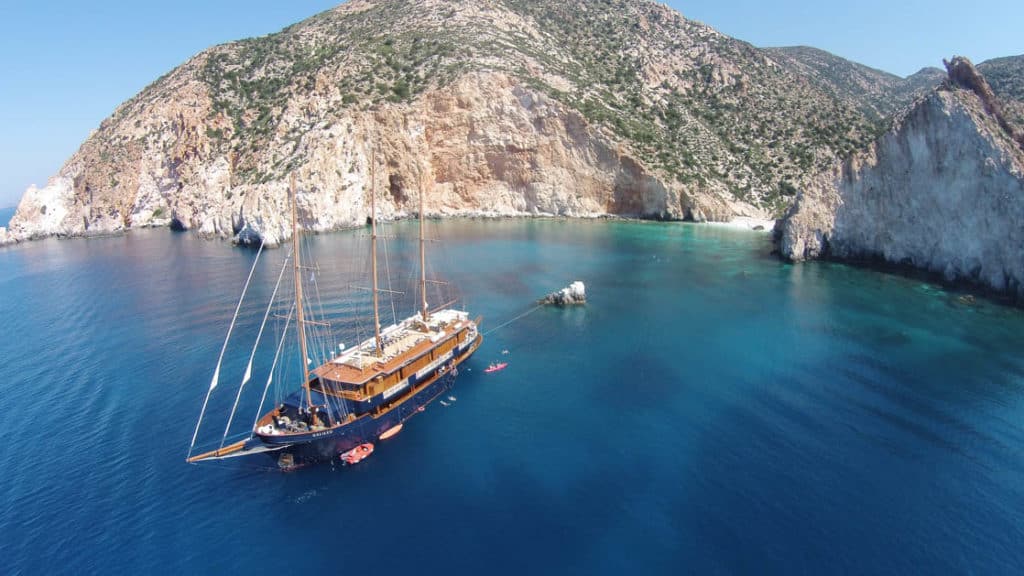 Large Yacht Charters (21-50 guests)
Large yachts offer the intimate nature and efficient landings of the small yachts combined with all the roominess, amenities, service and luxury of the small ships. Expect more spacious cabins, bathrooms, dining rooms, lounge and deck space. Many large yachts offer spacious suites in addition to standard cabins. Cuisine is delicious and service exceptional. Large charter yacht cruises offer plenty of space for group functions or private moments on deck. The extra space aboard large yachts makes them popular for families with kids and teens, as well as some added amenities for those seeking luxury yacht charters. Some large yachts carry kayaks while others do not.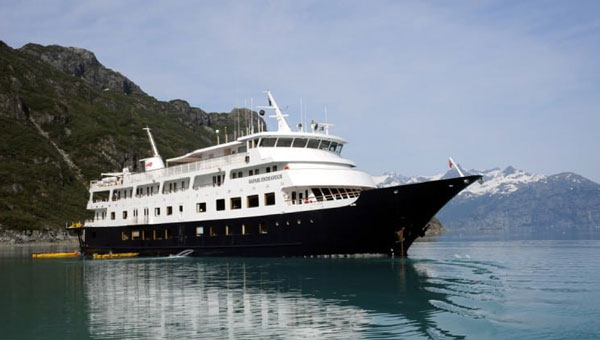 Expedition Ship Charters (50+ guests)
Expedition-size small ships are the largest vessels we offer. Ships larger than this lose the intimate experience and ability to explore away from the ship that is so crucial to a successful adventure cruise. These ships offer the most space with larger cabins, bathrooms, salons and lounges, dining rooms and more deck space. Each small ship offers a variety of cabins from standard to suite. Expect professional service with restaurant-style meals. Small ships also offer the largest staff of naturalists and guides.